Favorite Christian History issues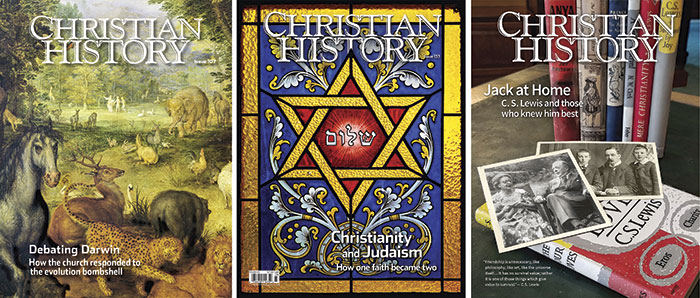 [Above: top staff picks; each received three staff votes]
[Contributors in alphabetical order]
Chris Armstrong, senior editor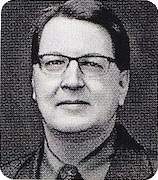 76 The Christian Face of the Scientific Revolution—This was my first issue as managing editor back in 2002. I got to think about what a young Christian would-be-scientist might be helped by, in the face of supposed faith-science incompatibility.
78 J. R. R. Tolkien—This one was just so much fun, and I learned a ton from the authors along the way.
83 Mary in the Imagination of the Church—Grim prognostications of evangelicals canceling their subscriptions because of the "Roman Catholic" aspects of this topic did not come to pass. And then it won the EPA themed issue prize that year!
Sara Campbell, circulation manager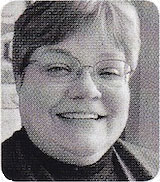 Elesha Coffman, former managing editor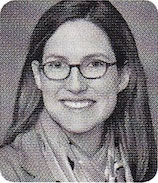 17 Women in the Early Church—I love that the magazine received complaints about a lack of coverage of women, and, instead of silencing the complaints, assembled a team of contributing editors to tackle the problem.
51 Heresy in the Early Church—When I, trained in 20th-c. US church history, found myself teaching early church history at a seminary, I leaned heavily on articles from this issue.
68 Jan Hus—My first issue as editor, on a topic chosen before I assumed that role (and which I knew absolutely nothing about), was also by far the hardest to find authors and images for. Half of the authors were from New Zealand; many of the images arrived, unlabeled, in a box from the National Library of the Czech Republic. The whole issue was a crash course in collaboration with the phenomenal art director Rai Whitlock. He performed magic.
Bill Curtis, executive editor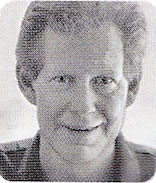 109 Eyewitnesses to the Modern Age of Persecution
137 When the Church Goes to Market
Michelle Curtis, contributing editor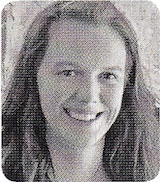 107 Debating Darwin—This was one of the very first issues I worked on as an intern, and it's still one of my favorites. It gave me such a clear picture of how important understanding history is for understanding the present.
138 Bible in America, Part 1—This was so well done in terms of telling a full and complex story of how a nation related to and was shaped by the Bible in so many ways.
140 Jack at Home—I loved how personal this issue was.
Dan Graves, layout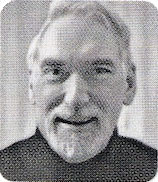 47 Paul—Reading the articles over and finding images for a reprint made the apostle come alive for me.
107 Debating Darwin—Brilliantly neutral about the many approaches Christians have taken to this controversial topic; and the illustrations, from the cover to the final article, are superb.
123 Captive Faith—Especially dear to me because I created CHI's website by the same name.
Doug Johnson, art director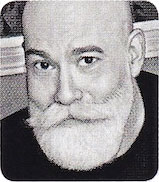 95 The Gospel According to J. S. Bach
130 Latin American Christianity
Dawn Moore, former director of editorial staff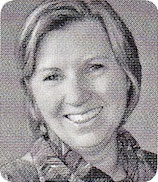 100 King James Bible—It was an incredible miracle to witness how God helped us to pull it together and build a team from nothing. Holding the first issue in print was a milestone moment I'll never forget!
113 Seven Literary Sages—The authors we covered are dear to me, I learned a lot along the way, and we got to work closely with our friends at the Wade Center.
125 Food and Faith—It was so unique, was informative in a practical and even liturgical way, and was really fun in terms of art and layout.
David Neff, former editor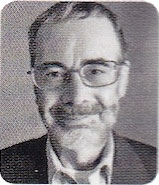 87 India: A Faith of Many Colors—Robert Frykenberg was an absolute delight to work with, and Jennifer Trafton did a great job meeting the challenges of handling material that was largely outside the standard Euro-American canon.
95 J. S. Bach—What kind of organist would I be if I didn't give a nod to this one? The work of Calvin Stapert and Mark Noll stood out for me, but everything in that issue was just tops.
111 Billy Graham—I knew a lot about Graham before we started, but I learned so much more in the process. I probably learned the most new material from Anne Blue Wills's article; the way she drew the temperamental connections between Nelson Bell, Ruth Bell Graham, and Franklin Graham was eye-opening.
Max Pointner, image researcher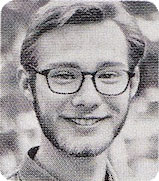 Kaylena Radcliff, director of editorial staff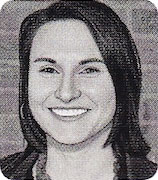 121 Faith in the Foxholes—There were so many rich and hard stories, and getting to write on Corrie Ten Boom and Edith Stein was an honor.
135 Plagues and Epidemics—Even though much of it was reprinted material, I think the way we put together this issue, showing our readers how Christians responded to questions brought up by epidemics, was so timely and gave us perhaps one of our most practical issues.
140 Jack at Home—I will always be a sucker for a Lewis issue, and this one took such an interesting and unique angle.
James D. Smith III, editorial board member and frequent author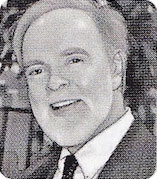 76 The Christian Face of the Scientific Revolution
94 Building the City of God in a Crumbling World
105 Christianity in Early Africa

[Above: each of these got two staff votes]
Edwin Woodruff Tait, contributing editor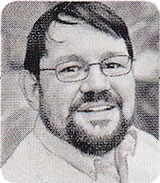 In each of these issues, we grappled with some potentially very controversial things and, I think, said things people needed to hear.
Jennifer Woodruff Tait, managing editor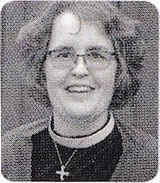 31 The Golden Age of Hymns—This is the first issue I ever received as a subscriber when I was a college student majoring in English and history.
78 J. R. R. Tolkien—This is the first issue I wrote for, and Tolkien is my favorite author.
133 Christianity and Judaism—Of all the issues I've edited for CH, this was the most difficult and one of the most important.
Jennifer Trafton, former image researcher and former managing editor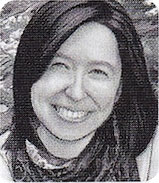 87 India: A Faith of Many Colors
By friends and team members of Christian History magazine
[Christian History originally published this article in Christian History Issue #144 in 2022]
Next articles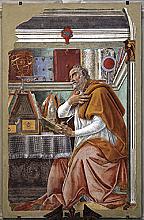 Erasmus: Did you know?
What Erasmus thought about preaching, proverbs, shopping, and Martin Luther
the editors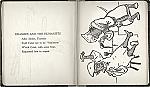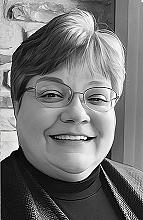 Show more
Subscribe to magazine
Subscription to Christian History magazine is on a donation basis
Subscribe
Support us
Christian History Institute (CHI) is a non-profit Pennsylvania corporation founded in 1982. Your donations support the continuation of this ministry
Donate