Letters to the editor
More stories of healing
[In #142] one of the great healers was completely missed—Venerable Paul of Moll. He was a Benedictine monk from Belgium (1824–1896) who had an astonishing healing ministry captured in the unforgettable book Fr. Paul of Moll. Hundreds of miracles are captured in this account—barely a fraction of the entire corpus of his ministry—and [it] includes eyewitness accounts not only of healings, but of prophecies, levitations, bilocations and transfigurations.—Craig Turner, Springfield, VA
Even with expanding the healing issue to double the size of our usual CH, we found much more history than we could possibly cover! P.S. We've asked Mr. Turner if he'd like to blog about Paul of Moll for the website.
I have been praying for healing of the sick for over 50 years—with varying degrees of "success." For various reasons, five years ago I stopped doing so. After recently devouring #142, I am greatly emboldened with renewed confidence to resume praying for the sick. Thank you for such an inspired, comprehensive issue about divine healing!—Bill Boylan, Rapid City, SD
I once . . . [took] a friend who didn't know the Lord to Bible Study Fellowship. Her car door swung shut on my foot—horrible pain, heard bones break. Yet when we got to the church. . . . I had no pain, none! Got out of car and we walked inside the church. Still nothing and the Lord saved her for eternity.—Charlotta Decker, Grand Rapids, MI
I plan to give copies of this issue to those who are sick, suffering, and in need of prayer / anointing as a way of providing encouragement and bolstering their faith. I'm very grateful to have made a small contribution to the writing.—John Rogers Knight, Milton, MA, author for #142
Contested testament
The issue on healing is interesting, enlightening and well done. I do take issue with Candy Gunther Brown's [use of] the term "The Jewish Scriptures. . . ." For Christians this is properly referred to as the Old Testament. I'm sure she knows this Testament belongs not only to the Jews but to God's plan of redemption for Jews and Christians.
—Jon Lusheron, digital subscriber
As you know if you've read our issue #133 on Christianity and Judaism, this is a fraught topic. As a magazine publishing mainly for Christians, we frequently use the term Old Testament, but we do not have a problem using the term Hebrew or Jewish Scriptures when referring to the use of this text by and for Jewish worshipers.
Respectful dialogue
What a delightful, enriching, encouraging and edifying edition you have produced on what I think is, safe to say, the still controversial issue . . . of divine healing. Bill's letter in particular is a reminder of a generalization . . . that a person with an experience is never at the mercy of a person with an argument. Your coverage of healing through the ages was insightful. I would add for those who might conclude that healing began with Jesus in the NT because of your coverage and progression, that God has always been in the healing business as confirmed by numerous examples in the OT. . . .
I'm sure you may have heard from others who may not be convinced of divine healing and I hope their criticisms were respectful. Having been a Pentecostal believer since I accepted Christ some 44 years ago, I have been on the receiving end of some very caustic remarks. This always dismays me since I believe we are enjoined by Christ to be one with each other as we are one in Him. (John 17:21)
The day is coming when that unity will be perfected. In the meantime, I guess we may continue to have differing opinions and interpretations, hopefully in a respectful manner.—Tom Edmunds, Washington, NJ
Thanks for your kind and nuanced words and your faithful support, Tom!
More popes, please
I enjoy your magazine very much. Very impressive research on your part. Pictures from the archives are always a welcome addition to the stories. I would like to see more stories on the Catholic Church and popes, etc. Thanks for your effort!—Barbara Tibbetts, Portage, MI
We hope to soon publish an issue on Vatican II.
But maybe not this pope
Issue 144 is a typically beautiful issue, and I am enjoying it very much. However, it seems strange to me that on p. 67 reference is made to Pope John XXIII without mentioning the fact that he is considered an antipope, or distinguishing him from John XXIII of the 20th century.—Patrick Wadsworth, Lafayette, LA
While we noted that the Council of Constance removed the 15th-c. John XXIII from office, which implied he was an antipope, we didn't actually state this. Thanks!
Abundant living
I want to take the time to thank you for sending me your magazine. I really enjoy reading about the different people who have been instrumental in the church. The one on E. Stanley Jones has been my favorite. I wrote to his organization and they sent me his Abundant Living devotional. I share the magazine with other men that want to learn about our past. It has been a blessing.—Matthew George, CCCF, Olney Springs, CO
I am an enthusiastic reader of Christian History, having subscribed for many years, and collecting each issue diligently. I was upset when at one stage the printing of the magazine was suspended for a couple of years, and delighted when it was resurrected. India is the land of my birth, and I particularly enjoyed #87, "Faith of many colors," and . . . #136 on E. Stanley Jones. He was a powerful witness to Christ who profoundly impacted my faith journey when I met him as a young man still at the university.—Gilchrist McLaren, Mission, BC ,Canada
We're glad our issue on Jones was a blessing.
Happy fortieth to us
Congratulations on the 40th Anniversary of this excellent resource for the study of the Christian church. I received the first issue in 1982, and every issue since; passing on each one for others to enjoy and benefit from. . . . May God continue to bless this ministry until the day of the Lord Jesus's return.—Glenn Swygart, Winchester, TN
Showing students the hand of God
I just received "Christian History in Images." Thank you for this terrific edition!! It is beautifully presented, and will be a treasured item in my library. I have been a subscriber since the 1990s. The magazines have been well used. As a teacher, I used many of the articles in my classroom to help my students understand God's hand moving through history. I often loaned issues to students as they did research for an assignment.—Jo Anne Bennett, Midwest City, OK
I appreciate the beautiful issue (144) and certainly want to continue my subscription. What a service—and how often I actually use these in class—especially this past summer teaching in Oxford, England. Church history comes alive for students through the pages of CH!—Betsy Flowers, Waco, TX (advisor for #126)
Still touching lives
Every issue—and I mean every—is like a devotional. I am constantly learning new spiritual truths, being challenged to grow more in what God has for me and being comforted and encouraged by the experiences and trials of those that have gone before us. . . . #105, Christianity in Early Africa, introduced me to the idea that divisiveness in the church is a theological issue—[in] the Editor's Note and in "See how these Christians love one another" and "Breaking the bonds of love.". . ."Become completely as fire"is a much-needed call for the Church to evangelize the unsaved by actually loving them. What a wonderful and rare thought!—Jerry Salvatore, Centereach, NY
More art here
After publishing #144, we became aware of the Art in the Christian Tradition database, which "offers more than seven thousand images of street art, mosaics, frescoes, manuscripts, sculptures, architecture, and paintings" from church history. We commend it as another source for images to complement those we included in #144.
By readers and the editors
[Christian History originally published this article in Christian History Issue #145 in 2022]
Next articles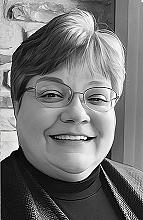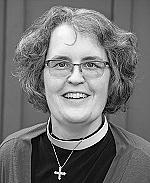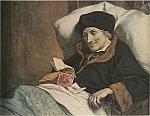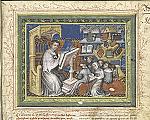 Show more
Subscribe to magazine
Subscription to Christian History magazine is on a donation basis
Subscribe
Support us
Christian History Institute (CHI) is a non-profit Pennsylvania corporation founded in 1982. Your donations support the continuation of this ministry
Donate