City of Man: Recommended resources



Books
For more on civic engagement in the early church, see Hugo Rahner, Church and State in Early Christianity (1964); Peter Brown, The World of Late Antiquity, AD 150–750 (1971), Poverty and Leadership in the Later Roman Empire (2002), and Through the Eye of a Needle (2012); Agnes Cunningham, The Early Church and the State (1982); Gary Ferngren, Medicine and Health Care in Early Christianity (2009); and Helen Rhee, Loving the Poor, Saving the Rich (2012) and Wealth, Poverty, and Early Christianity (2017). (See our issue #124 for more.)
Many books detail Augustine's thought. Some classic and newer texts include Herbert Deane, The Political and Social Ideas of Saint Augustine (1963); Peter Brown, Augustine of Hippo (1967, 2000) and Religion and Society in the Age of St. Augustine (1972, 2007); R. A. Markus, Saeculum: History and Society in the Theology of St. Augustine (1970) and Christianity and the Secular (2006); James O'Donnell, Augustine (1985, 2007); Robert Dodaro, Christ and the Just Society in the Thought of Augustine (2004); and Robert Dyson, The Pilgrim City (2001).
For more on Benedict, consult Timothy Fry, The Rule of St. Benedict in Latin and English with Notes (1981); Columba Stewart, Prayer and Community: The Benedictine Tradition (1998) and Carmen Acevedo Butcher, Man of Blessing (2006). Learn about Gregory in Jeffrey Richards, Consul of God (1980); Carole Straw, Gregory the Great (1988); R. A. Markus, Gregory the Great and His World (1997); and George Demacopoulus, Gregory the Great: Ascetic, Pastor, and First Man of Rome (2015). More on civic engagement in monasticism can be found in Chris Armstrong, Patron Saints for Postmoderns (2009) and Greg Peters, The Story of Monasticism (2015).
For more on civic engagement in Eastern Orthodoxy, especially the tradition of royal saints, see Dimitri Obolensky, The Byzantine Commonwealth: Eastern Europe: 500–1453 (1971); James Skedros, Saint Demetrios of Thessaloniki (1999); Kallistos Ware's classic The Orthodox Church (3rd ed., 2015); and John Anthony McGuckin, The Orthodox Church (2010).
Books on Luther also abound; for his views on impacting society, start with Gerald Strauss, Luther's House of Learning (1978); W. D. J. Cargill Thompson, The Political Thought of Martin Luther (1984); Leif Grane, Luther in the German Reform Movement, 1518–1521 (1994); David Whitford, Tyranny and Resistance (2001) and (as editor) Martin Luther in Context (2018); and Michael Laffin, The Promise of Martin Luther's Political Theology (2018).
To read more about Kuyper, look at Richard Mouw, Abraham Kuyper: A Short and Personal Introduction (2011) and James Bratt, Abraham Kuyper: Modern Calvinist, Christian Democrat (2013). Kuyper's works are collected in the 12-volume Collected Works in Public Theology (2015–2021), and a shorter introduction to his thought is available in Abraham Kuyper: A Centennial Reader, ed. James Bratt (1998), and in Jordan Ballor and Stephen Grabill, eds., Wisdom and Wonder (2011). For Bavinck see James Eglinton, Bavinck: A Critical Biography (2020).
For more on the story of Protestantism in Korea, read Kenneth Wells, New God, New Nation (1990); In-Soo Kim, Protestants and the Formation of Modern Korean Nationalism, 1885–1920 (1996); and Chung-Shin Park, Protestantism and Politics in Korea (2003).
Learn more about Josephine Butler in Jane Jordan and Ingrid Sharp, eds., Josephine Butler and the Prostitution Campaigns (2003) and Jane Robinson, Josephine Butler: A Very Brief History (2020). You can read some of Butler's own thoughts in Personal Reminiscences of a Great Crusade (1896, reprinted 2012). For Katharine Bushnell check out Dana Hardwick, Oh Thou Woman That Bringest Good Tidings (1995, 2002) and Kristin Kobes Du Mez, A New Gospel for Women (2015).
On working people and the Social Gospel, read Heath Carter, Union Made: Working People and the Rise of Social Christianity in Chicago (2015) and, edited with Christopher Cantwell and Janine Giordano Drake, The Pew and the Picket Line (2016).
To get a handle on Bonhoeffer's thought, read Craig Slane, Bonhoeffer as Martyr (2004); Michael DeJonge, Bonhoeffer's Theological Formation (2012), Bonhoeffer's Reception of Luther (2017), and Bonhoeffer on Resistance (2018); and Jens Zimmermann, Dietrich Bonhoeffer's Christian Humanism (2019) and, edited with Brian Gregor, Being Human, Becoming Human: Dietrich Bonhoeffer and Social Thought (2010). Bonhoeffer's works are available in the 16-volume Works edited by Victoria Barnett (1996–2014), and a selection are in The Bonhoeffer Reader (2013), edited by Michael DeJonge and Clifford Green.
On our civically engaged father-son duos, check out Douglas L. Koopman, ed., Serving the Claims of Justice: The Thoughts of Paul B. Henry (2001); Barry Hankins, Francis Schaeffer and the Shaping of Evangelical America (2008); Grant Wacker, America's Pastor (2014) and One Soul at a Time: The Story of Billy Graham (2019); and Matthew Hall and Owen Strachan, Essential Evangelicalism:
The Enduring Influence of Carl F. H. Henry (2015).
Finally, check out the work and thought of our interviewees in Peter Storey, Journey Begun (1995), With God in the Crucible (2002), and And Are We Yet Alive? (2004) and Amy Sherman, Restorers of Hope (1997), Reinvigorating Faith in Communities (2002), and Kingdom Calling (2011).
Christian History issues
Read past issues on our website—some are still available for purchase:
32: Bonhoeffer
49: Everyday Faith in the Middle Ages
65: Ten Most Influential Christians of the 20th Century
93: Benedict
94: Building the City of God in a Crumbling World
101: Healthcare
104: Christians in the New Industrial Economy
110: Callings
124: Faith in the City
134: Christians in Science and Technology
137: Christians in the Marketplace
139: Christians in Higher Education
Videos from Vision Video
Videos on people who appear in this issue include Augustine: A Voice for All Generations; Bonhoeffer: Agent of Grace; Come Alive; Come Before Winter; Dietrich Bonhoeffer: Memories and Perspectives; Hanged on a Twisted Cross; The History of Orthodox Christianity; Here I Stand; Luther: His Life, His Path, His Legacy; India's Untouchables; The Intersection of Church and State; Lost Legacy Reclaimed; A Man Named Martin; Martin Luther; Pioneers of the Spirit: Augustine; A Third Testament; and the Torchlighters episodes on Augustine, Luther, and Amy Carmichael.
Websites
As always, you can read many of the pre-twentieth-century figures we've discussed in their own words at the Christian Classics Ethereal Library and Post-Reformation Digital Library (the PRDL also has a marvelous set of links to other sites with primary sources), as well as the Internet Medieval Sourcebook and the Internet Modern History Sourcebook. Several websites specialize in writings from the early church, including Church Fathers Online, Tertullian.org, and Early Christian Writings. The "Life of St. Benedict" and the Rule are at OSB.org's archive. Works of Luther also appear at Project Wittenberg.
James O'Donnell has a useful site on Augustine called simply Augustine of Hippo. The Benedictines, who are still with us, have a website at OSB.org (click on "Archive" for historical resources including the Rule, a bibliography, and Gregory's Life of Benedict).
Some Bonhoeffer resources are at The Bonhoeffer Center, the website of the International Bonhoeffer Society. AbrahamKuyper.com is dedicated to the modern edition of Kuyper's works and Kuyper.org to the Kuyper Foundation. A modern Josephine Butler Society continues to work against prostitution in Butler's name, and a group called God's Word to Women publishes resources and runs a Women's Hall of Fame in Bushnell's name.
The Stanford Encyclopedia of Philosophy looks at the political/social thought of some folks featured in this issue and has excellent bibliographies. Finally, many organizations named in our gallery (pp. 46–47) have websites—if you're reading this online, they are hotlinked in that article. CH
By The editors and contributors
[Christian History originally published this article in Christian History Issue #141 in 2021]
Next articles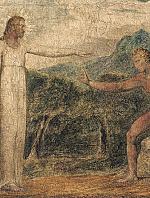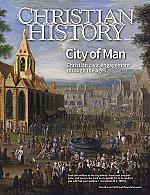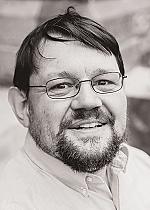 Executive editor's note
With the team at Global Awakening, we try to correct our oversight of the healing work of Christ throughout church history.
Bill Curtis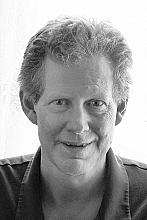 Show more
Subscribe to magazine
Subscription to Christian History magazine is on a donation basis
Subscribe
Support us
Christian History Institute (CHI) is a non-profit Pennsylvania corporation founded in 1982. Your donations support the continuation of this ministry
Donate