Christian History Institute's major new documentary series examines the legacy of the Protestant Reformation as we mark its 500th Anniversary. This Changed Everything: 500 Years of the Reformation celebrates the fruits of the Reformation while grappling with difficult questions surrounding its legacy of division within Christianity.
Today in History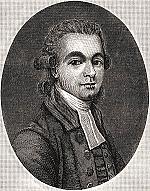 Devotional
Falsehood is criminal (1828)
Speak every man the truth to his neighbor—Ephesians 4:25 (KJV). We should suppose the odious vice of lying would b...