Dr. Michael Horton, as part of the bonus material from The Reformation: This Changed Everything, a production of Christian History Institute, discusses whether or not we should view the Reformation as a past event or an on-going need of the church.
Today in History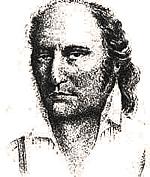 Devotional
Beware little snares
Surely he shall deliver thee from the snare of the fowler—(Psalm 91:3 KJV). He shall deliver you from the snare of...