Dr. Michael Horton, as part of the bonus material from The Reformation: This Changed Everything, a production of Christian History Institute, discusses whether or not we should view the Reformation as a past event or an on-going need of the church.
Today in History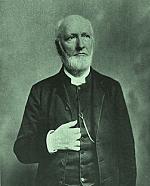 Devotional
Envy makes the bones rot (1828)
Envy makes the bones rot—Proverbs 14:30 (ESV). We lived in malice and envy, being hated and hating one another&mda...