Nov 13, 2023
Family Trees of Christian Groups
Find charts showing the roots and connections of Christian denominations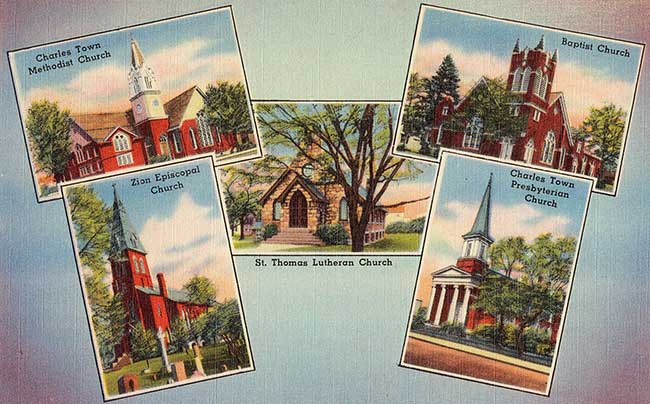 by Dan Graves
Over the years, we have been asked several times if we have a chart showing how denominations arose from and relate to others. Years ago, Ken Curtis asked me if I thought I could prepare a foldout chart of America's main denominations to be printed in Christian History magazine. Although I saw the need, my heart quailed at the thought. While broad outlines are easily traced, the tangle of connections and fissures and cross-pollination would take years of study to get right. When Ken came back to the idea later, I had to decline the project as more than I could faithfully undertake.
Others have undertaken such projects, though. In October 2021, I ran across A Classification System of Religious Groups in the Americas by Major Traditions and Family Types. Prepared under the editorship of Clifton L. Holland and Linda J. Holland, the work is comprehensive and merits the attention of anyone looking for denominational trees. While the Classification covers Christian sects, denominations, and churches, it also documents non-Christian faiths. This vast undertaking (354 pages) deserves applause.
Some Brazilian information had not yet been incorporated into the 2021 revision as the authors noted. I found this so when I looked for details on Igreja Presbiteriana Independente do Brasil (Independent Presbyterian Church of Brazil). I mention this not as a criticism, but as one might notice that builders of a beautiful new home have not yet finished nailing on a final course of shingles. All in all, readers will find the Classification a wonderful resource, a treasure chest of knowledge.
Below are links to other charts from various sources that you might find useful for tracing the connections between major denominations and churches. From a historical perspective, I find most such trees lacking, as they usually fail to show early or medieval splinter groups, even those of great importance: Donatists, Montanists, Waldenses, etc. These links, then, are offered "as is" to aid your research.
• ARDA's Family Trees for American Religions
• ResearchGate Phylogenetic Tree
Image credit for representative denominations: Charles Town Methodist Church. St. Thomas Lutheran Church. Baptist Church. Zion Episcopal Church. Charles Town Presbyterian Church.—Boston Public Library / public domain, Wikimedia
Tags
denominations, • tree of Christian churches,