Together traveling on
SPIRITUAL COMPANIONSHIP has always formed a part of Christian marriage, but some relationships make this more apparent than others. Such was the case with Charles Wesley (1707–1788) and Sarah Gwynne (1726–1822). In August of 1748, Anglican priest and itinerant Methodist preacher Wesley stayed at the home of Marmaduke Gwynne, a wealthy Methodist convert who regularly housed evangelicals. When Marmaduke introduced the nearly 40-year-old traveling preacher to his 20-year-old daughter Sarah (usually called Sally), the two felt a strong connection.
At first Wesley wrote to Gwynne as a mentor in faith, signing his letters "Your faithful sympathizing brother and friend." Soon the relationship grew into romantic love. But throughout their courtship—and the decades-long marriage that followed—it was obvious that the spiritual connection did not fade when the romantic one blossomed. In fact many of Wesley's love poems for Gwynne became part of an unpublished collection of hymns he compiled on friendship, intended to be sung by Methodists!
His first love poem to her begins, "Two are better far than one, / For counsel or for fight! / How can one be warm alone / Or serve his God aright? Join we then our hearts and hands; / Haste, my sister, dearest friend. . . ." The following spring, shortly before their wedding, Wesley wrote to her: "Never have I found such a nearness to any fellow-creature as to you. O that it may bring us nearer and nearer to God, till we are both swallowed up in the immensity of his love!"
A wonderful sweetness
Of course there are many other examples. Were Paul's colleagues Priscilla and Aquila spiritual friends of this nature as well as spouses? We don't know, though Acts 18:26 might imply it. But Martin and Katie Luther certainly spring to mind, as do Jonathan Edwards (1703–1758) and Sarah Pierpont (1710–1758).
Pierpont's piety first impressed Edwards when she was 13 and he was 17. He scribbled down this description: "She is of a wonderful sweetness, calmness, and universal benevolence of mind; especially after this Great God has manifested himself to her mind. She will sometimes go about from place to place, singing sweetly; and seems to be always full of joy and pleasure." They married four years later, and he used her conversion narrative in Thoughts on the Revival of Religion in New England (1740).
Some husband and wife teams were controversial. Katharina Schütz (c. 1497-1562) defended her husband Matthew Zell (1477-1548) in her 1524 book Apologia for Master Matthew Zell, Her Husband, Who is a Pastor and Servant of the Word of God in Strasbourg, Because of the Great Lies Invented About Him (see CH #131 for more about this power couple). The marriage of C. S. Lewis (1898–1963) and Joy Davidman Gresham (1915–1960), an American divorcée, also sparked shock. He acknowledged her influence on several of his later works, but his male friends objected to him bringing her into previously male-only discussion spaces (see "Surprised by friendship," p. 37).
Other famous romantic spiritual friendships went disastrously wrong, such as Héloïse d'Argenteuil (1100–1164) and Peter Abélard (1079–1142). The two corresponded about philosophy and soon discovered a meeting of the minds—but this led to a premarital affair, a secret marriage, his castration at the hands of Héloïse's uncle and guardian, and their entry into separate religious orders. The sad story ended with the two writing to each other again, now as monk and abbess.
In the best of these stories, though, we glimpse the kind of partnership that Wesley expressed in his finest love lyric for Gwynne, sung at many Methodist marriages since: "Didst [God] not make us one, / That we might one remain, / Together travel on, / And bear each other's pain, / Till all thy utmost goodness prove, / And rise renew'd in perfect love?"
By Jennifer Woodruff Tait
[Christian History originally published this article in Christian History Issue #132 in 2019]
Next articles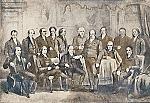 Friends united in mission
Gospel-centered friendships abound in church history; here are some milestones for those we focus on in this issue.
Jennifer Woodruff Tait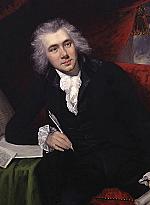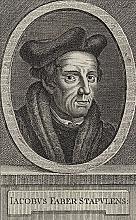 "A pure and holy love"
"On Spiritual Friendship" was a popular medieval expression of what it meant to be a friend to other believers
Aelred of Rievaulx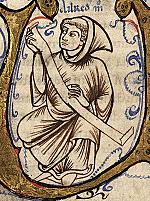 Show more
Subscribe to magazine
Subscription to Christian History magazine is on a donation basis
Subscribe
Support us
Christian History Institute (CHI) is a non-profit Pennsylvania corporation founded in 1982. Your donations support the continuation of this ministry
Donate