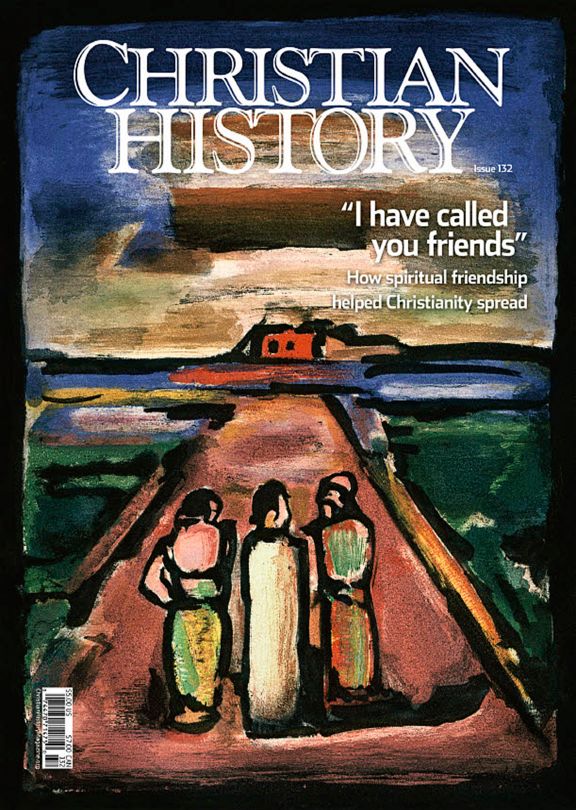 Christian History Magazine
Christian History Magazine #132 - Spiritual Friendship
Trace the roots of spiritual friendship—from the early years of the church to the modern mission movement and beyond—and discover the bonds that shaped Christian doctrines, mission, and literature with this latest issue of Christian History
Item number: 4902
Media type: Magazine
Running Time: 48 pgs
Region: All
Production Year: 2019
Producer:
Description
What is so special about friendship between Christian believers? As C. S. Lewis states in The Four Loves, such friendship is "the instrument by which God reveals to each of us the beauties of others." In this issue of Christian History, we explore the unique dimensions of spiritual friendship throughout church history—from the apostle Paul and those who walked with him in his evangelizing mission, to the close partnership of John Calvin's friends and mentors who sparked reform, to Amy Carmichael and the "Starry Cluster" who spread the gospel in India, and many more. Discover how faith drew friends closer to each other and to Christ, magnified gifts in kingdom work, shaped Christian doctrines, mission, and literature, and spread Christianity to the world.