Friends united in mission

[William Wilberforce—John Rising / Wikimedia]
FRIENDSHIP MILESTONES


Early church
— c.33 Paul is converted and joins the early Christian community.
— 374 Ambrose becomes bishop of Milan, where he will influence Augustine.
— 379 Basil dies after reconciling with Gregory of Nazianzus.
— c. 383 Gregory of Nyssa writes Life of Macrina.
— c. 390 Evagrius writes Praktikos on soul friendship.
— c.420 John Cassian writes the Institutes and the Conferences.
— c.500s The Celtic tradition of the anamchara, or "soul-friend,"develops.
Medieval church
— 616 Oswald becomes a Christian at Iona.
— 1115 Scholar Peter Abelard mentors, then seduces, Héloïse d'Argenteuil.
— c.1164–67 Aelred writes On Spiritual Friendship.
— 1205 Boncompagno de Signa writes Friendship.
— 1208 Francis of Assisi begins attracting followers.
Reformation
— 1516 Bishop Guillaume Briçonnet gathers a circle of reformers around him.
— 1534 Iñigo López de Loyola and fellow students begin to meet for prayer.
— 1541 Guillaume Farel mentors Calvin and Viret through letters.
Modern church
— 1723 Jonathan Edwards is impressed by Sarah Pierpont; they later marry.
— 1729 Charles and John Wesley and William Morgan form a study group at Oxford.
— 1744 John Wesley begins meeting with preachers in conferences for mutual support.
— 1748 Charles Wesley meets Sally Gwynne; they later marry.
— 1783 The Eclectic Society, a group of Anglican clergy and influential laity, is formed.
— 1787 English author Hannah More becomes friends with John Newton and William Wilberforce.
— c.1790 Henry Venn founds the Clapham Sect, which includes More, Newton, Wilberforce, and other Christians working for reform of English society.
— 1806 Five Williams College students meet under a haystack to discuss how to reach Asia for Christ.
— 1824 Six students at St. Andrews University in Scotland form a society to promote missions.
— 1835–37 Sarah Worrall Lankford and Phoebe Worrall Palmer begin meeting with women for prayer.
— 1877 Temperance advocates Frances Willard and Anna Gordon meet at a revival meeting.
— 1885 Seven English students answer the call for missionaries to China put out by Hudson Taylor.
— 1895 Amy Carmichael forms a group of indigenous female missionaries in India, the Starry Cluster.
— 1926 C. S. Lewis and J. R. R. Tolkien meet.
— c.1933 Lewis and Tolkien adopt the name "Inklings" for their informal gathering of Christian writers and academics, who meet until 1949.
MINISTRY MILESTONES
Early church
— c.33–c.64 Paul and his circle travel far, sharing the gospel with Gentiles.
— 370 Basil becomes bishop of Caesarea.
— 372 Gregory, his brother, becomes bishop of Nyssa. Basil manipulates Gregory of Nazianzus into becoming a bishop, causing a rift.
— 374 Amphilochius, cousin of Gregory of Nazianzus, becomes a bishop.
— c. 380 Peter (brother of Basil, Macrina, and Gregory of Nyssa) becomes a bishop. Gregory of Nazianzus becomes archbishop of Constantinople.
— 381 Gregory of Nazianzus and Evagrius Ponticus participate in the Trinity-affirming First Council of Constantinople.
— 387 Ambrose baptizes Augustine, who later becomes bishop of Hippo.
— 563 Colmcille founds a monastery on the Scottish island of Iona.
Medieval church
— 634 Oswald asks Iona monks to teach his subjects.
— 635 Aidan from Iona becomes a missionary in Lindisfarne.
— 1147 Aelred, an English Cistercian monk, becomes abbot of Rievaulx.
— 1210 The Franciscans become an official religious order.
Reformation
— 1521 The Circle of Meaux spreads "Lutheran" ideas in France.
— 1534 Guillaume Farel of the Meaux Circle encourages his friend Pierre Viret to preach.
— 1536 Farel persuades John Calvin to stay in Geneva and work for reform.
— 1540 Loyola's friends become an official religious order, the Society of Jesus or Jesuits.
— 1601 Matteo Ricci publishes You lun (a treatise on friendship) as part of evangelistic work in China.
Modern church
— 1738 The Wesley brothers begin to organize followers for prayer and mutual support.
— 1799 Eclectic Society members found the Church Missionary Society.
— 1810 The Haystack Prayer Group and others found the American Board of Commissioners for Foreign Missions (ABCFM).
— 1829 Alexander Duff from the St. Andrews Seven becomes the Church of Scotland's first missionary to India. Four others from St. Andrews also become missionaries.
— 1833 The British Parliament passes the Slavery Abolition Act, a culmination of Wilberforce and More's work.
— 1839 Palmer and Lankford's meetings launch Palmer and her husband on a career of speaking and writing.
— 1879 Willard becomes president of the Woman's Christian Temperance Union with Gordon as her secretary.
— 1886 The Cambridge Seven arrive in China.
— 1901 Carmichael and the Starry Cluster rescue their first child prostitute, leading to the founding of the Dohnavur Fellowship.
— 1902 Dixon Hoste of the Cambridge Seven becomes Hudson Taylor's successor.
— 1914 Gordon becomes president of the WCTU.
— 1931 Lewis converts to Christianity, in part through Tolkien's influence.
By Jennifer Woodruff Tait
[Christian History originally published this article in Christian History Issue #132 in 2019]
Next articles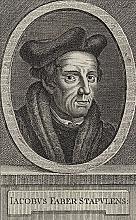 "A pure and holy love"
"On Spiritual Friendship" was a popular medieval expression of what it meant to be a friend to other believers
Aelred of Rievaulx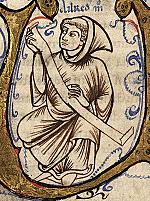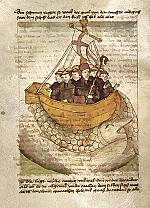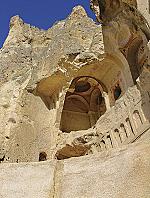 Show more
Subscribe to magazine
Subscription to Christian History magazine is on a donation basis
Subscribe
Support us
Christian History Institute (CHI) is a non-profit Pennsylvania corporation founded in 1982. Your donations support the continuation of this ministry
Donate