Spiritual Friendship: Recommended Resources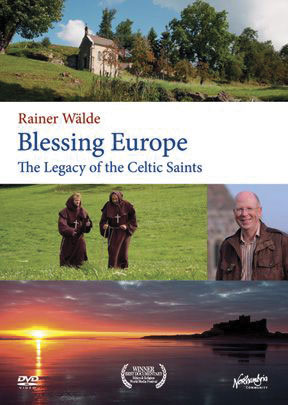 [Blessing Europe; the legacy of the Celtic saints]


Books
There are countless books on Paul; some that will help introduce you to his life and context are F. F. Bruce, Apostle of the Heart Set Free (1977); Everett Ferguson, Backgrounds of Early Christianity (1993); Wayne Meeks, The First Urban Christians (2nd ed., 2003); Helmut Koester, Paul and His World (2007); Neil Elliott and Mark Reasoner, Documents and Images for the Study of Paul (2010); Thomas Schreiner, Luke Timothy Johnson, Douglas Campbell, and Mark Nanos, Four Views on the Apostle Paul (2012); Ryan Lokkesmoe, Paul and His Team (2017); and N. T. Wright, Paul (2018) and the Paul for Everyone series.
Learn more about the Cappadocians with Carolinne White, Christian Friendship in the Fourth Century (1992); Philip Rousseau, Basil of Caesarea (1994); Anthony Meredith, Gregory of Nyssa (1999); Raymond Van Dam, Families and Friends in Late Roman Cappadocia (2003); and Brian Daley, Gregory of Nazianzus (2009). For Augustine, begin with Peter Brown, Augustine of Hippo (2000) and Henry Chadwick, Augustine of Hippo (2009).
Quite a bit has been written on Celtic Christianity and the anamchara tradition as well—not all of it well rooted in history. You might start with Oliver Davies, Celtic Spirituality (2000) and Tracy Balzer, Thin Places (2007). Discover more on Aelred of Rievaulx in John Sommerfeldt, Pursuing Perfect Happiness (2005) and in the scholarly edition of On Friendship edited by Marsha Dutton (2010).
For the Franciscans start with Cajetan Esser, The Origins of the Franciscan Order (1970); J. R. H. Moorman, A History of the Franciscan Order (1988); and Dominic Monti, Francis and His Brothers (2009). For the Jesuits look at William Bangert, A History of the Society of Jesus (1986) and John O'Malley, The First Jesuits (1993) and The Jesuits (2014).
Books on Calvin that focus on the influence of the Circle of Meaux and the "Holy Triumvirate" include Machiel van den Berg, Friends of Calvin (2009) and David Steinmetz, Calvin in Context (2010), as well as the books on Marguerite de Navarre recommended in issues #122 and #131.
More on Andrew Fuller and his circle can be found in Michael Haykin, One Heart and One Soul (1994) and The Armies of the Lamb (2001); and Peter Morden, The Life and Thought of Andrew Fuller (1754–1815) (2015).
There are also many introductions to Methodism; some that focus on the use of small groups by the Wesley brothers and the Worrall sisters include Charles Edward White, The Beauty of Holiness (1986); Elaine Heath, Naked Faith (2010); Kevin Watson, The Class Meeting (2013), Pursuing Social Holiness (2014), and (with Scott Kisker) The Band Meeting (2017); and D. Michael Henderson, John Wesley's Class Meeting (2016).
A great introduction to Hannah More and her circle is Fierce Convictions (2014) by Karen Swallow Prior; you may also want to look at Hannah More (2004) by Anne Stott.
The only book-length studies of the Haystack prayer meeting date from the early twentieth century: The Haystack Prayer Meeting (1906) by the Haystack Centen-nial Committee and The One Hundredth Anniversary of the Haystack Prayer Meeting (1907) by the American Board of Commissioners for Foreign Missions.
For more about the St. Andrews Seven, check out Stuart Piggin and John Roxborogh, The St. Andrews Seven (1985); for more on the Cambridge Seven read John Pollock, The Cambridge Seven (1955) and Alvyn Austin, China's Millions (2007). There are many books about Amy Carmichael and her friends: you might start with Elisabeth Elliot, A Chance to Die (2005) and Iain Murray, Amy Carmichael (2015), as well as Carmichael's own Gold Cord (1932).
Books about the Inklings also abound, but those focusing on their fellowship as writers in community include Humphrey Carpenter, The Inklings (1978); Diana Pavlac Glyer, The Company They Keep (2007) and Bandersnatch (2016); and Carol and Philip Zaleski, The Fellowship (2015).
Finally read a little more from famous Christian spouses in The Christian Lover (2019) by Michael Haykin.
Christian History issues
Read these past issues of Christian History online;
some are still available for purchase:
• 12: John Calvin
• 36: William Carey
• 47: Paul and His Times
• 53: William Wilberforce
• 54: Eastern Orthodoxy
• 60: How the Irish Were Saved
• 67: Augustine
• 69: The Wesleys
• 80: The First Bible Teachers
• 82: Phoebe Palmer
• 93: Benedict and Monasticism
• 113: Seven Literary Sages
• 117: Quakers
• 120: Calvin, Councils, and Confessions
• 122: The Catholic Reformation
• 128: Müller and the Brethren
Videos from Vision Video
Videos on people and movements featured in this issue include Amy Carmichael, Mother to the Motherless; Apostle Paul and the Earliest Churches; Blessing Europe: Legacy of the Celtic Saints; Breaking Down Barriers; Calvin, Zwingli, and Br. Klaus; Faithful Witness: William Carey; The Fantasy Makers; A Heart Set Free: Charles Wesley; The History of Orthodox Christianity; Ignatius of Loyola; I, Paul; John Wesley: The Man and His Mission; J. R. R. Tolkien; The Life and Faith of C. S. Lewis; Paul the Apostle; The Story of Amy Carmichael and the Dohnavur Fellowship; This Changed Everything; William Wilberforce; and Zwingli and Calvin.
Websites
Many writings of those featured in this issue who wrote prior to 1900 are available to read online or download for free at sites such as the Christian Classics Ethereal Library, the Post-Reformation Digital Library, Project Gutenberg, and the Medieval Sourcebook and Modern History Sourcebook.
Find more about Augustine at Augustine: Texts and Translations; the Franciscans at the Order of Friars Minor; the Jesuits at Jesuits.org; the Circle of Meaux and Calvin at the Calvin Studies Society; the history of Methodism at the General Commission on Archives and History of the UMC; More, Wilberforce, and their friends at the Abolition Project; Fuller at the Andrew Fuller Center; Carey and the Baptist Missionary Society at the Center for Study of the Life and Work of William Carey and BMS World Mission; the history of modern missions in general at the Boston University Missiology Collection; and the Inklings at the Wade Center (Wheaton College) and the Center for the Study of C. S. Lewis and Friends (Taylor University). CH
By The editors
[Christian History originally published this article in Christian History Issue #132 in 2019]
Next articles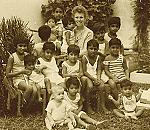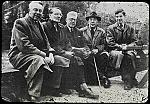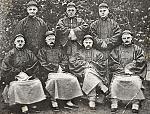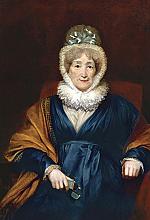 Show more
Subscribe to magazine
Subscription to Christian History magazine is on a donation basis
Subscribe
Support us
Christian History Institute (CHI) is a non-profit Pennsylvania corporation founded in 1982. Your donations support the continuation of this ministry
Donate