C. S. Lewis sought joy and found Christ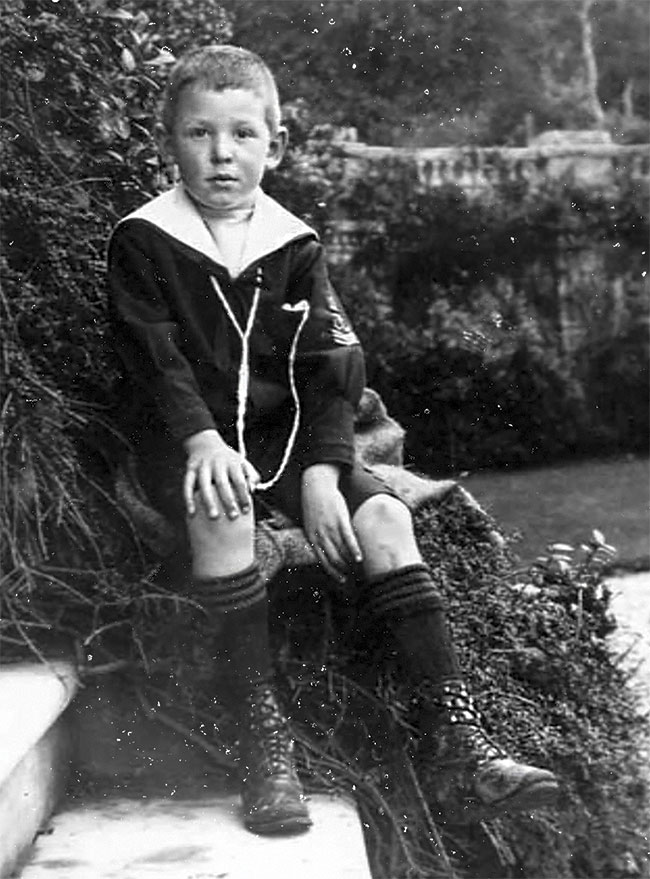 [Above: Childhood portrait of C.S. Lewis at Campbell College, 1910—Public domain]
C. S. Lewis (1898–1963) was a man of mystery and paradox. He gained renown as the most effective Christian apologist of the twentieth century, but never studied theology. While popularly identified with England, he was an Irishman, born in Belfast during the reign of Queen Victoria. He enjoyed a prolific and varied writing career, yet without flamboyance to accompany fame. His 65 years were filled to the brim with family life and joyous friendships but also physical and financial difficulties and the travail of two world wars.
Flora and Albert Lewis (see pp. 20–23) named their second son Clive Staples, but young Lewis changed his name to "Jacks" (later "Jack") as a small child. His loving parents provided him with a comfortable home supported by servants in the suburban hills of Holywood overlooking Belfast. He and his older brother, Warnie, (see pp. 30–34), played together and created imaginary worlds, which they wrote about and illustrated with drawings—until Warnie went away to boarding school in England in 1905.
Beginning in his early childhood, Lewis had a recurring sensation—spiritual, mystical, and emotional—that touched him deeply. He first experienced it when Warnie made a miniature garden in the top of a tin cookie box with twigs and moss. When he looked back as an adult, he called the experience Joy (always capitalizing the term).
Joy turned to sorrow
In 1908 Flora died of cancer, and Albert decided it was time for Jack to join Warnie at Wynyard School in Watford, north of London. At school English boys discriminated against the Lewis brothers because they had noticeable Irish accents. An English court ruled the headmaster insane, but he carried on as supervisor of boys whom he beat severely. When Warnie went to public school (what Americans would call a private preparatory school) at Malvern College in 1909, Jack was left alone and friendless. In 1910 declining enrollment forced Wynyard to close. Albert Lewis brought Jack back to Belfast briefly, then sent him to Cherbourg Preparatory School in Malvern close to Warnie.
Warnie left Malvern College in July 1913, and Jack began in September. His experience was dreadful. He could not play sports with any success due to a congenital deformity of his thumbs, making it difficult to throw or catch a ball and contributing to his general sense of clumsiness. Other boys treated him cruelly; Jack withdrew into himself, preferring long solitary walks.
Fearing permanent psychological damage, Albert Lewis withdrew Jack in 1914 and sent him to live and study with W. T. Kirkpatrick (see p. 27), Albert's former headmaster. Now a private tutor, Kirkpatrick had recently prepared Warnie for the Royal Military Academy at Sandhurst. Just before leaving to study with Kirkpatrick, 16-year-old Jack made his first real friend, Arthur Greeves (1895–1966, see pp. 24–26), a sickly boy of 19 who lived nearby.
The great quest
Lewis thrived academically under Kirkpatrick but confirmed his atheism. He had wondered how God could allow his mother to die. Studying Greek and Roman mythologies at school, he had learned that ancient people made up stories to explain nature and elevated heroic figures to divine status. He reasoned that the Bible was no different. He had also discovered Norse mythologies, which awakened in him the same sensation he had experienced when Warnie made his toy garden. Joy continued to surprise him—but he did not yet know its source.
Kirkpatrick trained Lewis in logic and Greek, inspiring him to pursue a career as a philosopher. In the evenings Lewis pored over literature from the epics of Homer to the novels of Jane Austen. Often he encountered a medieval story type that renewed his experience of Joy: a tale of a journey to the end of the world in which a hero sacrifices everything to pursue a great prize and is changed in the course of the quest. This form underlies stories by William Morris (1834–1896), Thomas Malory (c. 1415–1471), and Edmund Spenser (1552–1599); and, not least, George MacDonald's (1824–1905) Phantastes (1858).
In spring 1917 Lewis left Kirkpatrick to begin his studies at Oxford in the midst of war. He enrolled in the Officer Training Corps at Oxford, rooming with Paddy Moore (1898–1918). Paddy's mother, Janie King Moore (see p. 35), took all of Paddy's friends under her wing, and Lewis was enchanted by her mothering. By the fall of 1917, Lewis and Paddy Moore were sent to the trenches of France as newly minted junior officers. Before their departure they made a pact in keeping with the stories of chivalry that Lewis had been reading. If one should die in the war, the other would care for his remaining parent. Lewis was severely wounded in May 1918 and spent the rest of the war convalescing; Moore was killed. During his recovery Lewis published his first book, a collection of poems, Spirits in Bondage (1919).
In 1919 Lewis returned to Oxford to complete his education with a full scholarship; Janie Moore and her daughter, Maureen, returned with him. Lewis set up a household with them, an arrangement that would last until 1951. Completing his undergraduate degree in ancient Greek language, literature, and philosophy in 1922, Lewis could not find a job teaching philosophy, so he stayed at Oxford another year at Albert Lewis's expense to complete a second degree in English literature.
Smart Christians?
During his year in the English School, Lewis made a number of new friends. One, Nevill Coghill (1899–1980), was a brilliant student whose Christian faith shocked Lewis, who did not think intelligent people could be Christians. Coghill encouraged Lewis in his writing and helped him publish his second book, a long poem in celebration of atheism called Dymer (1926). Lewis's other new friends were Owen Barfield (1898–1997; see pp. 45–48) and Cecil Harwood, both of whom embraced anthroposophy (see p. 1). Stories of chivalry had convinced Lewis that values of right and wrong exist and cannot be explained by the natural world. His discussions with Barfield persuaded Lewis that some sort of mind lies behind the universe.
Lewis received a one-year appointment to teach philosophy in 1924. While trying to explain to his students how values of right and wrong could arise within the natural order, he instead convinced himself that these values could only arise from outside the physical world. In his lectures he began using the word "god" but without meaning the personal deity of the Bible.
In 1925 he took a regular teaching post in English literature at Magdalen College and became friends with the new professor of Anglo-Saxon, J. R. R. Tolkien (1892–1973; see pp. 45–48), a Christian who would influence the final phase of Lewis's spiritual quest—believing in the God of the Bible who became incarnate as Jesus.
Lewis and Tolkien shared a love of Norse mythology, and Lewis soon became part of a reading group Tolkien had started (and Coghill attended) to learn Old Icelandic. This led to Lewis and Tolkien meeting to talk about mythology. Eventually Tolkien showed Lewis a book he was writing about Middle-earth. Out of these beginnings, Tolkien would eventually tell the stories of The Hobbit (1937) and The Lord of the Rings (1954–1955).
A fateful ride
Though Lewis finally accepted the existence of God, he could not see why such a God would take on flesh and go to the cross. One night in September 1931, Tolkien and English professor Hugo Dyson (1896–1975) joined Lewis for dinner. After dinner as they walked the grounds of Magdalen College, Lewis told them that he liked the dying-and-rising-god myth everywhere except in the Gospels. The story of Jesus seemed to him just the same old myth. His friends helped him see that it is the same old story with one exception—it is the one myth that actually happened. This insight had a powerful effect on him, and a few days later while riding to the zoo in Warnie's motorcycle sidecar, he realized that he did believe that Jesus is the Son of God.
After Barfield moved to London to join his father's law practice, Tolkien, Dyson, Coghill, and Warnie Lewis became Lewis's most important friends in Oxford; they played a major role in his writing and formed a writing club called the Inklings. During the 1930s and 1940s, the Inklings heard the first readings of Lewis's Out of the Silent Planet (1938) and The Problem of Pain (1940). Lewis wrote quickly, but Tolkien struggled with his writing, depending on Lewis to help him get through the dry periods and finish The Lord of the Rings.
When World War II began, Warnie Lewis was called up to active service after seven years of retirement. Jack thought he would be called up for active duty as well as he was not yet 40, but he was not. Instead he remained at Magdalen and devoted himself to what he called his "war work." Most of his writing and speaking during the war came at the request of other people.
He wrote The Problem of Pain at the request of the publisher who wanted to help the public deal with the war. He gave radio broadcast talks, later edited and published as Mere Christianity (1952), at the request of a BBC director. He spent many weekends speaking at Royal Air Force bases. The University of North Wales invited him for a series of guest lectures, which became A Preface to Paradise Lost (1942), and the University of Durham asked him to give the Riddell Lectures, published as The Abolition of Man (1943). Cambridge University invited him to deliver the Clark Lectures, which enabled him to begin a major critical work for Oxford University Press—English Literature in the Sixteenth Century (1954).
The war also brought new friends. In 1939 Charles Williams (1886–1945; see pp. 45–48) moved to Oxford as one of the staff of Oxford University Press. Williams earned his living as an editor, but was as prolific a writer as Lewis. Lewis loved Williams's seven novels, which he called "theological shockers," but found Williams's poetry and plays difficult and obscure, as did most readers. Williams soon joined the Inklings.
During the war Lewis's imaginative fiction included The Screwtape Letters (1942) and The Great Divorce (1945), both beginning as weekly installments in a Church of England newspaper. He also wrote his second and third science fiction novels, Perelandra (1943) and That Hideous Strength (1945).
Williams died suddenly on May 15, 1945, just after the end of World War II. The Inklings were never the same. The writing club still met on Thursday evenings until 1949, when one night no one turned up. The friends continued assembling on Tuesday mornings at the Eagle and Child pub until 1954 when Lewis accepted a position as professor of medieval and renaissance literature at Cambridge University. Then they moved their meeting to Monday morning to accommodate Lewis's weekly commute to Cambridge, as he continued to live with Warnie at The Kilns, their home in Headington.
Fawns and Father Christmas
Soon after Williams's death, Lewis struck up a friendship with Roger Lancelyn Green (1918–1987), a recent Oxford graduate. Green was interested in the same kinds of stories as Lewis, and he was writing a children's story. Ready for something different, Lewis, too, began writing a children's story, The Lion, the Witch and the Wardrobe (1950). Tolkien did not like the tale because it mixed too many elements from different cultures, such as fawns and Father Christmas. Tolkien and Lewis gradually drifted apart and rarely saw one another after Lewis began teaching in Cambridge.
Janie Moore died in 1951. In 1950 Lewis had begun corresponding with Joy Davidman Gresham, an ethnically Jewish American who had been an active member of the Communist Party before her conversion to Christianity (see pp. 36–39). She was a poet and novelist in a strained marriage; her husband Bill Gresham (1909–1962), also a writer and an ex-Communist, was an alcoholic and a serial adulterer. During Joy's first trip to England, Bill began an affair with Joy's cousin Renée. Joy and Bill divorced, and Joy moved to England permanently with her two sons, David and Douglas.
Lewis liked Davidman's lively intellect, and she loved Lewis. When her visa expired in 1956, Lewis offered to extend citizenship to her through a civil marriage as a secret formality so she could remain in England. They lived in separate homes until Davidman developed cancer later that year. At what they thought was her hospital deathbed in 1957, they were married a second time in a Christian service by the Rev. Peter Bide (1912–2003) who prayed for her healing. The cancer went into remission, and Davidman moved to The Kilns.
During their marriage Lewis wrote several academic books as well as a story he had been attempting for decades, a retelling of the Cupid and Psyche myth. With Joy encouraging his writing as Greeves, Barfield, Tolkien, Williams, and Green had once done, Lewis finished Till We Have Faces (1956), a novel many consider his finest work of fiction.
Lewis recorded the depth of his grief following Davidman's death in 1960 in a private diary published under a pseudonym as A Grief Observed (1961). His own health had been poor since an episode sent him to the hospital in 1948, and it now declined rapidly. He died at The Kilns on November 22, 1963, the same day President John Kennedy was assassinated. He is buried at nearby Holy Trinity Church, where he and his brother share a common tombstone. CH
By Harry Lee Poe
[Christian History originally published this article in Christian History Issue #140 in 2021]
Harry Lee Poe is Charles Colson Professor of Faith and Culture at Union University in Jackson, Tennessee. He is the founder of the Inklings Fellowship and has published 17 books including Becoming C. S. Lewis and The Making of C. S. Lewis.
Next articles
"Two very different strains"
Some of Lewis's family members, especially those mentioned in his letters and autobiography
the editors and artist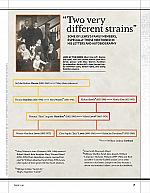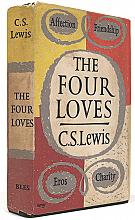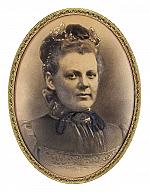 Show more
Subscribe to magazine
Subscription to Christian History magazine is on a donation basis
Subscribe
Support us
Christian History Institute (CHI) is a non-profit Pennsylvania corporation founded in 1982. Your donations support the continuation of this ministry
Donate