Experiencing Messianic Judaism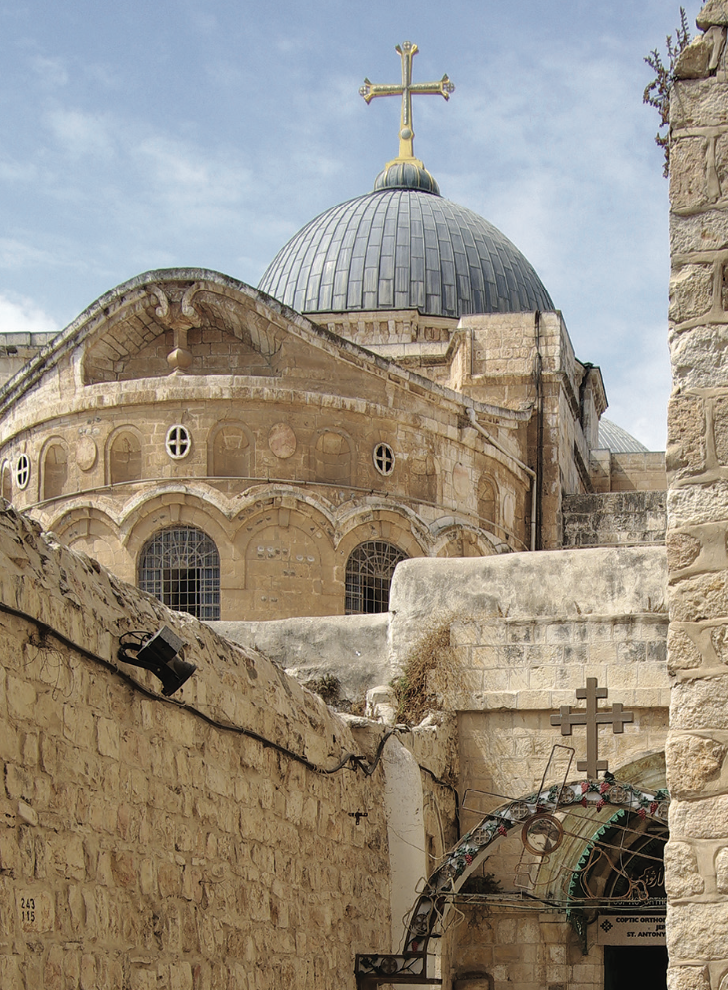 [HOLY SEPULCHRE, JERUSALEM—BERTHOLD WERNER / WIKIMEDIA]
CHRISTIAN HISTORY: Tell us about your history with Messianic Judaism.
Paul Phelps: I have attended Messianic congregations in the US, been in overseas missions, and lived in Israel as a citizen. I was raised in a Christian family; my father was a Bible teacher all his adult life. At age 20 I went to Israel and stayed until a US Army call-up and afterwards moved to Chicago. While there I met and married my wife, a believing Jewish girl. We had three children; two are now living in Israel as Israeli citizens. My first experience in Messianic congregations was in Chicago. In later years I have also attended Messianic congregations in and near Philadelphia.
CH: What does the community look like?
PP: Most Messianic leadership has been through Protestant Bible colleges; they have typically taken the traditional synagogue as a model for ceremonies and activities—to present a Jewish identity. Following synagogue tradition most congregations have an ark and Torah scroll, which typically is used for display (not to read from). Many new Messianic-style songs have been written in the United States, in Israel, and internationally, and have gained popularity; in Israel the lyrics are often Bible verses set to Hebraic music. Prayer books are written by Messianic believers and many prayers are quoted directly from the Bible. Most synagogues gather on Friday nights or Saturdays, and Messianic congregations follow that tradition. This practice also allows members to attend church Sunday services if they want—and many do.
The Jewish understanding is that Sabbath is a day of rest, but worship (as a state of mind) can happen any time. The congregation always puts on a special program for Jewish holy days. There are books explaining their meaning and spiritual significance. The Messianic movement gives more regard to the Mosaic Law than do most churches; but yet, following surveys, no one claims to follow all the Law—not even kosher food law.
The Messianic movement has attracted the interest of many Christians who see Israel's reestablishment and the increase of Jews returning to faith in Christ as being end-time fulfillments. One stated objective of the movement is to be more culturally accessible to Jews on the assumption that a "more Jewish" type of witness might be more acceptable to Jews and evangelism more effective. Whether that has really been true is debatable. For many Jews the question is: "Are you still part of our community?" When Jews take on the Christian faith and are baptized, they are regarded as having left the community; the rise of the Messianic movement has not contributed to an improved climate of trust.
CH: Could Messianic Jews claim to be just one point on the diverse spectrum of Jewish doctrine?
PP: The Jewish community has so far not accepted that position, partly because of the traditionally bad relations between Christians and Jews—Jews distrust Christianity more than any other religion. No other religion has tried to convert Jews to any great extent except Christianity. If allowed to live in Muslim countries, they were accepted as Jews without being forced to convert. There is a deeply built-in prejudice against conversion but not against Jesus as a person. He is recognized as a Jewish man—a rabbi with an opinion, living a Torah-observant life as any other rabbi. In Judaism no two rabbis have the same opinion anyway. With Jews ideas can generally be discussed, but conversion is out of the question; they see that as attacking their identity.
CH: What does the movement look like in Israel?
PP: I would not say it even exists in a distinctive form; believers there are not interested in synagogue traditions. Israel is a Jewish state by definition; there is no need to prove Jewish identity. Also most secular Israelis are very prejudiced against the synagogue due to laws passed by Orthodox parties in the Israeli government. As far as I've seen, there are no prayer books in congregations and almost no ritual. They don't typically have a cross because to them, it is a reminder of past tragedies in Christendom; however in other ways Israeli congregations resemble informal home-style meetings. CH
By Paul Phelps
[Christian History originally published this article in Christian History Issue #133 in 2020]
Paul Phelps has attended Messianic congregations both in America and in Israel. He is the father of Michael Phelps, network administrator for our sister company, Vision Video.
Next articles
"Our Jewish life"
Jewish thinkers, writers, leaders, and artists with lasting impacts
Jennifer A. Boardman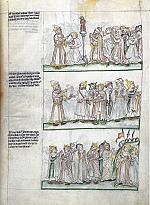 Sorrow and blessing
Two theologians seek to illuminate the difficult history in this issue
Ellen T. Charry and Holly Taylor Coolman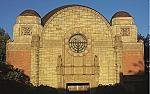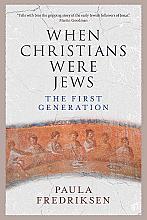 Show more
Subscribe to magazine
Subscription to Christian History magazine is on a donation basis
Subscribe
Support us
Christian History Institute (CHI) is a non-profit Pennsylvania corporation founded in 1982. Your donations support the continuation of this ministry
Donate