Welcome to the new home of Christian History Institute
Dr. Michael Horton, as part of the bonus material from The Reformation: This Changed Everything, a production of Christian History Institute, discusses whether or not we should view the Reformation as a past event or an on-going need of the church.
Today in History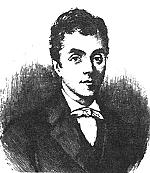 Devotional
This is Teresa's day (1836)
Let us consider the love which this seraphic saint [Teresa of Avila] had for Almighty God. It seemed to her impossible t...