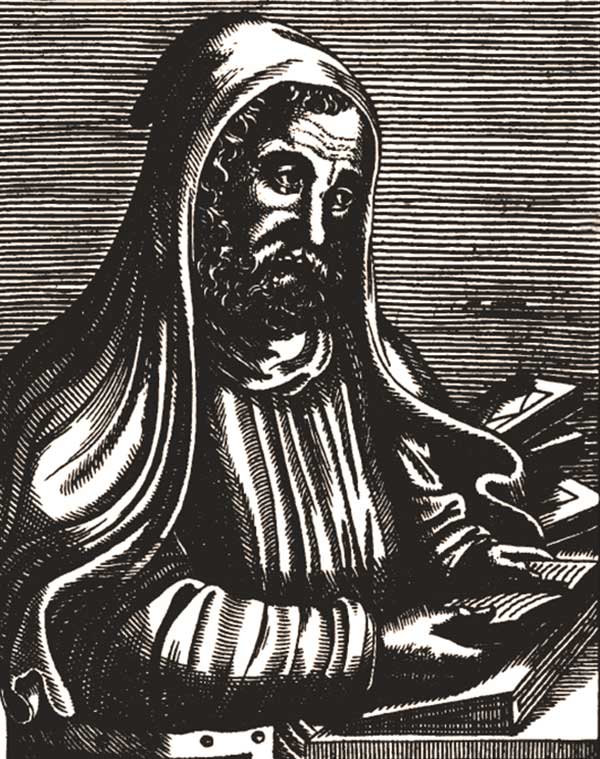 Devotional
Pray when in need (1892)
Call to me and I will answer you, and will tell you great and hidden things that you have not known—Jeremiah 33:3...
Events
407
Death of John Chrysostom ("golden mouth"), considered the greatest preacher of his era. He was being forced to march into remote exile despite severe illness.
Authority for the date: Baur, Chrysostom. "St. John Chrysostom." Catholic Encyclopedia. Robert Appleton, 1910.
1224
Francis of Assisi has a vision of a Seraph. Filled with joy, he discovers wounds have appeared on his hands, feet, and side (the stigmata).
Authority for the date: Durant, Will and Ariel. The Age of Faith. New York: Simon and Schuster, 1950.
1321
Death of Dante Alighieri, author of the greatest epic of medieval Christianity, The Divine Comedy.
Authority for the date: Standard encyclopedias.
1741
Consuming many cups of coffee, George Frederick Handel completes the oratorio The Messiah, begun only twenty-four days earlier. The manuscript is remarkably free of errors considering its length, the speed with which it is composed, and his own infirmity—he has already suffered a stroke.
Authority for the date: Standard encyclopedias.
1814
Francis Scott Key, an Episcopalian layman and cofounder of the American Sunday School Union, is inspired to write the song that becomes America's national anthem, "The Star-Spangled Banner," when he sees that Fort McHenry has not struck its colors after a night of heavy bombardment by British ships during the war of 1812.
Authority for the date: Standard encyclopedias.
1852
Death in Ramsgate, Kent, of Augustin W. N. Pugin, influential in the nineteenth-century Gothic revival of ecclesiastical architecture. Among his designs was the beautiful St Augustine's Abbey Church in Ramsgate.
Authority for the date: http://biography.yourdictionary.com/augustus-welby-northmore-pugin
1863
Death of hymnwriter Jane Fox Crewdson at Summerlands, England. Among her hymns (most of which were written during a long illness) was "I've Found a Joy in Sorrow."
Authority for the date: Cyberhymnal.
1932
(or the 15th) Death of composer Charles H. Gabriel, who had published numerous Gospel songbooks and anthems. His popular hymns included "More Like the Master," "Send the Light," "O That Will Be Glory," and "I Stand Amazed in the Presence."
Authority for the date: Standard encyclopedias.
1975
Mother Elizabeth Ann Bayley Seton is canonized by Pope Paul VI, becoming the first person born in the United States to be declared a saint of the Catholic Church.
Authority for the date: World Topic Yearbook, 1976.
1983
Shi Lishi and Shi Wuting are executed in Henan Province on the pretext of having committed murder. Well-known as house church leaders, the Shi family had expected reprisals after they prayed over and cared for a terminally ill woman.
Authority for the date: Paul Hattaway, China's Christian Martyrs. p. 467ff
1996
Funeral of Mrs. Joannah Mobola Ayorinde, at First Baptist Church, Broad Street, Lagos, Nigeria. She had been a holy and fearless Baptist leader of the Women's Missionary Union.
Authority for the date: Dictionary of African Christian Biography.