Christian History Timeline: E. Stanley Jones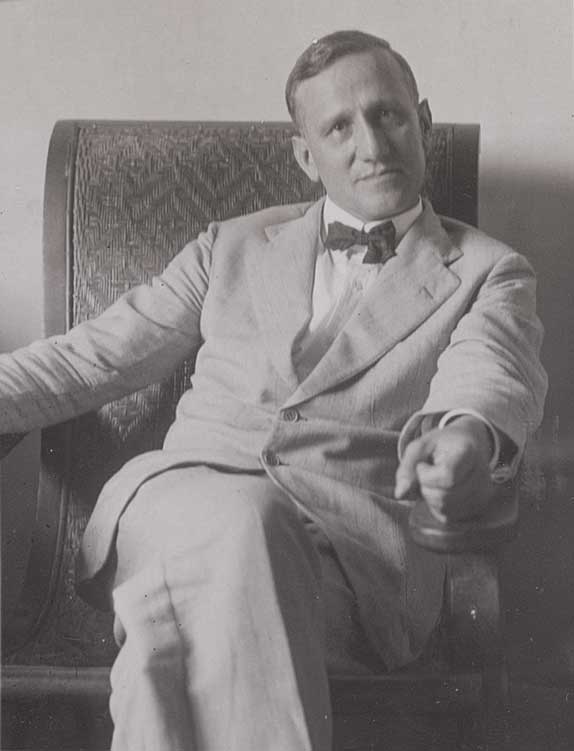 [E. Stanley Jones in Lucknow Parsonage—courtesy of Anne Mathews-Younes]
— 1869 The Women's Foreign Missionary Society (WFMS) of the Methodist Episcopal Church forms and sends Isabella Thoburn to India as its first missionary.
— 1878 Mabel Lossing is born in Clayton, Iowa.
— 1884 Eli Stanley Jones is born in Clarksville, Maryland.
— 1896 Sherwood Eddy begins working as a missionary in India; he will eventually befriend and mentor Stanley Jones.
— 1901 Stanley Jones is converted in his local church.
— 1904 Mabel Lossing is commissioned and sails to India as a missionary with the WFMS.
— 1905 While a college student, Jones is involved in a powerful revival in Wilmore, Kentucky.
— 1907 Jones graduates from Asbury College and goes to India under the auspices of the Board of Missions of the Methodist Episcopal Church.
— 1911 Jones marries Lossing.
— 1912 Stanley and Mabel Jones are assigned to Sitapur; Mabel founds a boys' school and introduces female teachers for the first time in India.
— 1914 Eunice Jones, Stanley and Mabel's only child, is born in Sitapur.
— 1916 Stanley Jones, exhausted, goes to the United States on furlough. While there he becomes friends with Toyohiko Kagawa, who is attending Princeton Theological Seminary.
— 1917 The Joneses return to India, and Stanley has a profound spiritual experience that will shape the rest of his life. The first Protestant Christian ashram is held in India.
— 1919 Stanley Jones meets Gandhi for the first time; a cholera epidemic strikes India, killing 40 boys in Mabel Jones's school.
— 1923 Stanley Jones begins attending a variety of ashrams, including Gandhi's; a flood causes damage to the Sitapur mission compound.
— 1924 Ralph Diffendorfer, who will supervise the Joneses' work for many years, begins working for the Methodist Board of Missions.
— 1925 Stanley Jones publishes The Christ of the Indian Road.
— 1928 Stanley Jones is elected a bishop in the Methodist Episcopal Church but declines the election after a night of prayer.
— 1930 Along with Western missionary Ethel Turner and Indian preacher Yunas Sinha, Stanley Jones founds a Christian ashram at Sat Tal. Gandhi leads the Salt March as an act of civil disobedience against the British government.
— 1935 Stanley Jones founds a year-round ashram at Lucknow.
— 1937 Eunice Jones graduates from Washington University and prepares to travel with her father as his secretary. She will eventually serve as an editor for 25 of his books.
— 1939 World War II begins in Europe. Eunice Jones meets Methodist missionary James (Jim) Mathews.
— 1940 Eunice Jones marries Jim Mathews. Stanley Jones launches the ashram movement in the United States; Britain denies him a visa to return to India because of his support for Indian independence. Jay Holmes Smith, Jones's successor at the Lucknow Ashram, is expelled from India for agitating for independence.
— 1941 Stanley Jones, encouraged by Kagawa, serves as an unofficial envoy between Roosevelt and Japanese officials in Washington in an attempt to prevent war; the United States enters World War II.
— 1946 Stanley is allowed to return to India; Mabel Jones comes home from India permanently, settling in Orlando, Florida, where she continues to raise funds for the Sitapur school; Stanley continues to travel and attempts to broker a settlement between the Muslim League and the Indian National Congress.
— 1947 British India achieves independence and is partitioned into India (Hindu) and Pakistan (Muslim).
— 1948 A Hindu nationalist assassinates Gandhi. Stanley Jones publishes a tribute to his friend; it will later inspire Martin Luther King Jr.
— 1949 Friends and colleagues of the Joneses begin the Foundation for Evangelism to promote the cause of Christ within Methodism.
— 1950 Stanley Jones provides funds for India's first Christian psychiatric center and clinic, Nur Manzil; Mary Webster is converted under Jones's preaching and will later become an active evangelist.
— 1954 Stanley and Mabel Jones retire from active missionary service, but Stanley continues to travel.
— 1956 Stanley Jones's long-time friend Bhimrao Ambedkar, whom Jones had hoped to convert to Christianity, becomes a Buddhist.
— 1957 Stanley Jones and colleagues incorporate the American Christian Ashrams, now the United Christian Ashrams, in the United States.
— 1960 Jim Mathews is elected a bishop in the Methodist Church.
— 1962 Stanley Jones is nominated for the Nobel Peace Prize.
— 1963 Jim Mathews participates in Martin Luther King Jr.'s March on Washington; Stanley Jones is nominated again for the Nobel Peace Prize and is given the Gandhi Peace Award.
— 1968 Stanley Jones publishes a spiritual memoir, Song of Ascents.
— 1971 Stanley Jones suffers a stroke, but begins The Divine Yes; it will be published after his death.
— 1973 Stanley Jones dies in Bareilly, India.
— 1978 Mabel Jones dies in Gaithersburg, Maryland.
By the editors
[Christian History originally published this article in Christian History Issue #136 in 2020]
Next articles
A simple method
Use the right means and the right results will follow
E. Stanley Jones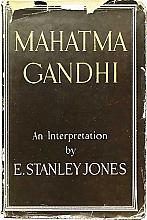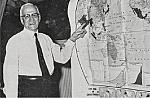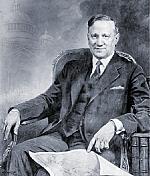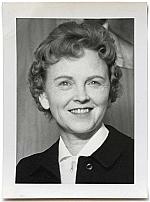 Show more
Subscribe to magazine
Subscription to Christian History magazine is on a donation basis
Subscribe
Support us
Christian History Institute (CHI) is a non-profit Pennsylvania corporation founded in 1982. Your donations support the continuation of this ministry
Donate