Spiritual Friendship, Did you know?

[Paul, Google Art Project / Wikimedia]
What a friend we have in Jesus
Did Jesus have friends? Yes! In the New Testament, the Gospels contain stories of Jesus mentoring people, dining at the homes of friends, and of course, declaring at the Last Supper that he called his disciples friends (John 15:15). Even among the Twelve, he invited Peter, James, and John into a more intimate relationship and entrusted John with the care of his mother after his death (John 19:25–27).
With friends like that….
Medieval Christians thought highly of friendship—but not all friendships lived up to the ideal. Teacher of rhetoric Boncompagno de Signa (whose name actually means "good friend" in Italian) wrote a short book about friendship in 1205, the Amicitia. He noted there that "friendship is a heavenly power which chooses to dwell only among the virtuous." Yet most of the treatise discusses bad friends—including those who are power-seeking, mercenary, haughty, fair-weather, pleasure-seeking, and worthless.
Pomegranate-seed friends
The first book written in Chinese by a European was on friendship; Jesuit missionary Matteo Ricci (1552–1610) wrote a collection of maxims for a Chinese prince as part of Ricci's controversial approach of presenting Christianity as the completion of Chinese culture. The very last maxim, translated by Timothy Billings, reads: "When Wo-mo-pi (a renowned ancient scholar) cut open a large pomegranate, someone asked him: 'Master, what things would you like to have as numerously as these seeds?' To which he responded: 'Fruitful friends'."
Founded by friends
The Society of Friends (Quakers) emphasizes the relationship between believers as friends and equals. They drew their use of the word "Friend" to describe one another from John 15:15. (You can read more about these spiritual Friends in issue #117 of Christian History.)
Many women's reform movements also grew out of friendships. Frances Willard (1839–1898) is well known for her activism with the Women's Christian Temperance Union, serving as its second president, and for her speeches in support of women getting the vote. Friends supported her, but one went above and beyond. Anna Gordon (1853–1931), who played the organ for many temperance meetings, served as Willard's personal secretary and traveling companion. She wrote a biography of her friend and eventually also became president of the WCTU.
What is spiritual friendship?
You'll find many reflections on the meaning of spiritual friendship throughout this issue. Who made each of the following remarks? Find the answers as you read—and write to CH telling us which are your favorites!
A) "We followed the guidance of God's law and spurred each other on to virtue."
B) "A person without a soul-friend is like a body without a head."
C) "You and I are here, and I hope that Christ is between us as a third."
D) "Might I be but one of a little band of brothers who should . . . leave behind them a proof of how much may be accomplished in consequence of the union of only a few upon earth in spreading Christianity, oh how should I rejoice and be glad!"
E) "Unknowingly I was led by you [God] to him, so that through him I might be led, knowingly, to you."
F) "Never have I found such a nearness to any fellow-creature as to you. O that it may bring us nearer and nearer to God, till we are both swallowed up in the immensity of his love!"
G) "Is any pleasure on earth as great as a circle of Christian friends by a good fire?" C H
By the editors
[Christian History originally published this article in Christian History Issue #132 in 2019]
Next articles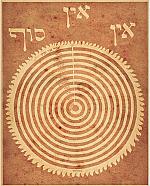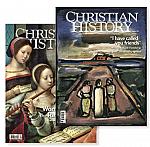 Editor's note
The hardest story Christian History has ever had to tell
Jennifer Woodruff Tait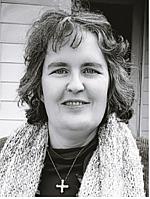 Faith divided
How one faith became two—and how their conflict began
Eliza Rosenberg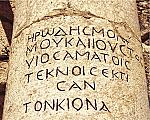 Show more
Subscribe to magazine
Subscription to Christian History magazine is on a donation basis
Subscribe
Support us
Christian History Institute (CHI) is a non-profit Pennsylvania corporation founded in 1982. Your donations support the continuation of this ministry
Donate