Christianity and Judaism: Letters to the editor

Daily encouragement
Your daily Christian history bulletins are really well done and very encouraging. At a time when Christians are so under siege, I find it very helpful to read the stories of those who have lived so well to Christ. Thanks to all at CHI for telling the stories that matter. —Richard Merlander, Hoolehua, HI
Sign up to receive our daily email at our website!
Friends across time
The "friendship" issue just arrived, and I finally forced myself to put it down so I could get my day's tasks accomplished! What a great topic, what a great issue. Thank you for your faithfulness in producing excellent work. . . . One of the reasons I so enjoyed teaching church history was that I was able to introduce my students to many of my "friends" from the past. . . . [I assigned students to select] someone out of history, get to know that person from writings, allow a "relationship" to grow, and eventually introduce him/her to the class. It reflected the communion of saints, transcending time. Students loved it. I also was delighted to see the article from my friend, Michael Haykin. . . . What a great contribution to the community of faith, and fostering our process toward maturity. —Irv Brendlinger, Happy Valley, OR
Fellow soldiers
I'm not sure Michael Bird's idea that friends of Paul acted as co-authors for the epistles is without conjecture. Paul never identifies them as such. He refers to friends as fellow soldiers, etc. but never as co-authors. To "envisage" such sharing of ideas takes imaginative visualization beyond what the text supports. —Doug Van Hoff, Kankakee, IL
Dr. Bird responded: "Paul's letters frequently include cosenders and therefore coauthors (see 1 Cor 1:1; 2 Cor 1:1; 1 Thess 1:1; 2 Thess 1:1; Col 1:1; Philm 1). Paul often speaks in the first person singular 'I' but also in the first person plural 'we.'. . . Further, having different inputs from different colleagues might also explain some of the stylistic differences between the letters as a comparison of Galatians, 2 Corinthians, and Colossians shows."
Counting Baptists is tough
I appreciate your fine series of Christian History, but as a Baptist historian I am concerned about your facts in [CH 126]. . . . I did not find any reliable statistics on membership. In spite of inflated figures (p. 12), I found in my work, The Twelve Baptist Tribes in the USA, only 28 million Baptists in 95,000 churches with a listing of 52 distinct Baptist bodies. . . . You list Union University as founded in 1823 and Belmont University as founded in 1890. Union began in 1875 and Belmont in 1951. Both schools have appropriated the dates of two earlier schools that existed on their campuses for the earlier dates. —Albert W. Wardin, Nashville, TN
Thanks for the corrections on Union and Belmont. On membership, we contacted Dr. Flowers, who responded: "The reported number of black Baptists might be low because there are so many independent black Baptist churches. But then again, denominations can exaggerate numbers. If you add up the black Baptist conventions, it comes to 13 to 14 million and then you have to account for independent and SBC/ABC churches. . . . Pew states that 40 percent of black Americans are Baptist, putting it more like 16 million. . . . But counting Baptists is tough."
Meet the staff: Kaylena Radcliff
How long have you been at CHI and what is your role?
I started in 2013 as a customer service representative before taking on the proofreading, editing, and writing roles I have today. As editorial coordinator, I coordinate remote team members and help manage each issue from start to finish. I also write curricula for the animated Torchlighters series.
What is your favorite part of the job?
Reading every fascinating article that crosses my desk! It's like taking a brand new history course every issue, and I love it!
What do you most wish readers knew?
Just how incredible the CH team is. Most of them have been here since long before I started, and their dedication and love shows even though they're all over the country and often working on multiple projects at a time. And every three months, they produce a high-quality, accurate, and beautiful magazine.
What do you do in your spare time?
Keep my two young children alive, primarily! I'm heavily involved in our church as the wife of the assistant pastor, and I write fantasy novels. As you might imagine, I drink a lot of coffee. C H
By Readers
[Christian History originally published this article in Christian History Issue #133 in 2020]
Next articles
Editor's note
The hardest story Christian History has ever had to tell
Jennifer Woodruff Tait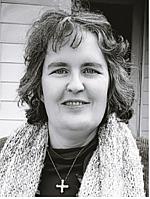 Faith divided
How one faith became two—and how their conflict began
Eliza Rosenberg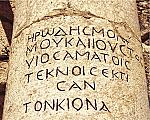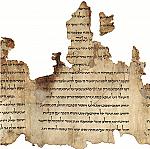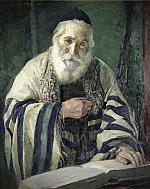 Show more
Subscribe to magazine
Subscription to Christian History magazine is on a donation basis
Subscribe
Support us
Christian History Institute (CHI) is a non-profit Pennsylvania corporation founded in 1982. Your donations support the continuation of this ministry
Donate