Letters to the editor. Everyday life in the early church



The full 2,000 years
Congrats for 40 years of incomparable service to Christ. What a difference you make in our lives and in our faith journey as you unveil the past 2000+ years of Christian History. Here's hoping and praying that you will continue this good work for many, many more years.—Tom Edmunds, Washington, NJ
Thanks for your faithful support and frequent comments, Tom! As a reminder, readers can get all of our past issues, including our 108-page fortieth anniversary issue #144, at our website.
Living the questions
I want to thank you for including the questionnaire at the end of each issue. It really does help us to deepen and review our study of each issue. Also, thank you for posting our correspondence. This gives us more of a sense of community and strengthens our fellowship as we continue this journey of study together. Your institute is a blessing, and I always list it in my curriculum as part of my ongoing formation both as a pastor and as a messianic minister.—George Day, London, UK
Thanks for your kind words! We're glad to hear people are finding the study questions useful.


Easy listening
I love your magazine but find it hard to make the time to read it cover to cover. Is there, or will there soon be, an audio version of the magazines available?—Jim Trainor
This is something we've discussed at CHI and have been considering; our main obstacles are the resources and funding needed to adequately undertake the project. It would be good to know if this is something many of our readers would appreciate and use—so if you, like Jim, would like church history read to you, please register your interest.
Questioning Erasmus (again)
Can Erasmus truly be claimed to be a "reformer"? In church politics, Erasmus embraced consensus, compromise, and peaceful cooperation with the papacy—ideals he tried to persuade others of in the debate for "Reformation" but with little success. So once again, can we claim him as a true Reformer? He may have indeed laid the egg which Luther hatched but that isn't enough to substantiate his place in that category.—Steve Oroszi, via social media
The word "reformer" in the sixteenth century was not synonymous with "Protestant"; many people tried to reform sixteenth-century Catholicism from within, as we noted in issue #122 a few years ago on the Catholic Reformation. Erasmus was indubitably a reformer in this sense—he would have liked to have seen a lot changed in the Catholicism of his day. Issue #145 never claims he was a Protestant reformer, though, but it does try to explain why some of his Catholic colleagues thought so. As we noted in our Letters to the Editor last time, while agreeing with many Protestant criticisms, Erasmus said, "I hope I would be willing to die for Christ; I am not willing to die for the paradoxes of Luther."
Northern lights
I have been a subscriber to Christian History almost since the beginning and have thoroughly enjoyed it. . . . Another interest of mine is the church history of Scandinavia since my mother was Danish. There is very little written about its conversion, and it is a neglected topic. I have long had a fascination for the Stave churches of Norway and the reproduction built in Minot, ND. . . . I would love to see Christian History do an issue on the Christian history of Denmark, Norway, Sweden and Iceland. Please consider it.—Paula Fredericksen Mann, Moro, IL
This is a great idea! We've added it to our list of potential issues. Meanwhile look at issue #63, A Severe Salvation, which touches on the conversion of Scandinavia.
Where were the Protestants?
Over the years, I've acquired every issue of Christian History but one. And I have found nearly all of them to be very informative. Having said that, I have never been so disappointed with an issue as I am with this one, issue #146. Unless I am missing something, the issue makes no mention of the many Protestant believers, primarily Baptist, who endured persecution, often underground, during the Communist regimes. Can you explain??—George Crawford, Santa Clarita, CA
The issue was specifically intended to tell the story of Orthodox actions in Russia over the past several centuries so that readers could better understand how this relates to Russia's attitude toward Ukraine. We have nothing but admiration for the brave Protestant believers who resisted the Soviets, and that's a story we have talked about before from time to time and could focus on in another issue. (In the meantime check out Today in Christian History on our website for some stories.) However, we've covered Russian Orthodoxy, and in fact Orthodoxy in general, very rarely in CH, and given current news we thought it was time to do an issue focusing solely on that tradition.
Some other stuff we do
Thank you Dan for your daily stories and memories of the faithful heroes of our Faith.—Ron Hoover, via website
I gave the Torchlighters sets to my grandchildren this last Christmas. I have always been very impressed with the quality and the content of these stories, The message is clear and the stories true. I am glad that my grandchildren have these kind of Christian examples to look up to.—Debra Niemeyer, via email
Thank you for all of the work you are doing. I would like to purchase Torchlighters and other material. . . . I don't have a DVD player so I need to stream everything. Is there a option to purchase and stream? —Stephanie Burke, via email
I would love to see additional episodes created. The current episodes are great and it would be wonderful to see more!—Kim Hoover, via email
You can read Dan Graves's daily stories about Christian history on the Christian History Institute website and sign up to have them emailed to you. Stream many of our resources, including Torchlighters, for free at RedeemTV.com. Learn more about our Torchlighters series for children at Torchlighters.org. The next Torchlighter video will be about William Carey. Purchase DVDs at VisionVideo.com.
All aboard
Reading a back issue ordered some time ago, How the West Was Really Won (#66), I was rather perplexed that there was no mention of the role of railroad chapel cars. The cars were railroad cars converted to chapels and classrooms, that were primarily run by (but not exclusively) the American Baptists, and moved from location to location at no charge by various railroads.—Bruce K. Heald, Lancaster PA
Issue #66 came out 23 years ago in 2000, so the current team is not sure why chapel cars weren't discussed, but we've asked Rev. Heald—who volunteers at the Railroad Museum of Pennsylvania—to submit a blog post on the subject, so hopefully we will all learn more soon!
By readers and editors
[Christian History originally published this article in Christian History Issue #147 in 2023]
Next articles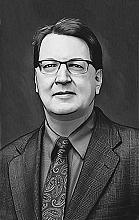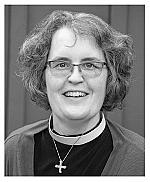 A day in the life
What did it feel like to be a follower of the Way at the very beginning?
James L. Papandrea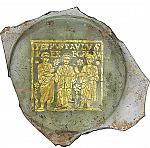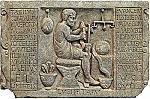 Show more
Subscribe to magazine
Subscription to Christian History magazine is on a donation basis
Subscribe
Support us
Christian History Institute (CHI) is a non-profit Pennsylvania corporation founded in 1982. Your donations support the continuation of this ministry
Donate