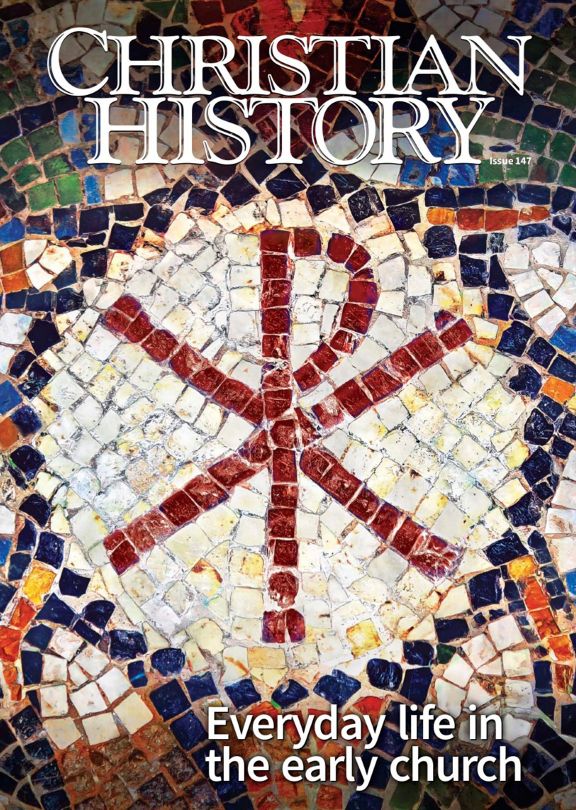 Christian History Magazine
Christian History Magazine #147 - Everyday Life in the Early Church
What did everyday faith look like in the early church? Walk with the followers of the Way as they lived out their beliefs in the Roman world, and learn how their pursuit of godliness can speak into our own.
Item number: 4920
Media type: Magazine
Running Time: 48 pgs
Region: All
Production Year: 2023
Producer: Christian History Institute
Description
What did everyday faith look like in the early church? Today, we often hear stories of the heroic martyrs persecuted by the Roman Empire—and indeed Christians fell under suspicion because they denied a central organizing principle of the Roman state—the connection of the Emperor to the gods.

Yet, with a few notable exceptions, persecution was not empire-wide for most of the first three Christian centuries. So, how did believers live in these times of relative peace? In this issue, meet Christians who got married and worried about how to parent their children, who had day jobs, who sometimes fought in the army and occasionally served in government. They wrote and read books. They served the poor and tried to steward their money. They prayed and fasted and sang and traveled. They gathered weekly for the Eucharist. Sometimes they even went to dinner parties. And they prayed for the emperor even though they would not call him "Lord and God." Learn from the followers of the Way to pursue everyday faith today—to pray and sing and fast and travel and love and teach and serve and steward and work and gather and worship.