Letters to the editor, CH 124
Praise from our readers
Once again, a superb issue on the Catholic Reformation. I think this is my favorite of the four Reformation issues because it contains information not usually presented. Thanks! Keep up the good work! Lord Bless!
—Tom Edmunds, Washington, NJ
There are many emails that I often delete before I even read. Not so with your daily email. I so enjoy each article. . . . I use Strong's concordance often and to now know it took 35 years to compile is nothing short of amazing! Such discipline!—Cindy Dingeldein
Hi—I greatly enjoy your daily emails, and they are good also for instructing my daughter. I would like to bring to your attention Helen Roseveare. She is worthy of an article.—C. J. McArthur
Always happy to hear from readers who enjoy what we are doing! Our new website design makes it easy to find great content any time you need it, including daily! And we've talked about doing an issue on medical missions; Roseveare would be a good person to profile there.
Order Christian History #124: Faith in the City in print.
Subscribe now to get future print issues in your mailbox (donation requested but not required).
Where was Bunyan?
I do enjoy CH always, but I was disappointed with issue #123. I was eagerly waiting to read a few pages about John Bunyan. . . . As he spent 12 years in jail for non-conforming, he would be a perfect subject.—Shane Rouse, Sagamore Beach, MA
We covered Bunyan in our recent issue on 25 Writings That Changed the Church and the World (#116), where you will not be surprised to learn he was #6!
Teaching and preaching
Our adult S.S. is currently studying Great Women, and this summer we will be working with [the video series] This Changed Everything.—Mark Deeter, Topeka, KS
I must thank you for the Reformation issues, which I sent to several special pastors in our lives. They have expressed such delight to have received them and are grateful to you for them. One young pastor told us that they are a resource for his preaching! Hoping to find the film productions on our local PBS in Minneapolis.—Joan Knudtson, Minneapolis, MN
We love to hear of our materials being used in local churches. Thanks so much! Our award-winning documentary This Changed Everything has aired on about a dozen PBS stations.
Incarcerated readers respond to CH #123
I feel all alone and helpless sometimes even though I have Jesus and my Catholic faith. Your magazine helped me feel less alone. . . . I find myself feeling that I'm the only one suffering in prison, but your issue shows inmates who had it a lot worse, and some paid with their lives. This puts my suffering into perspective.—Kevin Owens, Florida City, FL
How happy I was to get issue 123. Everyone here [in the prison] is reading the issue and loving it. We'll keep you in our prayers. . . . —Johnny L. Wooten, Lovelady, TX
More war stories
Once again you delivered a riveting and timely issue [#121]. However, for my own personal reasons I was left wanting more about conscientious objectors. . . .
My grandfather served time in Leavenworth as a WWI CO, and my dad and uncle both served at a CPS camp during WWII. Both my dad and mom later served in relief efforts in Europe after the war. This ultimately led to lifelong mission service in the Congo. Thanks for covering this important aspect of war.
—Royce Buller
I enjoyed the recent issue of faith in wartime. My grandmother was a "Rosie the Riveter," working on fighters and bombers in WWII. She said the ladies prayed over each plane they worked on, asking Divine protection for the young men who would go to war in them. Keep up the good work! Blessings in Messiah.
—Scott Neel, Cleveland, TX
Thanks for sharing your family stories, Royce and Scott. Want to help us choose a future issue of Christian History? Look for our annual Ministry Update in your mailbox, and be sure to return the readers' survey! The survey is also available on www.ChristianHistoryInstitute.org.
P.S. We are continually contacted by people asking us to reprint back issues. Most recently we reissued Wycliffe (#3), Women in the Early Church (#17), and Worship in the Early Church (#37). Find the most up-to-date information on available back issues at www.ChristianHistoryMagazine.org.
In issue #122, Theodore Beza's death date was erroneously reported as 1565 instead of 1605 on p. 36.
This article is from Christian History magazine #124 Faith in the City. Read it in context here!
By
[Christian History originally published this article in Christian History Issue #124 in 2017]
Next articles
Life in the earthly city
Christians advocated for "the Way" in the middle of urban distractions much like our own
Joel C. Elowsky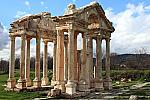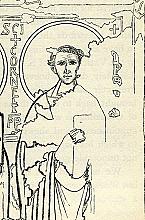 "An expanding circle of love and justice"
We spoke to Katelyn Beaty, editor at large for Christianity Today, on how Christians today interact with their non-Christian neighbors.
Katelyn Beaty and the editors
Show more
Subscribe to magazine
Subscription to Christian History magazine is on a donation basis
Subscribe
Support us
Christian History Institute (CHI) is a non-profit Pennsylvania corporation founded in 1982. Your donations support the continuation of this ministry
Donate