Hallowed Halls: Letters to the editor
Who gives wealth?
I am perplexed that no article [in #137] made any reference to Deuteronomy 8:18 where God says (through Moses): "And you shall remember the Lord your God, for it is He who gives you power to get wealth. . . ." (NKJV). This seems fundamental to the issue at hand.—David Butler, Monrovia, CA
Hundreds of Scripture passages speak of money or the market—we only discussed a few and did not direct our authors to use specific ones. You may want to look at our two previous issues on money (#14 and #19); issue #14 referenced Deut. 8:18.
Finance and violence
I love the magazine and often encourage friends and family to read it. However, [issue #137 said:] "In canon law usury by Jews was deemed acceptable via a loophole based on Deuteronomy 23:20, granting Jews the opportunity to use financial violence against foreigners in the form of interest." . . . Deuteronomy 23:20 does not portray "interest" (usury) outside of the distinct family of God as violence—but as "allowed" with foreign peoples.—Tim Miller, e-subscriber
We asked Dr. Nathan Hitchcock, the author, and he responded: "In an earlier draft I had elaborated that some premodern interpreters understood Deut. 23:20 as financial violence, which was their superimposing of the talk of 'enemies' earlier in Deut. 23 on top of v. 20's permission of lending at interest to 'foreigners.' They understood usury as a financial aggression permitted under certain parameters. Such reasoning was behind canon law. I did not intend to comment on the actual biblical meaning."
A light bulb went on
I loved issue #137. I especially appreciated the historical aspect to Christians charging interest. . . . If you are desperate and have no money for food and I give you a loan with interest, and all you end up doing is paying more than you needed for food, that is predatory on my part at some point. But if I give you a loan with interest so that you can invest in a business idea that results in you making more money and having greater economic freedom (including the ability to donate to charity) then I have actually given you a blessing, and that is a wonderful thing.—Langdon Palmer, Philadelphia, PA
Publishing Despite a pandemic
Thank you so much that with all that is going on you still sent out a new issue. God bless you.—Deborah Dockett, Monrovia, CA
Note: In issue #138, we neglected to mention #43, How We Got Our Bible, in the list of related issues. Please check it out! Also in issue #138 we misidentified what is most probably a Wycliffite Bible on p. 12 as a printing of Tyndale's Bible, based on an erroneous attribution by the photographer. Thank you to our eagle-eyed reader Mark Rankin, professor of English at James Madison University, for pointing this out.
Meet the intern: Grace Pointner
What is your role at CHI?
My internship has allowed me to do a little bit of everything, from editing articles to drafting my own blog posts. I can observe the professionals at CHI while also trying my hand at editing, marketing, and writing. I have been shown how to write short descriptions of articles for posting on social media, what the process of compiling an issue looks like, what kinds of edits are more helpful than others, and how to better communicate stories through film. Although I edit and write alongside the staff of CHI, I have found that my role is also to observe and learn from the well-oiled-machine that is CHI.
Why did you want to join CHI for your internship?
My brother Max works for CHI, so he was my initial connection. I am interested in nonprofit or freelance editing and writing as a career, making this internship especially appealing. I personally find the content of the magazine interesting, making the work enjoyable and compelling!
What are you studying and what are your plans?
I am studying Communication Media with an Anthropology minor and a Journalism Certificate at Wheaton College (IL). My dream job would be freelance writing or storytelling for ministry purposes. Being able to listen, absorb, and retell people's narratives is what I hope my future brings.
What do you do in your spare time?
I love to engage with both arts and athletics. Much of my time is spent journaling, watercoloring, playing soccer, cooking, or walking with friends. CH
By Our readers and the editor
[Christian History originally published this article in Christian History Issue #139 in 2021]
Next articles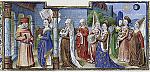 City of scholars
The University of Paris developed a model copied by many schools
Robert J. Porwoll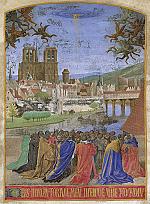 A guild of learners
What was it like to study at Oxford and Cambridge in the Middle Ages?
G. R. Evans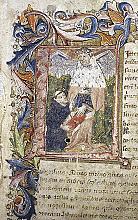 Show more
Subscribe to magazine
Subscription to Christian History magazine is on a donation basis
Subscribe
Support us
Christian History Institute (CHI) is a non-profit Pennsylvania corporation founded in 1982. Your donations support the continuation of this ministry
Donate