"Our single object and ambition was virtue"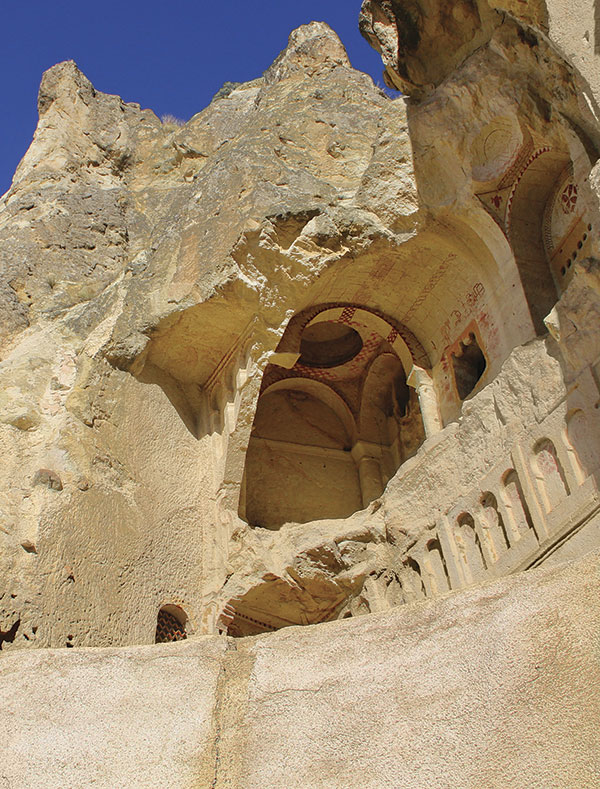 [Cappadocia with Sky Photo—Pixabay]
". . . A BODY might as well live without a soul, as me without you, Basil, beloved servant of Christ," mourned Gregory of Nazianzus (329–389) in an epitaph for his friend Basil the Great (330–379). Normally a poet of gifted eloquence, Gregory was at a loss for words, wavering between commemoration and despondency. Their friendship, made in young adulthood, had lasted over six eventful decades; in it we see shared joys, raw honesty, offense, compassion, encouragement, betrayal, loyal love, and heartbreaking loss.
Cappadocian companions
Gregory and Basil were part of a wider circle of friends now commonly referred to as "the Cappadocians." This circle came together in the region of Cappadocia (in modern-day central Turkey) during the mid-to-late fourth century, consisting of siblings Basil and Gregory of Nyssa (c. 335–c. 395), their older sister Macrina (c. 330–379), their cousin Amphilochius (c. 339–c. 400), and Basil's schoolmate Gregory of Nazianzus.
We typically remember the Cappadocians for their contributions to theology; their expositions regarding the nature of Christ and the role and person of the Holy Spirit continue to inform current Trinitarian understanding. Yet their story and their influence spread further. Living in an era of easily provoked partisan conflicts and fragile political and ecclesial relationships, the Cappadocians had to navigate theological disagreements that morphed quickly into actual antagonism.
Though the Great Persecution by the Roman Empire had ended half a century prior, serious challenges remained for local churches and their leaders. In such a setting, true friendships were a lifeline, and friendship bolstered the various ministries of the Cappadocians.
For example, there is the story of Basil and Macrina. Basil received the best education available during his day, even spending time in highly regarded Athens. His ambition to become a teacher of rhetoric would have earned him one of the highest salaries achievable at the time. However, at age 26 he abandoned his grandiose plans and choose a lifestyle of simplicity that continued for the rest of his life. What caused such drastic change? A transformation of heart and vision, instigated by his sister.
She voiced truth in loving confrontation: Basil was wasting his life upon transitory things. His ambitions would always be replaced by further ambitions, and the wisdom he thought he had accrued was ephemeral at best.
Basil listened. He was baptized and rose in service to the local church and surrounding community. A little over a decade later, others recognized his gift of wisdom: he was appointed as a bishop and entered fully into this life of pastoral ministry. His worship-oriented theological writings about the Holy Spirit—impacting believers to this very day—might never have been penned had Macrina not courageously challenged her brother and friend.
Truthful encouragement
Though separated by nearly 200 miles, cousins Amphilochius and Basil exchanged numerous letters over the decades. In these letters they provided a steady stream of encouragement for each other, sharing reassurance, joviality, vulnerable honesty, hard questions, and even exasperation. Basil sent one such letter early in their friendship, when Amphilochius had just been ordained and was apparently experiencing significant self-doubt. Basil exhorted:
He who has ensnared you with the inescapable nets of His grace . . . has brought you now into the midst of Pisidia. . . . Remain strong, and do before the people whom the Lord most high has entrusted to your right hand. Like a helmsman who has assumed the command of a ship, stand boldly. . . . For Christ has sent you forth.
The letters are not always serious (in one Basil jests self-deprecatingly about having little left of his teeth, and in another he calls an opponent a "fat sea monster"), but they reveal honest reflection. It is evident that their friendship provided an opportunity to talk things over with a trustworthy confidant—a lifeline in the middle of an antagonistic and shifting social landscape.
Macrina, too, was an encourager. Though she was known for her discernment, her formal education and opportunities to travel were limited compared to those of her male friends and relatives. Her ministry became one of service and discipleship within her local community. She possessed an unfailing enthusiasm for prayer, sacrificial generosity, and loving commitment on behalf of others, and even convinced her mother to transform their family estate into a religious community. Macrina worked to free slaves, care for the homeless, find parents for abandoned children, and assist those impacted by natural disasters (such as a severe drought in 369).
Her other brother, Gregory of Nyssa, occupied a different station. As a bishop of immense public renown, he found himself in the political crosshairs of a Roman emperor. In a rapid series of chaotic political events, Gregory was dismissed from his position and became distraught to the point of inaction. Only Macrina's encouragement reminded him that his abilities and influence were gifts of God. God had not abandoned him. Her reproof would echo through the remainder of his life: "Do you not see the grace of God in it all?"
When Macrina died two years after Gregory's trial, Gregory penned two works highlighting his sister's life and legacy. By turning him back to Christ on more than one occasion, her friendship had saved him from despair. Now his writings ensured that the story of Macrina's life—her devotion to Scripture, faithful wisdom, truthful speech, and resolute service—would impact countless others.
A friendship can falter and still forgive
As in all relationships with contrasting personalities, however, friction and conflict affected the friendships of the Cappadocians. Basil and Gregory of Nazianzus's differences appear to have been the starkest among them. A man of conviction, resolve, and tendency to haste, Basil was both brilliant and intimidating. Gregory's sensitive, patient, and introverted tendencies granted him great insight, yet often left him vacillating. The former was drawn to rhetorical performance and the public sphere; the latter, poetry and speculation.
Though the two bound their lives in friendship over eventful decades, Basil's personality was such that, in historian Philip Rousseau's words, he was "a man dependent at all times on the affection of others, deeply hurt when they failed to match his expectations and demands, and frequently unaware of the pain he inflicted." More than once he harmed his friendships in this way, including his relationship with Gregory.
The details of the specific events are somewhat unclear. As a respected bishop, Basil often stood in the spotlight, defending orthodox Christianity against a slew of heretical teachers. To gain assistance he plotted to place Gregory of Nazianzus as a bishop—finding for him a region more strategic for Basil's line of defense than it was a safe place for Gregory to minister. Basil summoned his friend not with a straightforward request but by pretending a grave illness. On his panicked journey to Basil, Gregory learned of the lie. He did not complete the journey and began the first of many letters of reproof.
"Do you not know me, or yourself?," one letter from Gregory to Basil reads. At another point he wrote, "As for me, I have gained one thing from your friendship: I shall not trust friends." Yet in time Gregory forgave, mercifully remembering Basil's primary motive—to defend the truth of orthodox Christianity. Basil could not engage in this battle alone; he needed a network of friends and truth-speaking leaders in surrounding communities.
Ultimately Gregory was convinced (though still somewhat coerced) and took on the position of bishop. He was a skilled preacher, but his initial reaction to his new call proved true to the end. His gifts lay primarily in spiritual direction and writing, not public leadership. As far as we know, he never enjoyed his episcopal position, and frustrations surrounding the situation again temporarily damaged his friendship with Basil.
Slowly and with caution, the two reconnected through letters. Shared prayer requests turned into fond promises for visits. Even Basil's tendency to "insensitive ineptitude" (as Rousseau so aptly put it) could not obliterate such a long-standing Christian friendship, but their reconciliation only became less guarded over time and was not restored without effort.
Anchored in the gospel
In every story about the Cappadocians and in their own writings, a consistent theme remains evident: throughout their long friendships, they invited one another to the closest possible investigation and incarnation of Scripture. They saw the gospel in every passage of the biblical text, and they were convinced that to be baptized meant to undertake a new life of relationship with the Father through Christ and with the Spirit. Their friendships grew out of their living worship of the God whose own existence is in perfect community.
As Gregory of Nazianzus would later reminisce about their community, "The one Spirit was animating several people . . . placing our words in the service of the One Wise Word." Like their lives the friendships among the Cappadocians were not always easy, yet their mutual desire to glorify God held them together.
This vision sustained them through their varied experiences, and it allowed their friendships to be courageously honest, forgiving, compassionate, and seasoned. Ultimately it showed the transforming work of the Triune God. The Cappadocians would, I think, have it no other way. C H
By Megan DeVore
[Christian History originally published this article in Christian History Issue #132 in 2019]
Megan DeVore is associate professor of church history and early Christian studies at Colorado Christian University.
Next articles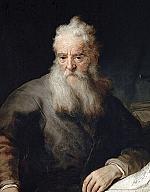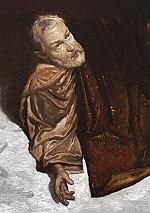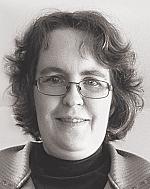 Show more
Subscribe to magazine
Subscription to Christian History magazine is on a donation basis
Subscribe
Support us
Christian History Institute (CHI) is a non-profit Pennsylvania corporation founded in 1982. Your donations support the continuation of this ministry
Donate