City of Man: Letters to the editor
Global education
Thanks again for #139. Even Augustine would rejoice.—Melvin J. Loewen, Goshen, IN
Dr. Loewen sent us information on the Universite Protestante au Congo, which fits the mission of the schools discussed in #139. Check them out at upc.ac.cd/.
I am plowing through #139 front to back. And it struck me: the history of impactful United States Christian institutions of higher education stopped—at the Mason-Dixon line. There are evangelical believers down here (that is a joke).—David Searcey, San Antonio, TX
We did cover Baylor (TX) and Berea (KY), but it was difficult choosing and we may look at others in a later issue.
Putting faces to the names
Thank you for such a great job on issue #139—I really enjoyed it . . . one of the best so far. Would you consider adding pictures of the authors; this will enhance the enjoyment of their writings. . . . [it] gives a visual consciousness and makes these articles come alive in the memory.—Michael Carlascio, Sault Ste Marie, ON
CH has never published headshots, since our "stable" of writers changes from issue to issue—but we began publishing when far fewer academics got headshots taken as a matter of course. We will definitely consider the suggestion.
Honey, who shrunk the font?
Issue #139 was so good I read it in one sitting. Thank you for maintaining your publication's superlative publishing standards. I am a retired book publisher whose 70-year-old eyes have logged thousands of tomes. I'd like to remind you that there is a certain point where reducing type size, although it "solves" problems like fitting more text on a page, may create problems with your aged readers.—Craig F. Barth, Cochiti Lake, NM
We actually haven't shrunk our font, but we share your concern. We are experimenting with minor design updates to make the magazine more readable. #140 was the first to have an updated font for titles and captions.
Corrections
CH has three corrections to make from our recent issue #140 on C. S. Lewis. First, Albert Lewis's birthdate was misidentified as 1963 instead of 1863 on p. 15. Second, the building on p. 20, identified by the Wade Center as Dundela in their image credit, was misidentified by us as Little Lea in the caption. Finally, Walter Hooper was identified as Lewis's literary executor on p. 29. Lewis's legal literary executors were Owen Barfield and Cecil Harwood. They later appointed Hooper a literary trustee along with them. After Barfield's death Hooper was one of the trustees of his estate as well.
Meet the staff: Michelle Curtis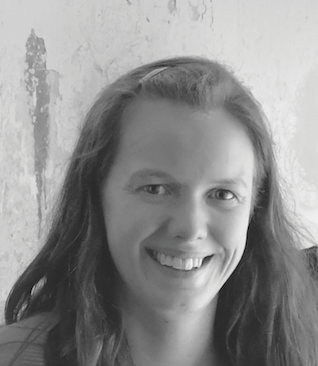 [Above: Michelle Curtis, Dart Johnson photography]
How long have you been at CHI and what is your role?
I've been in and around the CHI offices since the time I could hold a crayon (occupying the role of artist-in-residence for grandfather Ken Curtis's office). I started with CHI formally during summers in college about 10 years ago, and have been contributing part-time ever since as an editorial assistant. I work with words and ideas in any stage from "hey, what if we did this?" to "italicize CH and then you can send it to the printer."
What is your favorite part of the job?
My first favorite part of my work is learning. I learn something new from every article I edit, and after many years of schooling, I'm always astounded when I can get paid to learn. My second favorite part is the satisfaction of making things better in proofreading. Knowing the rules about en-dashes and em-dashes and putting commas in their proper places is strangely fulfilling. My other job as a pastor is also deeply fulfilling, but never quite as clear-cut as the rules of punctuation.
What do you most wish readers knew?
I wish readers knew how much care goes into each visual detail. It was not until I met Doug Johnson, our art director, in person that I learned that the left and right margin design for each issue is unique. Once I noticed it was obvious to me how much thought went into making the margins subtly complement the issue's topic—and I now look forward to seeing what he's come up with for each new issue.
What do you do in your spare time?
I enjoy just about any hobby that friends will do with me including board games, long walks, hiking, knitting, gardening, cooking, and hosting friends and neighbors for dinner with my husband, Jacob. CH
By Our readers and the editors
[Christian History originally published this article in Christian History Issue #141 in 2021]
Next articles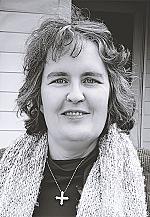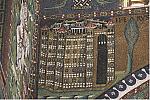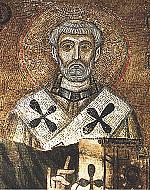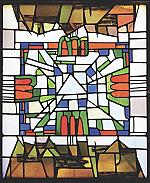 Show more
Subscribe to magazine
Subscription to Christian History magazine is on a donation basis
Subscribe
Support us
Christian History Institute (CHI) is a non-profit Pennsylvania corporation founded in 1982. Your donations support the continuation of this ministry
Donate