"Seek the welfare of the city"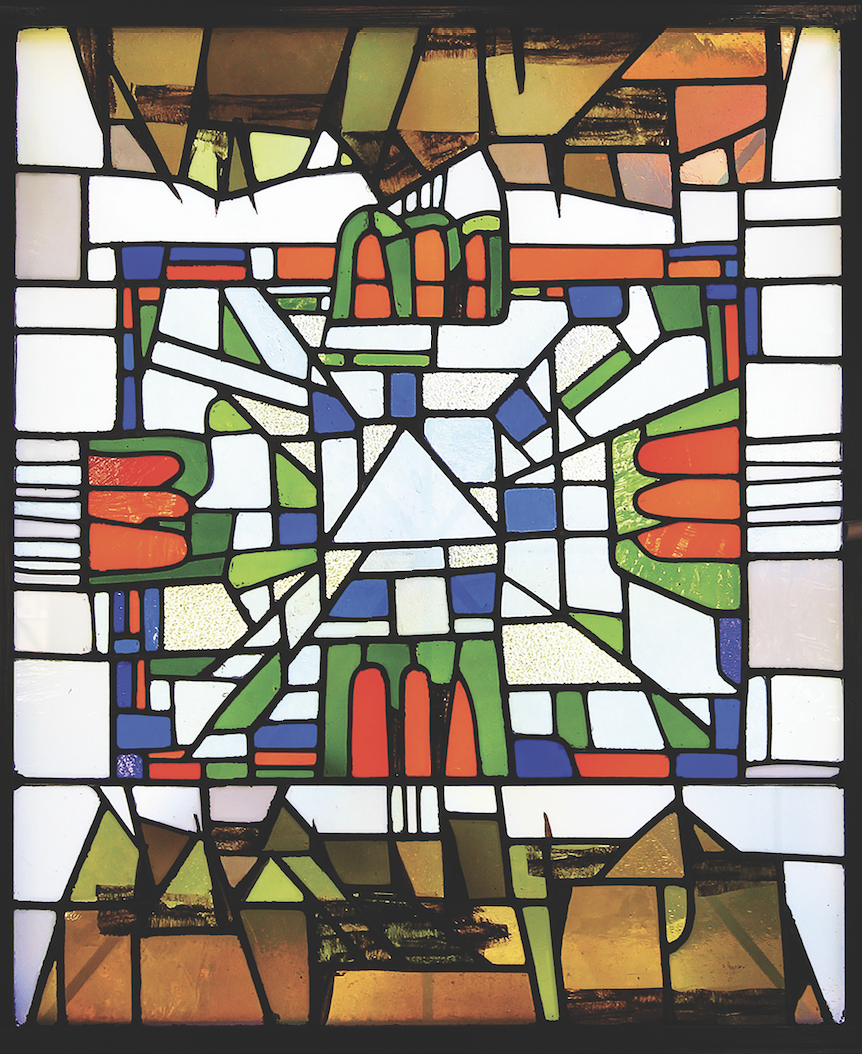 [Above: The heavenly Jerusalem—Tanja Kraus, Rosenrot Photography, Neunburg vorm Wald / [CC-By-4.0] Wikimedia]
Thus says the Lord of hosts, the God of Israel, to all the exiles whom I have sent into exile from Jerusalem to Babylon: "Build houses and live in them; plant gardens and eat what they produce. Take wives and have sons and daughters; take wives for your sons, and give your daughters in marriage, that they may bear sons and daughters; multiply there, and do not decrease. But seek the welfare of the city where I have sent you into exile, and pray to the Lord on its behalf, for in its welfare you will find your welfare." (Jeremiah 29:4–7)
In the first year of King Cyrus of Persia, in order that the word of the Lord by the mouth of Jeremiah might be accomplished, the Lord stirred up the spirit of King Cyrus of Persia so that he sent a herald throughout all his kingdom, and also in a written edict declared: "Thus says King Cyrus of Persia: The Lord, the God of heaven, has given me all the kingdoms of the earth, and he has charged me to build him a house at Jerusalem in Judah." (Ezra 1:1–2)
Then I said to them, "You see the trouble we are in, how Jerusalem lies in ruins with its gates burned. Come, let us rebuild the wall of Jerusalem, so that we may no longer suffer disgrace." I told them that the hand of my God had been gracious upon me, and also the words that the king had spoken to me. Then they said, "Let us start building!" So they committed themselves to the common good. (Nehemiah 2:17–18)
When it goes well with the righteous, the city rejoices. (Proverbs 11:10a)
Shadrach, Meshach, and Abednego answered the king, "O Nebuchadnezzar, we have no need to present a defense to you in this matter. If our God whom we serve is able to deliver us from the furnace of blazing fire and out of your hand, O king, let him deliver us. But if not, be it known to you, O king, that we will not serve your gods and we will not worship the golden statue that you have set up." (Daniel 3:16–18)
[Jesus said,] "Show me the coin used for the tax." And they brought him a denarius. Then he said to them, "Whose head is this, and whose title?" They answered, "The emperor's." Then he said to them, "Give therefore to the emperor the things that are the emperor's, and to God the things that are God's." (Matthew 22:19–21)
Let every person be subject to the governing authorities; for there is no authority except from God, and those authorities that exist have been instituted by God. Therefore whoever resists authority resists what God has appointed, and those who resist will incur judgment. For rulers are not a terror to good conduct, but to bad. Do you wish to have no fear of the authority? Then do what is good, and you will receive its approval; for it is God's servant for your good. But if you do what is wrong, you should be afraid, for the authority does not bear the sword in vain! It is the servant of God to execute wrath on the wrongdoer.
Therefore one must be subject, not only because of wrath but also because of conscience. For the same reason you also pay taxes, for the authorities are God's servants, busy with this very thing. Pay to all what is due them—taxes to whom taxes are due, revenue to whom revenue is due, respect to whom respect is due, honor to whom honor is due. (Romans 13:1–7)
For our struggle is not against enemies of blood and flesh, but against the rulers, against the authorities, against the cosmic powers of this present darkness, against the spiritual forces of evil in the heavenly places. (Ephesians 6:12)
Then I saw a new heaven and a new earth; for the first heaven and the first earth had passed away, and the sea was no more. And I saw the holy city, the new Jerusalem, coming down out of heaven from God, prepared as a bride adorned for her husband. (Revelation 21:1–2)
By The Bible
[Christian History originally published this article in Christian History Issue #141 in 2021]
Scripture quotations are from New Revised Standard Version Bible, copyright © 1989 National Council of the Churches of Christ in the United States of America. Used by permission. All rights reserved worldwide.
Next articles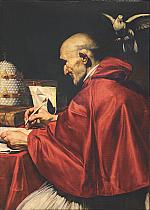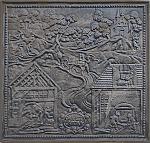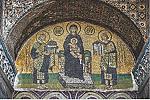 Serving your neighbor
Luther's theology of the common order of Christian love gave life to civil society
Jordan J. Ballor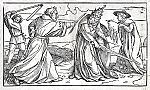 Show more
Subscribe to magazine
Subscription to Christian History magazine is on a donation basis
Subscribe
Support us
Christian History Institute (CHI) is a non-profit Pennsylvania corporation founded in 1982. Your donations support the continuation of this ministry
Donate