Editor's note: Medieval revivals
What does a revival look like? The Christian History (CH) team was actually thinking about this question long before the entire country began asking it in earnest in February 2023, when a religious outpouring that many called a revival occurred on the campus of Asbury University in Wilmore, Kentucky. (As an alumna of Asbury Theological Seminary, which is across the street, I found it strange to see places I'd visited all my life suddenly appearing on CNN!)
A few months before worship in Wilmore caught everyone's attention, we had already concluded it would be interesting to do a multi-issue series on revivals in Christian history. Past issues have covered various revivals over the years, such as the Wesleys and the Evangelical Revival, the Great Awakenings in the United States, and twentieth-century renewal—I even wrote an unconsciously prophetic sidebar for our issue #139 about why so many revivals have occurred on college campuses—but not as part of a unified narrative.
And so this issue is the first in a three-part series that will look at the big picture of renewal in church history. But it doesn't start where you might expect. We talked for some time in our planning meetings about the marks of a revival, and here are the main four we came up with:
· Popular (widespread)
· Transformative (asking for conversion)
· Institutionally unsatisfied and critical (institution-questioning, reforming, institution-renewing)
· Devotional (emotionally charged)
A medieval awakening
While we're most used to thinking about movements from the eighteenth century onward in those terms, there's no reason not to go back further. From very early on, Christians sought renewal. They did so by looking back to study early church models and forward to imagine a church and society transformed by a reinvigorated faith and a reinvigorated people. When we remove the unspoken assumption that revivals could only happen after the Reformation and look at our four marks as criteria for identifying as revivals renewal movements before 1500, we discover quite a few that fit the bill.
So, in this issue, we briefly look at Christianity's first thousand years and then take a more in-depth look at revival in the high and late Middle Ages. If you've read the issues of CH that I've edited over the past 11 years about the Protestant Reformation (#115, #118, #120, #122, #131), as well as our issue on vocation (#110), you'll remember that I think the Reformation is best viewed as the culmination of centuries of demands for reform—and indeed, that's where you'll find it in this issue, at the end. It serves as a springboard to help us think about revivals more familiar to us in upcoming issues.
I won't be editing those installments. This is my last issue as managing editor of CH (although not my last editor's note—you will hear from me one more time in #150). It is my forty-sixth issue as editor (plus two devotional guides) over 11 years, and I've thoroughly enjoyed and been transformed by every topic, era, and biography as I've explored them with you.
I plan to continue to write for CH—as I've done since 2003, long before I became editor—and to be around in an advisory capacity, but I am handing over the reins to Kaylena Radcliff, who will be an excellent guide along the paths of the church's past. As you walk down those paths, I hope you'll remember to look for revival and renewal where you might least expect it and prepare to be transformed. CH
By Jennifer Woodruff Tait
[Christian History originally published this article in Christian History Issue #149 in 2023]
Jennifer Woodruff Tait is Managing editor of Christian History
Next articles
Always reviving
The Christian movement has gone through continual cycles of revival and renewal
Jennifer Woodruff Tait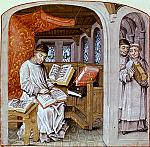 "Mighty acts"
Thoughts to consider when encountering revival
Jason E. Vickers and Thomas H. McCall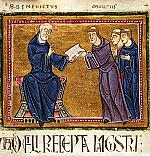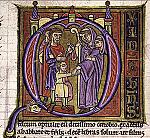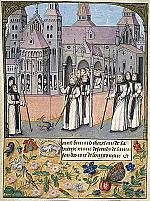 Show more
Subscribe to magazine
Subscription to Christian History magazine is on a donation basis
Subscribe
Support us
Christian History Institute (CHI) is a non-profit Pennsylvania corporation founded in 1982. Your donations support the continuation of this ministry
Donate