Recommended resources: Christ and culture in Russia

Books
A comprehensive introduction to Orthodoxy in Russia for the general reader is Scott Kenworthy and Alexander Agadjanian, Understanding World Christianity: Russia (2021); other surveys include Dimitry Pospielovsky, Orthodox Church in the History of Russia (1998); Thomas Bremer, Cross and Kremlin (2013); and The Oxford Handbook of Russian Religious Thought edited by Caryl Emerson, George Pattison, and Randall A. Poole (2020).
Learn more about the church in imperial Russia (and before) in Nadieszda Kizenko, A Prodigal Saint (2000); Valerie Kivelson and Robert Green, eds., Orthodox Russia (2003); Vera Shevzov, Russian Orthodoxy on the Eve of Revolution (2004); Stella Rock, Popular Religion in Russia: "Double Belief" and the Making of an Academic Myth (2007); Mark Steinberg and Heather Coleman, eds., Sacred Stories (2007); Scott Kenworthy, The Heart of Russia (2010); and Randall Poole and Paul Werth, eds., Religious Freedom in Modern Russia (2018).
Understand faith during the Soviet period through William Husband, Godless Communists (2000); Edward Roslof, Red Priests (2002); Felix Corley, Religion in the Soviet Union (1996); Nathaniel Davis, A Long Walk to Church (2003); Catherine Wanner, ed., State Secularism and Lived Religion in Russia and Ukraine (2012); and Wallace Daniel, Women of the Catacombs (2021).
Begin looking at liturgy and spirituality in G. P. Fedotov, ed., The Way of a Pilgrim and Other Classics of Russian Spirituality (2003); Heather Coleman, ed., Orthodox Christianity in Imperial Russia: A Source Book on Lived Religion (2014); and Nadieszda Kizenko, Good for the Souls: A History of Confession in the Russian Empire (2021). Two classics by famous theologians from this issue are Alexander Schmemann, For the Life of the World: Sacraments and Orthodoxy (1970) and John Meyendorff, St. Gregory Palamas and Orthodox Spirituality (1974). For Russian Bible translations, look at Stephen Batalden, Russian Bible Wars (2013).
The literature on Russian literature is vast, but you can start with Caryl Emerson, The Cambridge Introduction to Russian Literature (2003); Andrei Sinyavsky (translated by Joanne Turnbull and Nikolai Formozov), Ivan the Fool: Russian Folk Belief, a Cultural History (2007); Rowan Williams, Dostoevsky (2008); and Paul Contino, Dostoevsky's Incarnational Realism (2020).
Introduction to some Russian emigre theologians are found in Nicolas Zernov, The Russian Religious Renaissance of the Twentieth Century (1963); Paul Valliere, Modern Russian Theology: Bukharev, Soloviev, Bulgakov (2000); and Paul Gavrilyuk, Georges Florovsky and the Russian Religious Renaissance (2014).
Much has been written about rebuilding Orthodoxy in Russia since the Soviet Union fell. Begin with Alexander Agadjanian, Turns of Faith, Search for Meaning (2014); Geraldine Fagan, Believing in Russia: Religious Policy after Communism (2014); Svetlana Alexievich, Secondhand Time (2016); John Burgess, Holy Rus': The Rebirth of Orthodoxy in the New Russia (2017); and Hanna Stähle, Russian Church in the Digital Era (2021).
Finally, biographies of several people in the Gallery not mentioned earlier include Sergei Hackel, Pearl of Great Price: The Life of Mother Maria Skobtsova (1982); Jane Swan (edited by Scott Kenworthy, who is at work on a new biography of Tikhon), Chosen for His People: A Biography of Patriarch Tikhon (2015); and Wallace Daniel, Russia's Uncommon Prophet: Father Aleksandr Men and His Times (2016).
Christian History issues
Read these past issues on our website—some are still available for purchase:
#18 The Millennium of "Russian" Christianity
#54 Eastern Orthodoxy: Then and Now
#109 Eyewitnesses to the Modern Age of Persecution
Videos from Vision Video
Videos on this issue's topic include Christian Catalyst Collection: Alexander Solzhenitsyn, The History of Orthodox Christianity, A Light in the Darkness, and The Printing.
Websites
You can find some primary sources relating to this topic at the Internet Sourcebook for Byzantium and the Internet Modern Sourcebook (under Nineteenth-Century Russia, Russian Revolution, and Post-War Eastern Europe). Many academic libraries have guides to sources on Orthodoxy in Russia; find one particularly extensive guide at Christopher Newport University. View online exhibits and other info at the Russian History Museum.
The Russian Orthodox Church (Moscow Patriarchate), the Russian Orthodox Church Outside of Russia, the Ukrainian Orthodox Church of the USA, the Orthodox Church of Ukraine, and the Ukrainian Orthodox Church (until May 2022 under the jurisdiction of the ROC-MP) all have official websites. (The first three have English versions; for the rest, you'll have to use Google Translate.) The Orthodox Church in America, while multi-ethnic today, had its origins in Russian missions in Alaska. Its website has many helpful resources about Orthodox belief and worship. Some popular websites with Orthodox devotional and historical resources include OrthodoxHistory.org, Pravmir.com, and Orthodox Christian.
Read more about Leo Tolstoy at the Tolstoy Commons and Fyodor Dostoevsky at The International & North American Dostoevsky Societies, and see the current work of St. Vladimir's Orthodox Theological Seminary and St. Sergius Orthodox Theological Institute at their websites. The Orthodox Studies Center at Fordham University sponsors the news and opinion site Public Orthodoxy.
You can read more about the work of the Artos Fellowship at its website and about Russia Cristiana at its site. RBR (Religious Books in Russian) publishes The Gifts and other works. The Orthodox Arts Journal has many images and theological resources about Orthodox art. CH
By the editors
[Christian History originally published this article in Christian History Issue #146 in 2023]
Next articles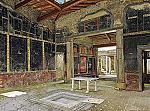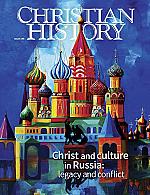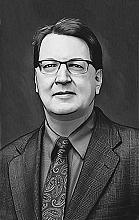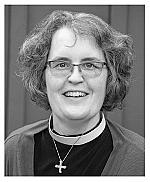 Show more
Subscribe to magazine
Subscription to Christian History magazine is on a donation basis
Subscribe
Support us
Christian History Institute (CHI) is a non-profit Pennsylvania corporation founded in 1982. Your donations support the continuation of this ministry
Donate