Christian history in images: recommended resources

Books
While most of our issues zero in on resources pertaining to a specific topic or person or era, in this issue we have the whole two millennia of Christian history to consider. Therefore, we've decided to share some useful resources for getting an overview of the sweep of the church's history. A reminder—consult the Recommended Resources of any of our past 143 issues to dig deeper!
For short survey texts, you can start with our own managing editor Jennifer Woodruff Tait's short Christian History in Seven Sentences (2021); you might want to pair it with Nathan Feldmeth, Pocket Dictionary of Church History (2009).
Longer surveys include Dale Irvin and Scott Sunquist, History of the World Christian Movement in two volumes (2001, 2012); David and Bradley Nystrom, The History of Christianity (2003); Stephen Tomkins, A Short History of Christianity (2005); Barbara MacHaffie, Her Story (2006); CHI's own Ken Curtis and Dan Graves, This Day in Christian History (2005), Great Women in Christian History (2007), and In Context (2012); Philip Jenkins, The Lost History of Christianity (2008); Diarmaid MacCulloch, A History of Christianity (2009); Mark Noll, Turning Points, 3rd ed. (2012); Justo González, The Story of Christianity in two volumes (2014); and Bruce Shelley, Church History in Plain Language, 5th ed. (2021).
Read more about Christianity through images in George Ferguson, Signs and Symbols in Christian Art (1961); Beth Williamson, Christian Art: A Very Short Introduction (2004); Helen De Borchgrave, A Journey into Christian Art (2011); and Jonathan Anderson and William Dyrness, Modern Art and the Life of a Culture (2016).
It's also worth spending a little time thinking about how to read and explore history responsibly as you embark on a study of church history. One book that will help comes from CHI's own Chris Armstrong: Patron Saints for Postmoderns (2009). Others are Robert Rea, Why Church History Matters (2014); and Robert Tracy McKenzie, A Little Book for New Historians (2019).
Christian History issues
While we're tempted to say "all of them," three past issues in particular address questions of how we read and write church history and what events stand out when you take a 2,000-year view: #28, 100 Most Important Events in Church History (which formed the initial basis for the list of events underlying this issue); #43, How We Got Our Bible; and #72, How We Got Our History (which was our twentieth-
anniversary issue).
Websites
You can read primary source texts from throughout church history at the Christian Classics Ethereal Library, the Post-Reformation Digital Library, the Theological Commons at Princeton, the somewhat quirky Internet Sacred Text Archive, and the many sourcebooks at the Internet Sourcebook Project (a secular site, but one with church-history-related documents). A wealth of images from church history are available at the Atla Digital Library.
Consult individual CH issues for websites focusing on specific people, movements, or eras. Also, Christianity Today developed a Christian history website while it was publishing CH, and it contains some resources not available on our site.
General websites that will direct you to secondary sources include the Bibliographies for Theology created by William Harmless and housed at the Journal of Religion and Society, the Open Access Digital Theological Library, and the Atla Christianity Web Guide (which has a strong global focus). Many universities and seminaries have religious studies web guides that include church history resources—a particularly old and thorough one is the Religious Studies Web Guide of the University of Calgary, but there are many more.
You may not realize it, but our website has—in addition to all 144 issues of Christian History—study modules for each era of Christian history, our "This Day in Christian History" feature, 365 days of famous Christian devotional quotes, timelines, links to our Torchlighters and Captive Faith websites and to Vision Video, and more.
Videos from Vision Video
Survey videos on church history include the History of Christianity series and the History of Christian Worship series. Also check out the Pioneers of the Spirit series and the Torchlighters series for kids, both of which focus on a number of great Christians from different eras. These videos can be viewed at Redeem TV. CH
By the authors and editors
[Christian History originally published this article in Christian History Issue #144 in 2022]
Next articles
Favorite Christian History issues
We asked past and current team members of CH and other friends of the magazine to share their favorite issues with us and, if they wished, to tell us why.
friends and team members of Christian History magazine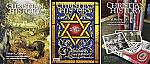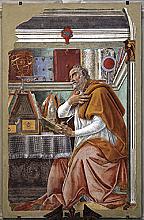 Erasmus: Did you know?
What Erasmus thought about preaching, proverbs, shopping, and Martin Luther
the editors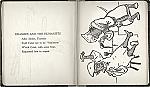 Show more
Subscribe to magazine
Subscription to Christian History magazine is on a donation basis
Subscribe
Support us
Christian History Institute (CHI) is a non-profit Pennsylvania corporation founded in 1982. Your donations support the continuation of this ministry
Donate