FLIEDNER'S VISION PROSPERED KAISERWERTH SPIRITUALLY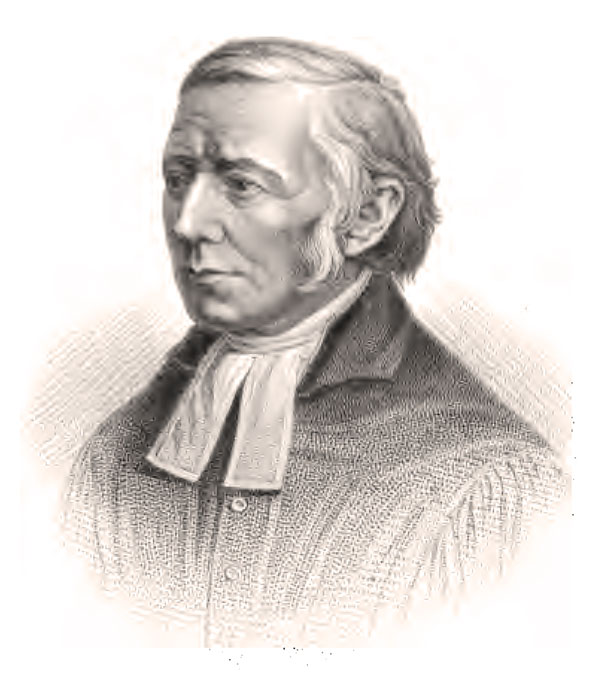 [Fliedner.]
IN 1821 Lutheran officials appointed twenty-two year old Theodore Fliedner, fresh out of seminary, to Kaiserwerth (now in Düsseldorf) to tend a small Protestant congregation in a largely Roman Catholic village. A few weeks later, the town's main industry failed, throwing most of Fliedner's church members out of work. He was offered another position, but the tender-hearted Fliedner did not feel it right to abandon his now unemployed people. Instead he undertook a tour of German provinces, the Netherlands, and England to raise funds to keep his church open.
During the tour, he learned of the work of deaconesses recently revived by Moravians. More importantly for the immediate future, in England he learned of Elizabeth Fry's prison work.
Fliedner's tender conscience was apparent in many diary entries. On 3 February 1822 he wrote:
My soul was not filled with a sense of our need of help and comfort, nor of the greatness of our human misery; and therefore it was not filled with compassion for my hearers, though my text was those compassionate words of Jesus, in Matt xi. 28. [In this passage of Scripture Jesus calls all who labor and are heavily burdened to come to him.]
However, he did have compassion. His first work outside his own needy congregation was among prisoners. German prisons were in a bad state. Every second Sunday, rain or shine, he walked six miles to Düsseldorf to preach to its prisoners. He recorded statistics about those who were incarcerated. In 1826 he created the Rhenish-Westphalian Prison Society for prison reform. His statistics interested the Prussian government which eventually appointed chaplains for the nation's entire prison system.
Fliedner was especially aware that women needed a way out of crime. The prison society agreed, but could not agree on action. Meanwhile, he sought a woman to act as matron to the women's wards. Frederica Munster said she would take the job if her parents would allow (she had been helping rear her brothers and sisters). Her parents refused. Fliedner requested her hand in marriage and she became his wife and the mother of ten children, only three of whom survived her.
Frederica urged Fliedner to open a home for discharged women prisoners. He agreed, arranging to rent an old parsonage for the purpose, but it was not immediately available. Meanwhile, on this day 17 September 1833, Minnie, a discharged prisoner walked several miles to Kaiserwerth to plead for a place to stay. A small summer garden house was the only available space and Fliedner put her in it. Catherine Göbel of Braunfels undertook the task of "mothering" the ex-prisoner. Catherine's friends had not wanted her to leave Braunfels, and when she became quite ill reckoned it was vindication of their position. However, Catherine soon recovered under the challenge of action. By 1867, over five hundred female ex-prisoners had passed through Kaiserwerth, many becoming Christians and finding useful roles in society.
The work with women prisoners was only the beginning of Fliedner's many projects at Kaiserwerth, almost all supported by voluntary contributions. These included schools for neglected children and a deaconess nursing work that quickly spread worldwide.