All life has its roots in me
AS WISDOM is personified in Proverbs 8, so Hildegard personified the fire of God's Spirit in this excerpt from her Book of Divine Works.
I, the highest and fiery power, have kindled every spark of life, and I emit nothing that is deadly. I decide on all reality. With my lofty wings I fly above the globe: With wisdom I have rightly put the universe in order. I, the fiery life of divine essence, am aflame beyond the beauty of the meadows, I gleam in the waters, and I burn in the sun, moon, and stars. … I awaken everything to life. The air lives by turning green and being in bloom. The waters flow as if they were alive. The sun lives in its light. …
Order Christian History #119: The Wonder of Creation in print.
Subscribe now to get future print issues in your mailbox (donation requested but not required).
And thus I remain hidden in every kind of reality as a fiery power. Everything burns because of me in such a way as our breath constantly moves us, like the wind-tossed flame in a fire. All of this lives in its essence, and there is no death in it. For I am life. I am also Reason, which bears within itself the breath of the resounding Word, through which the whole of creation is made. I breathe life into everything. … For I am life.
I am life, whole and entire—not struck from stones, not blooming out of twigs, not rooted in a man's power to beget children. Rather all life has its roots in me. Reason is the root, the resounding Word blooms out of it.
This article is from Christian History magazine #119 The Wonder of Creation. Read it in context here!
By Hildegard of Bingen
[Christian History originally published this article in Christian History Issue #119 in 2016]
Hildegard was a Benedictine abbess and naturalist.
Next articles
Creation Care, Did you know?
Christians have praised the display of God's presence in the natural world since the beginning of the church
the editors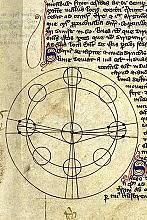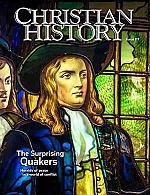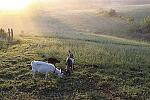 Show more
Subscribe to magazine
Subscription to Christian History magazine is on a donation basis
Subscribe
Support us
Christian History Institute (CHI) is a non-profit Pennsylvania corporation founded in 1982. Your donations support the continuation of this ministry
Donate