"Savior Like A Shepherd Lead Us" Was Thrupp's Most Famous Hymn
WRITING ONLY for the glory of God, many have refused to claim authorship for works that have influenced thousands of other Christians. Such is the case with the works of Dorothy Ann Thrupp. Reluctant to take credit for the hymns she wrote, Thrupp often refrained from signing them or signed only with pseudonyms. In fact, one favorite hymn usually attributed to Thrupp many not have been written by her at all:
Savior, like a shepherd lead us,
Much we need thy tender care
In thy pleasant pastures feed us
For our use thy folds prepare
Blessed Jesus, blessed Jesus
Thou hast bought us, thine we are.
Thrupp was born at Paddington Green, London on this day, 20 June 1799, the daughter of Joseph Thrupp. She died in London two weeks before Christmas in 1847. Because of Thrupp's reluctance to share information about herself, little else is known about her, except for what she left in her many hymns and the around-the-year devotional she edited called Thoughts for the Day. Like more modern devotionals, it offered a Scripture and a meditation for each day. She followed each meditation with a few relevant lines from some hymn.
"Savior, Like a Shepherd" appeared in Hymns for the Young, which she edited in 1836. However, in The Children's Friend a few years later, it was attributed to Henry Francis Lyte. Since it does not appear among his other papers, some hymnologists doubt he wrote it and continue to assign it to Thrupp. In 1856, William Bradbury composed the tune to which the hymn is usually sung.
—Dan Graves
----- ------ ------
For more on the use of hymns, watch A History of Christian Worship: Part 4, The Music.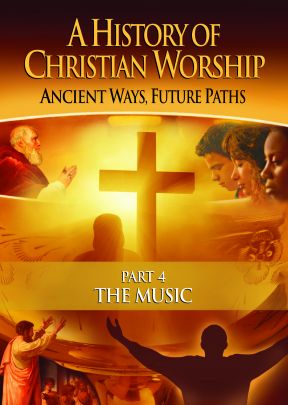 And read Christian History #31, Golden age of hymns