After a lifetime of work along the Danube, Rupert Died at Easter
EVEN AS A YOUNG MAN, growing up in Gaul (the ancient name for France), Rupert strove for holiness. He lived an austere and charitable life and demonstrated an ability to heal the sick. Church authorities took note and appointed him bishop of Worms. The inhabitants of Worms, however, beat him and drove him away.
For two years he lived privately until Duke Theodon of Bavaria heard of his reputation for holiness and invited him to preach in his territory. Rupert went to Ratisbon, where he converted Theodon, many of his nobles, and the common people. He moved on to Lorsch with similar success. He brought other monks with him, and soon they were busy baptizing the Bavarians and converts from surrounding areas. His labors extended along the Danube and many churches and monasteries in the region trace their roots back to him.
Struck by the beauty of the region around the ruined Roman city of Juvavia, Rupert asked Theodon for land there. It became his base of operations. Rupert renamed it Salzburg and became its first bishop. Among his actions was to establish a Benedictine abbey. He brought in his sister (possibly niece) Erentrude to serve as abbess over a female convent. He also promoted local salt mines, restoring prosperity to the area.
Years later, aware that he was about to die, Rupert informed Erentrude, who pleaded with the Lord to take her, too. Rupert, however, rebuked this sentiment. He celebrated mass one last time, most likely on this day, 27 March 718, an Easter Sunday. An old manuscript reports, "When the Divine Liturgy was over, he prostrated himself and prayed to Christ his Savior. Commending his spirit into the hands of the Heavenly Father, he fell asleep in the Lord."
Many churches and monasteries were named for him. Irish missionaries worked in the area after his death, which led to a widespread belief that he had Irish connections.
—Dan Graves
----- ----- -----
Easter is the most precious season of the church. Celebrate with Ashes To Glory: An Easter Devotional On DVD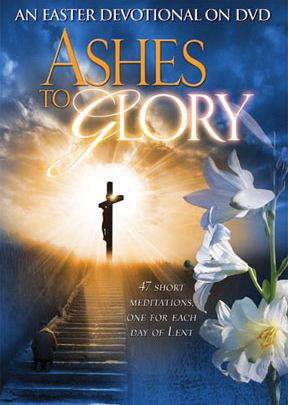 Ashes To Glory: An Easter Devotional can also be streamed at RedeemTV