Charlotte Maria Tucker Found it Better to Be with Christ
AS A CHILD IN ENGLAND, Charlotte Maria Tucker was known for her fun-loving spirit, energy, and the spring in her step. She loved to sing, dance, make up her own amusements, and write. This joy stayed with her all her life. Many years later in India, Christians walked for miles just to see her face shine when she played music or sang.
Charlotte did not go to India until she was fifty-four, but after arriving she remained there until her death eighteen years later. She never returned to her native England. Her late start as a missionary was due to the obligations first to care for her aging parents and then to raise nephews and nieces whose father was killed during a mutiny in India. She was a successful writer of children's books before she volunteered for the mission field.
Determined to fit into Indian culture, she learned as much Hindustani as she could before leaving England. At her very first church service in her adopted land, she sat cross-legged on the floor with Indian worshippers. She would have worn a sari, too, but co-workers forbade it.
Her plan was to work in zanenas—enclosures for women—and she gained access to one hundred and seventy homes. At first she labored at Amritsar, then moved to Batala where she could work among Muslims. She continued to write. Her best-known book for Indians was Pearls of Wisdom, which explained Christ's parables.
Tucker caught the flu and developed bronchitis after a long day in which she traveled to and from a dedication ceremony. For weeks she ran a low-grade fever. However, she continued her work as long as she could, and even sat with a sick friend during that time. A visiting doctor urged her to go to Amritsar, where she could have a regular doctor and nursing. Reluctantly she went, sure she would die soon and preferring to do so in Batala. "To depart and be with Christ is so very much better!" she said. As she weakened, she pleaded with friends, "Do not pray that I may stay here." At 3:15 pm on this day, 2 December 1893 she slipped quietly from life.
—Dan Graves
-----------
Charlotte Tucker worked with India's women and children. The plight of low-caste children remains grave as is told in India's Forgotten Children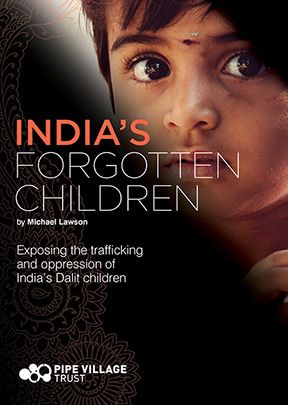 India's Forgotten Children can also be streamed at RedeemTV