Franck Expressed His Faith Through Masterful Compositions
CÉSAR FRANCK'S originality as a composer was not recognized by the public until after his death. Born in Liège, Belgium, on this day, 10 December 1822, his father insisted he learn music. When Franck was fifteen, he obtained admission to the Conservatoire de Paris, where he won several prizes—including one for flawlessly transposing a difficult piano piece by sight during an examination.
His father wanted Franck to become a concert pianist. When this did not pan out, Franck returned to Paris where he composed, taught piano, and played organs in churches. His father became a naturalized French citizen while Franck was underage and all his music was written in France.
Franck was considered a throwback to a previous age because he reveled in classic techniques, key modulations, lush Wagnerian sounds, and constructions pioneered by Berlioz, while the world was rushing into modernism. The one area in which most contemporaries agreed on his greatness was at the organ. Franck was a devout Catholic who served as organist for the church of Ste. Clotilde. He won renown for his improvisations while incurring ridicule for his belief in the true presence of Christ in the mass. His students remarked that his faith produced in him a sweet character.
After he produced his oratorio Ruth, several younger composers recognized his genius and gathered around him. Among these were Ernest Chausson and Vincent D'Indy. They formed a "school" that strongly influenced French music.
Franck's greatest work was Les Beatitudes. Close to two hours long in some versions, it was based on a section of Christ's Sermon on the Mount. Franck completed Les Beatitudes in 1879 but did not live to hear its first full performance, dying a year before the 1891 premiere. Then listeners heard wonderful choruses and passages of haunting beauty. The work climaxes with a great celestial chorus:
Hosanna!
With Christ o'er Death victorious.
Enter the kingdom glorious.
Blessed for ever! Hosanna!
Franck wrote many other religious works, including the symphonic poem, Redemption, and Rebecca, a cantata. Today, recordings make Franck's music readily available. Consequently, his works (such as the warm Symphony in D minor) rank higher in the public estimation than they did at any time during his life.
—Dan Graves
-------------
For more on the Beatitudes, watch Reflections on the Beatitudes for People with Cancer;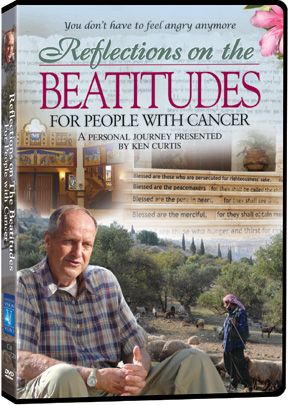 (Reflections for People with Cancer discusses the Beatitudes, the Lord's Prayer, and Psalm 23; these can be streamed at RedeemTV)
for another great Christian cantata, watch George Frideric Handel's - Messiah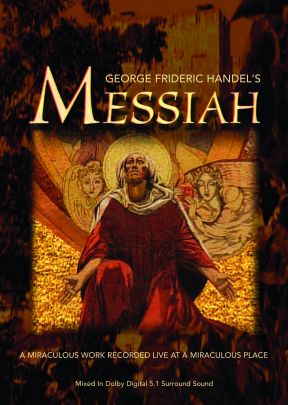 George Frideric Handel's Messiah can also be streamed at RedeemTV