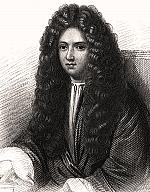 Events
1170
Archbishop Thomas à Becket is murdered in Canterbury Cathedral by knights of King Henry II.
Authority for the date: Thurston, Herbert. "St. Thomas Becket." The Catholic Encyclopedia. New York: Robert Appleton Company, 1
1824
Death of Basiliscus, a founder of monasticism in Siberia.
Authority for the date: Russian Wikipedia.
1876
Death of hymnwriter P.P. Bliss in a fiery train wreck, when a bridge fails and his train plunges into a ravine. He had written many notable hymns, including "Hallelujah, What a Savior!" and "Almost Persuaded." It will be remarked that the night before his death he sang, "I'm going home Tomorrow."
Authority for the date: Duffield, Samuel Willoughby. English Hymns; their Authors and History. New York: Funk and Wagnalls, 1886.
1903
Death of Thomas B. Welch. A fervent Methodist, he had entered the ministry at nineteen but left because of problems with his voice. He had then become a physician and a dentist who sold alloys on the side until that became his main business. A temperance man, he had promised a recovering alcoholic that he would find a way to make a non-alcoholic communion drink. He did so but didn't succeed in marketing the product. His son Charles will be more successful with Welch's grape juice.
Authority for the date: Chazanof, William. Welch's Grape Juice; From Corporation to Co-Operative. Syracuse, N.Y. : Syracuse University P
1932
Conversion of Allen Yuan, who will become a Chinese evangelist.
Authority for the date: Personal letter.
2000
Argentina declares the Anglican Cathedral of St. John the Baptist (said to be the oldest Protestant church building in South America) a National Historic and Artistic Monument. The declaration also establishes a Russian Orthodox church and a Jewish synagogue as historic and artistic monuments.
Authority for the date: http://servicios.infoleg.gob.