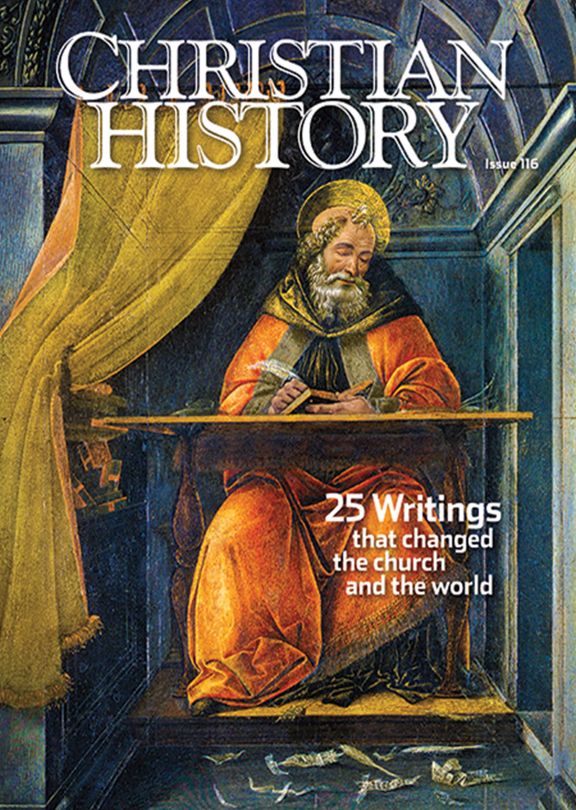 Christian History Magazine
Christian History Magazine #116 - 25 Writings that Changed the Church and the World
The Bible is the most important Christian book (collection of books actually), but it's not the only Christian book. This issue of Christian History features the fascinating stories behind the top 25 writings in Church history, selected by more than 70 past writers of the magazine. From Augustine and Aquinas to Bonhoeffer and Barth, this is a veritable primer on what to read, why to read it, and how we got it.
Item number: 501671
Media type: Magazine
Running Time:
Region: All
Production Year:
Producer:
Description
With 2000-plus years of church history, hundreds of thousands of great Christian books, and an untold number of opinions on the most important, how could we ever pick 25 to feature? Well, you asked, so we tried. The next issue of Christian History will present the stories behind the 25 top Christian writings of all time, after the Bible. How did they develop the rich tradition of orthodox faith? How have later Christians found in them a source of hope, comfort, challenge, and thought-provoking questions? Why are they just as important today and why is it dangerous to create lists like these? Read more in this issue of Christian History!