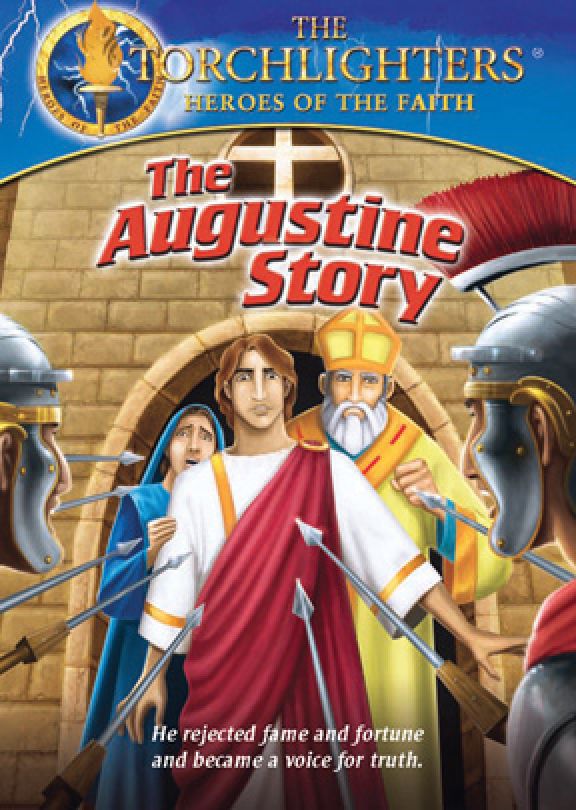 Torchlighters: The Augustine Story
Introduce children to the story of Augustine, who rejected fame and fortune to become a voice for truth.
Item number: 501505D
Media type: DVD
Running Time: 35 min.
Region: All
Production Year: 2012
Producer: Christian History Institute
Description
Bright, young Augustine thinks his mother's religion is foolishness. With his "superior" intellect to guide him, he sneaks away from home and ventures to a new life in the city of Rome. Soon Augustine finds himself in an important position as "The Voice of The Emperor," with the life of luxury he's always wanted. When the empire decides to take over the Christian basilica, Augustine prepares to give the speech of a lifetime, one that will slow the rising tide of Christianity's influence. With his devout mother and the unwavering Bishop Ambrose on one side and angry, armed soldiers on the other, Augustine must choose whom he will serve. Fullscreen.

Torchlighters is a series of animated programs for youth ages 8-12, presenting the lives of true-life heroes from Christian history. When kids see what God can do through a "Torchlighter" who is devoted to carrying out His will and purposes, they too may want to carry a torch of faith by serving Him.

For more information on the Torchlighters series, visit www.torchlighters.org.

DVD Special Features:
• English and Spanish languages with optional English and Spanish subtitles
• Augustine: A Voice for all Generations, a 55-minute documentary
• Comprehensive leader's guide with lesson plans, background information, and more
• Reproducible student handouts, including comprehension and discussion questions, puzzles, activities, coloring, and more
• More activities for children at www.torchlighters.org and www.kidsofcourage.com

Customers in Australia or New Zealand, please visit www.christianmultimedia.org.au/.