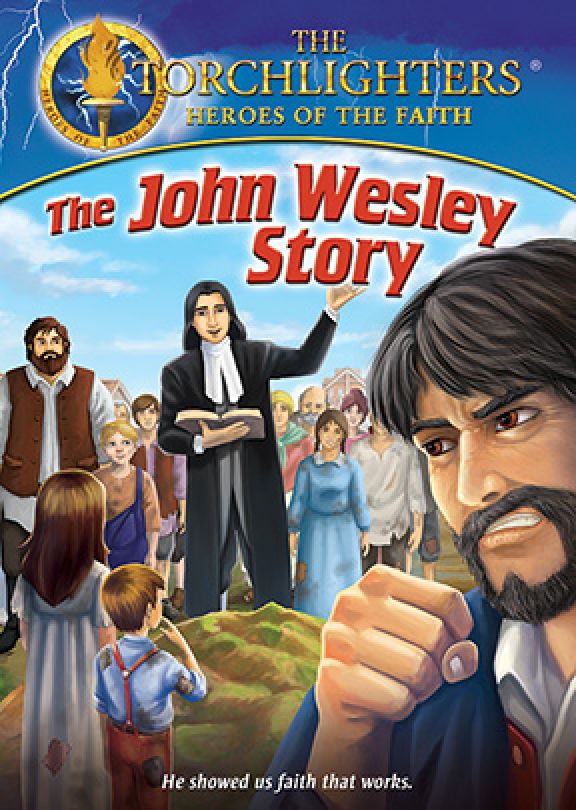 Torchlighters: The John Wesley Story
He showed us faith that works. Learn about John Wesley in this action-paced episode of The Torchlighters, featuring the founder of the Methodist movement.
Item number: 501596D
Media type: DVD
Running Time: 30 min
Region: All
Production Year: 2014
Producer: Christian History Institute
Description
When young John Wesley is miraculously saved from his family's burning home, his mother is certain that God has a great purpose for the boy's life. John will later refer to himself as a "brand plucked from the burning." As a man, Wesley tries to live out that special purpose on his own strength and good works, but it only brings frustration and failure.

Finally, after years of struggle, Wesley embraces saving grace! But his new message is not welcome in the established churches. Will John break all the rules and take his message outside the church walls to the needy and outcast? Find out in this action-packed episode of The Torchlighters, featuring the founder of the Methodist movement.

Torchlighters is a series of animated programs for youth ages 8-12, presenting the lives of true-life heroes from Christian history. When kids see what God can do through a "Torchlighter" who is devoted to carrying out His will and purposes, they too may want to carry a torch of faith by serving Him. For more information on the series, go to www.torchlighters.org.

DVD Special Features:
Widescreen
- English and Spanish languages with optional English and Spanish subtitles
- 55 min documentary on Wesley
- Comprehensive leader's guide in PDF
- Reproducible student handouts in PDF

Customers in Australia or New Zealand, please visit www.christianmultimedia.org.au.