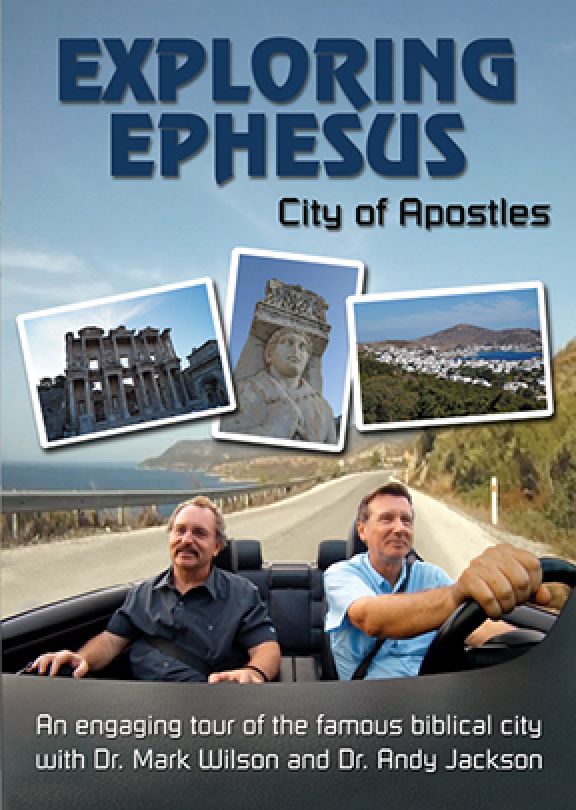 Early Church
Exploring Ephesus: City of Apostles
Exploring Ephesus combines the fast-paced adventure of a travel show with truly rich biblical scholarship and relevant spiritual insights. Join hosts, Dr. Mark Wilson and Dr. Andrew Jackson, leading experts on biblical Turkey, as they journey to this important hub of the early church.
Item number: 501629D
Media type: DVD
Running Time: 60 min
Region: All
Production Year: 2015
Producer: M.K. Bennett
Description
Ephesus is one of the best reconstructed Greco-Roman cities in the world, and was once the hub of Christianity in Anatolia (modern Turkey). This impressive city was not only one of the seven churches mentioned in the book of Revelation but was also the headquarters of Paul's three-year ministry to the roman province of Asia. From here Paul wrote his first letter to the Corinthians and in Ephesus's theater the infamous riot recorded in the Book of Acts broke out against the Christians. Here too, the Apostle John traditionally wrote his Gospel and epistles and where he spent the last days of his life after returning from exile on Patmos. Ephesus was the launching point for the gospel's continuous expansion into the western world. For decades biblical Turkey has been the focus of study for distinguished historians, Dr. Mark Wilson and Dr. Andrew Jackson. Now these old friends reunite and travel together on the road to Ephesus. Along the way they share their combined historical, archeological and biblical expertise to bring the scriptures to life for modern believers.

Widescreen. DVD includes optional English subtitles.

Walk in the steps of the apostles along ancient Roman streets and pass through marble gates into the wonderfully excavated city of Ephesus whose extensive ruins resound with millenia of history. Take an excursion by boat to the Isle of Patmos where Christ revealed his apocalyptic vision of the end of days. Visit the ruins of pagan temples once dedicated to the gods of Greece and Rome and explore a hidden cave where early Christian believers worshipped the one God.