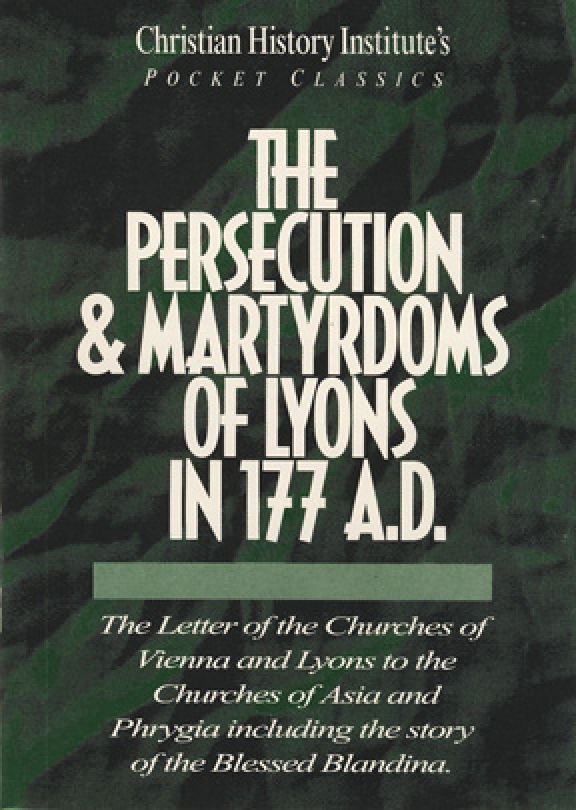 Early Church
Persecution & Martyrdoms of Lyons in 177 A.D. - Pocket Classic
The Letter of the Churches of Vienna and Lyons to the Churches of Asia and Phrygia including the story of the Blessed Blandina.
Item number: 500044
Media type: Book
Running Time: 16 Pages
Region: All
Production Year: 1994
Producer: Christian History Institute
Description
They Were Mercilessly Tortured For Their Faith. But They Would Not Deny The Lord.

Other writers in history record the victories and trophies won from enemies, the skill of generals, and the manly bravery of soldiers... But our narrative of the government of God will record in ineffaceable letters the most peaceful wars waged on behalf of the peace of the soul...

Thus wrote the fourth century historian Eusebius introducing the unforgettable account of the martyrs if Lyons, who died for their faith during the reign of Emperor Marucs Aurelius in A.D. 177. The events recorded in the eyewitness accounts are almost too gory to contemplate, but amidst the horror of persecution a beam of glory shines forth that helps us understand how and why the early church was able to survive extreme duress, The courage of these Christians testified powerfully to the abiding presence of the living Christ in the early church.