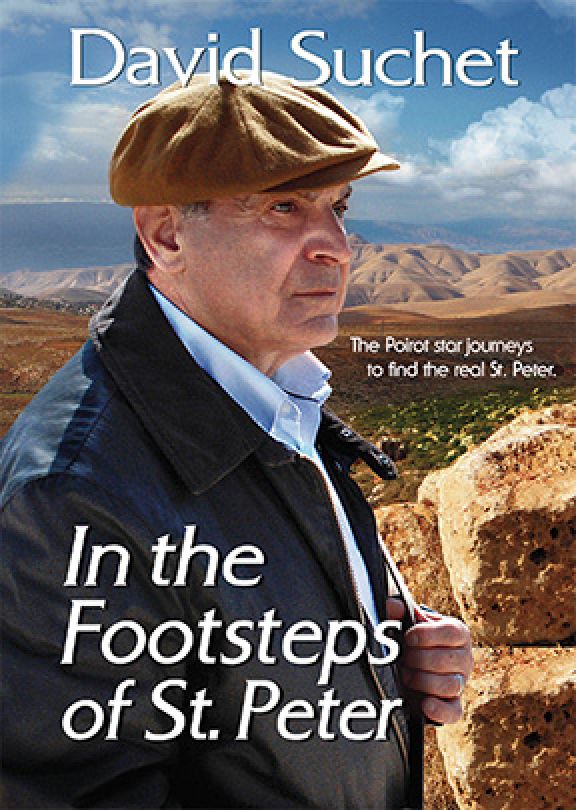 Early Church
David Suchet - In the Footsteps of St. Peter
In this major two-part BBC documentary series, beloved actor David Suchet, best known for his role as Detective Hercule Poirot on PBS' Masterpiece Mystery, goes on a compelling journey in search of Simon bar Jonah, better known as St. Peter.
Item number: 501580D
Media type: DVD
Running Time: 120 mins
Region: All
Production Year: 2014
Producer: Martin Kemp
Description
Join beloved actor David Suchet (PBS's Poirot series) as he embarks on an epic journey from Galilee to Rome in search of the Apostle Peter. In this major two-part documentary series produced for the BBC, Suchet explores how a humble fisherman, known for his stubborn and impetuous personality became a leading figure in the early church, playing a key role in keeping the movement from splintering. Suchet travels from Peter's humble Galilean birthplace to Jerusalem, where a terrified Peter denies his beloved friend and teacher on the eve of the crucifixion. Encounter Peter's miraculous transformation on the day of Pentecost and explore the question, what happened to Peter after he mysteriously vanished from the biblical account? The series follows the biblical account to reveal the miraculous life of one of the most important figures in church history.

Widescreen. Optional English subtitles.