"We're not done with virtue yet"

[Mont-St-Michel]


ALASDAIR MACINTYRE (B. 1929)
Scottish philosopher Alasdair MacIntyre, born in Glasgow, has taught at a number of universities in the United Kingdom and the United States. He began his career as a Marxist. In his fifties, as he sought to convince his students of the errors of the Thomist thought predominant among many Roman Catholics (see "Going behind Aquinas," pp. 28–31), he instead became convinced of Thomism himself, adopted Aquinas's Aristotelian ethical approach, and converted to Catholicism.
He now works within what he calls an "Augustinian Thomist approach to moral philosophy" based on Aquinas's premise that truth is truth no matter its source, and he argues this is the best approach to combating Western individualism and materialism.
In his most famous book, After Virtue (1981), MacIntyre advocated for smaller communities that can maintain their practices and morals in tight-knit groups to prevent succumbing to the moral ills of gross individualism:
What matters at this stage is the construction of local forms of community within which civility and the intellectual and moral life can be sustained through the new dark ages which are already upon us.
MacIntyre influenced a number of twentieth- and twenty-first-century renewal movements, especially through After Virtue and his other popular book Whose Justice? Which Rationality? (1988).
DAVID STEINMETZ (1936–2015)
David Steinmetz was an American historian of late medieval and early modern Christianity. A United Methodist, he spent most of his career teaching at Duke Divinity School. Steinmetz was passionate about proper exegesis. He wasn't interested in viewing leaders of the Reformation through a postmodern context or extracting them from their historical settings.
While concerned for the recovery of tradition in general, he set a particular renewal agenda in his landmark article, "The Superiority of Pre-Critical Exegesis" (1980). There he analyzed the historical-critical method of biblical interpretation that had developed in the nineteenth century. By focusing all its attention on what the original authors meant, the historical-critical method had made Scripture unusable for the church and sidelined the question of truth, Steinmetz believed. Instead exegetes should consider the "fourfold sense" of interpretation used by the early church. He remarked in that article:
How was a French parish priest in 1150 to understand Psalm 137? . . . The priest lives in Concale, not Babylon, has no personal quarrel with Edomites, cherishes no ambitions to visit Jerusalem (though he might fancy a holiday in Paris), and is expressly forbidden by Jesus to avenge himself on his enemies. . . . Unless Psalm 137 has more than one possible meaning, it cannot be used as a prayer by the church. . . . "Until the historical-critical method becomes critical of its own theoretical foundations . . . it will remain restricted—as it deserves to be—to the guild and the academy, where the question of truth can endlessly be deferred." Many younger scholars influenced by Steinmetz have begun to bring attention to exegesis as practiced by the church fathers into both church and academy.
ROBERT WILKEN (B. 1936)
Professor of early Christian history at the University of Virginia, Robert Wilken considers the early church to be the true foundation of a living faith. In the introduction of his influential book, The Spirit of Early Christian Thought (2003), Wilken noted: "Though long dead, the church fathers maintain their ground."
What was the ultimate aim of the early church's devotional practices, daily psalm recitations, celebration of the Eucharist, and theological arguments?, Wilken wondered. A deep and abiding love for Christ and his church motivated early Christians—in all their liturgical and doctrinal endeavors. According to Wilken to look back to the early church's thought and practice is to look forward to a more dedicated, vibrant, loving church. His writing influenced Rod Dreher (see p. 44), among others, especially through this statement:
It is less urgent to convince the alternative culture in which we live of the truth of Christ than it is for the church to tell itself its own story and to nurture its own life, the culture of the city of God, the Christian republic.
MARK NOLL (B. 1946)
Mark Noll is a historian specializing in the history of Christianity in the United States and Canada, and is currently research professor of history at Regent College. Noll's ground-breaking book, The Scandal of the Evangelical Mind (1994), discusses anti-intellectualism within American evangelicalism. TIME named him one of America's 25 most influential evangelicals. He has also taught at Wheaton (where he cofounded the now-defunct Institute for the Study of American Evangelicals) and Notre Dame. Ten years after Scandal's publication, Noll revisited his thesis and admitted he has new hope for American evangelicalism, especially ecumenically:
While evangelicals offer Catholics eagerness, commitment, and an ability to negotiate in a culture of intellectual consumerism, Catholics offer evangelicals a sense of tradition and centuries of reflection on the bearing of sacramentality on all existence.
Noll remains a Presbyterian, though, and remains committed to "the classical Protestantism of the Reformation . . . especially accounts of sin, grace, and salvation." But he maintains that modern American evangelicals need to hold on to the traditions and theology of the early church: "Tradition without life might be barely Christian, but life without tradition is barely coherent."
WILLIAM J. ABRAHAM (B. 1947)
William J. Abraham is a Northern Irish theologian, philosopher, United Methodist pastor, and a professor at Perkins School of Theology at Southern Methodist University in Texas. Well known for challenging progressive views within his denomination, Abraham describes his views most fully in Canon and Criterion in Christian Theology (1998).
Years ago when Abraham first arrived in the United States, he began attending the American church services of his Methodist denomination. Before long he recognized a deep apathy toward orthodox Christian beliefs among his new friends. Even though many were religious churchgoers, he reported that they rejected the Trinity and the Incarnation. As a result they were "not only intellectually thin but spiritually hopeless."
Abraham supports the in-depth study of early church doctrine to mitigate that hopelessness wrought by unorthodox theology:
If I have an experience of God, I'd like to know who this God is. And all that deep Christian doctrine does is begin to articulate who the God is that you've met in the Gospel and in your own experience.
FREDERICA MATHEWES-GREEN (B. 1952)
Frederica Mathewes-Green is an Eastern Orthodox author, speaker, and pro-life advocate. She rejected Christianity as a teen but became an Episcopalian as a young married woman. In 1993 she and her Episcopal priest husband, Gregory, converted to Orthodoxy. He became an Orthodox priest, and some of their parishioners also converted, beginning Holy Cross Orthodox Parish in Maryland. Orthodoxy attracted them, she said, because it "transcended geography and century; multiple generations of use in multiple tongues had given it the stone washed quality of that which endures." Mathewes-Green has written a number of devotional books; one of the most well known, The Open Door (2003), attempts to introduce Westerners to icons in Orthodox thought. For the Orthodox, she writes, icons are more than pictures:
. . . we call them "windows into heaven." We pray through them, so to speak, not to wood and paint but to [the] Lord pictured beyond. Because they bear him to us we treasure them, like we would a photo of a loved one.
In ancient and medieval Christendom, she wrote, preliterate people needed to see an image of Christ to engrave "spiritual truths on their hearts."
SCOTT HAHN (B. 1957)
Scott Hahn is a Roman Catholic professor of biblical theology at Franciscan University of Steubenville (Ohio). Ordained as a Presbyterian, Hahn converted to
Catholicism in 1986; like Mathewes-Green and others we've discussed, he is among those recent Protestants who became Catholic or Orthodox because of their interest in church tradition. He has written over 20 books, of which the most famous is probably Rome Sweet Home (1993), and he runs the St. Paul Center for Biblical Theology with his wife, Kimberly (b. 1957), to promote biblical literacy among Catholic laypeople. Hahn's primary academic work concerns how we read the Bible, asserting:
The Bible and the liturgy were made for one another. . . . The Scriptures were intended to sweep the worshiper into their action—"as if the passage had been read on his account."
Hahn thinks that when believers read the Scriptures together, they take part in profound corporate transformation. He has worked to help Catholics reconnect Scripture to the liturgy.
ROD DREHER (B. 1967)
Rod Dreher is a senior editor and writer at the American Conservative and an Eastern Orthodox Christian (after previously being both Methodist and Catholic). He championed the "Benedict Option" in his 2017 book of the same name, choosing Benedictine monastery Mont-Saint-Michel for the book cover. In this model Christians should reject Western fragmentation and individualism by living in close-knit, intentional Christian communities. Instead of seeing his model as irresponsible separation from the world, Dreher views it as a very public discipleship, "itself an indirect form of evangelism."
Dreher published his book after being influenced by the life of fifth-century monastic Benedict of Nursia (whose biography he read in MacIntyre's After Virtue). Dreher believes modern American Christianity subscribes to what sociologist Christian Smith called Moralistic Therapeutic Deism: God is there only if we need help, and our primary goal is to be happy. He asserts that American Christians need to recommit themselves to Christ's teachings and reject the American Dream: "Pagans converted to the early church not simply because of the words the first Christians spoke, but because of the witness of the kinds of lives they lived. It has to be that way with us too."
SHANE CLAIBORNE (B. 1975) JONATHAN WILSON-HARTGROVE (B. 1980)
Shane Claiborne is the founder of the communal living community the Simple Way, which began in 1995 in Claiborne's Philadelphia neighborhood. After the local Catholic archdiocese warned homeless families to leave an abandoned cathedral, Claiborne looked to the book of Acts for answers, concluding:
All these believers were together and shared everything they had. . . . What we learn from the monastic tradition is that it begins with the single-minded pursuit of God and neighbor.
The Simple Way grew from one house into a number of properties on the same block. There families share their homes and gardens, eat and pray together, "and try to live as one big family." Claiborne also leads the organization Red Letter Christians.
A few years later, in 2003, divinity students Jonathan and Leah Wilson-Hartgrove founded the Rutba House in Durham, North Carolina. There they live in a predominately black neighborhood to serve the poor, invite people in need to live with them, and listen to the stories of the marginalized. Today the organization has developed into the nonprofit School for Conversion, and Jonathan also ministers at a historically black Baptist church.
Jonathan believes that the Bible supports New Monasticism's rejection of "suburban culture—[where] people live on a cul-de-sac, get in their cars and drive to work . . . drive somewhere else to go to church." Claiborne also believes that "the patterns of this world, when it comes to suburbia, are built around things that are very counter-cultural to the gospel . . . the very call of Jesus is to move closer to suffering, not away from it."C H
By Jennifer A. Boardman
[Christian History originally published this article in Christian History Issue #129 in 2019]
Jennifer A. Boardman is a freelance writer and editor. She holds a master of theological studies from Bethel Seminary with a concentration in Christian history.
Next articles
Renewals and revivals
Recent organizations that have attempted to be forces of renewal and Christian unity while maintaining a commitment to historic orthodoxy.
Jennifer Woodruff Tait
A church of the ages?
We asked some pastors and professors to reflect on what it means to recover from modern amnesia and how the ancient and medieval faith can inform the church of the future
Jason Byassee, Chris Armstrong, and Greg Peters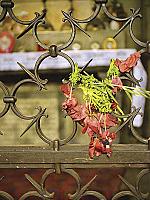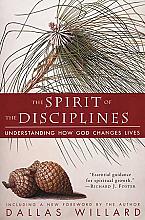 Making drudgery divine?
George Herbert writes of doing all things for Christ—and the discouragement when doing all things seems to not be enough.
George Herbert
Show more
Subscribe to magazine
Subscription to Christian History magazine is on a donation basis
Subscribe
Support us
Christian History Institute (CHI) is a non-profit Pennsylvania corporation founded in 1982. Your donations support the continuation of this ministry
Donate