Renewals and revivals
IN 1977 United Methodist professor Albert Outler (1908–1989) and evangelist Edmund Robb Jr. (1926–2004), both alarmed by their declining denomination, founded A Foundation for Theological Education as an attempt to return United Methodism to a focus on classical Christian orthodoxy and Wesleyan thought. It funds evangelical Methodists to complete doctoral work and also publishes the magazine Catalyst. Alumni of the program have become professors at colleges and seminaries, chaplains, pastors, and in one case a bishop.
For some decades now, conservative Protestants, Roman Catholics, and Orthodox have all read Touchstone, a magazine founded in 1986 that describes itself as "conservative in doctrine and eclectic in content" and intentionally seeks out readers who wish to unite in an ecumenical conversation shaped by commitment to the Bible and the ancient creeds.
The magazine is published by the Fellowship of St. James, "founded in 1976 to promote fidelity to Jesus Christ, encourage greater Christian unity, and defend traditional Christian doctrines and moral teachings." FSJ also publishes devotional materials and the journal Salvo.
Politics, monks, and doctrine
In 1989, shortly before converting to Catholicism, Lutheran pastor Richard John Neuhaus founded the Institute on Religion and Public Life, which describes itself as "an interreligious, nonpartisan research and educational" nonprofit organization. It strives to influence the culture in ways that derive from ideas expressed in Neuhaus's 1984 book, The Naked Public Square.
The IRPL is best known for the journal First Things, but it is also the structural home for the Evangelicals and Catholics Together project (see "25 years of talking together," p. 32).
Concerned about historic spiritual disciplines but also supporting the ordination of women to the priesthood, a group of English priests founded the Society of Catholic Priests in 1994 to be a worldwide Anglican fellowship of priests, deacons, monks, and nuns. Members agree to follow a rule of life centered on the Eucharist, prayer, confession, and regular meetings with a spiritual director.
The term "New Monasticism" has been applied to a number of Protestant movements since the 1970s that attempt to live in intentional community and open the riches of the contemplative life to people living in the world (see p. 44).
In the United States, the "new monastic" term is most often associated with Shane Claiborne, with Jonathan R. Wilson (b. 1951)—author of Living Faithfully in a Fragmented World (1998)—and his daughter and son-in-law Jonathan and Leah Wilson-Hartgrove and, most recently, with the Missional Wisdom Foundation run by Elaine Heath (b. 1954), a United Methodist pastor and divinity school professor. In 2004 a voluntary rule for some of these groups called "12 Marks of the New Monasticism" was drawn up. It emphasizes hospitality, peacemaking, contemplation, and solidarity with the poor.
In 2005 pastors Tim Keller (b. 1950) and D. A. Carson (b. 1946) founded the Gospel Coalition, a fellowship of churches "banding together to renew the contemporary church in the ancient gospel." It is probably most known today through its high-profile website. TGC explicitly rejects modernism, but it also rejects the "monastic retreats into ritual, liturgy, and sacrament" it sees as characteristic of many other renewal movements we've discussed here.
By Jennifer Woodruff Tait
[Christian History originally published this article in Christian History Issue #129 in 2019]
Next articles
A church of the ages?
We asked some pastors and professors to reflect on what it means to recover from modern amnesia and how the ancient and medieval faith can inform the church of the future
Jason Byassee, Chris Armstrong, and Greg Peters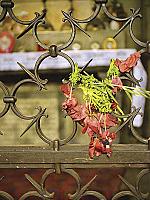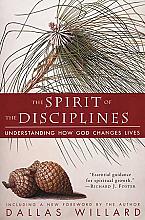 Making drudgery divine?
George Herbert writes of doing all things for Christ—and the discouragement when doing all things seems to not be enough.
George Herbert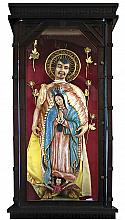 Show more
Subscribe to magazine
Subscription to Christian History magazine is on a donation basis
Subscribe
Support us
Christian History Institute (CHI) is a non-profit Pennsylvania corporation founded in 1982. Your donations support the continuation of this ministry
Donate