Modern amnesia: Recommended resources
Books
Given the period of recent history this issue covers, we suggest you start with the primary sources—some of our featured writers' most famous works, addressed to modern people just like us. Note: As always, CH does not endorse every idea in these books, but offers them as a beginning spot for further study.
|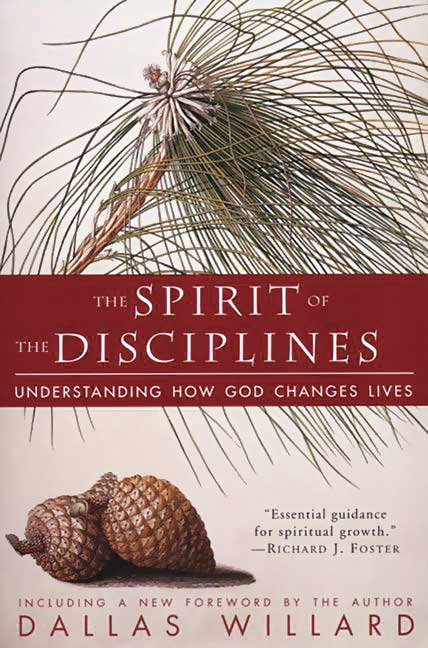 |
Theology: Thomas Oden, After Modernity, What? (1992), The Rebirth of Orthodoxy (2003), Turning Around the Mainline (2006); Dallas Willard, The Spirit of the Disciplines (1988), The Divine Conspiracy (1998), and The Great Omission (2006); Henri de Lubac, A Brief Catechesis on Nature and Grace (1984) and The Mystical Body (English translation of Corpus Mysticum, 2006); Hans Urs von Balthasar, A Theology of History (1994); Marie-Dominique Chenu, Faith and Theology (1968); Yves Congar, The Meaning of Tradition (1964), Tradition and Traditions (1966), True and False Reform in the Church (2010); Timothy George and Thomas G. Guarino, eds., Evangelicals and Catholics Together at Twenty (2015); John Williamson Nevin, The Anxious Bench (1843) and The Mystical Presence (1846); Mark Noll, The Scandal of the Evangelical Mind (1994); William Abraham, Waking from Doctrinal Amnesia (1995) and Canon and Criterion in Christian Theology (1998).
Philosophy: Alasdair MacIntyre, After Virtue (1981).
Spirituality/Ethics: Richard Foster, Celebration of Discipline (1978), Prayer (1992), and Streams of Living Water (2001); Kathleen Norris, Amazing Grace (1998) and Acedia and Me (2008); Rod Dreher, The Benedict Option (2017); Shane Claiborne, The Irresistible Revolution (2006); Jonathan Wilson, Living Faithfully in a Fragmented World (1998).
Liturgy: Robert Webber, Common Roots (1978), Worship Is a Verb (1992), Blended Worship (1996), Ancient-Future Faith (1999), and the Complete Library of Christian Worship series; Jean Daniélou, The Bible and the Liturgy (1956).
Biblical Studies: Thomas Oden, ed., Ancient Christian Commentary on Scripture.
History: Thomas Oden, How Africa Shaped the Christian Mind (2007); Philip Schaff, The Creeds of Christendom (1877); David Steinmetz, Reformers in the Wings (1977), Luther in Context (1986), Calvin in Context (1995), and Taking the Long View (2011); Robert Wilken, Remembering the Christian Past (1995) and The Spirit of Early Christian Thought (2003).
Memoir: Thomas Oden, A Change of Heart (2014); Robert Webber, Evangelicals on the Canterbury Trail (1985); Kathleen Norris, Dakota (1993) and The Cloister Walk (1996); Frederica Mathewes-Green, Facing East (1997); Scott Hahn, Rome Sweet Home (1993).
In addition some movements and people we've discussed have been the subjects of secondary historical study. Check out the Christian Tradition series by Jaroslav Pelikan (1975–1991); D. G. Hart, John Williamson Nevin (2005); John O'Malley, What Happened at Vatican II (2008); Matthew Lamb and Matthew Levering, Vatican II (2008); Hans Boersma, Nouvelle Théologie and Sacramental Ontology (2009) and Heavenly Participation (2011); and Gary Moon, Becoming Dallas Willard (2018).
Our senior editor, Chris Armstrong, also recommends a few additional books for retrieving the best of medieval faith: David Bell, Many Mansions (1996); D. H. Williams, Evangelicals and Tradition (1999); Dennis Okholm, Monk Habits for Everyday People (2007); and Rebecca Konyndyk DeYoung, Glittering Vices (2009).
Christian History issues
It's truly difficult to suggest relevant past issues this time, because Christian History Institute has always been interested in recovering the stories of the past in the service of a generous orthodoxy. Here are just a few. You can read them all online, and some are still available for purchase.
• 24: Bernard of Clairvaux
• 37: Worship in the Early Church
• 42: Francis of Assisi
• 49: Everyday Faith in the Middle Ages
• 65: Ten Most Influential Christians
• 80: The First Bible Teachers
• 92: A New Evangelical Awakening
• 93: A Devoted Life
• 105: Christianity in Early Africa
• 106: The Stone-Campbell Movement
• 113: Seven Literary Sages (and previous issues on the "sages": 7, 75, 78, 86, and 88)
• 114: Methodism (and Methodist issues 2 and 69)
• Our 500th anniversary Reformation series (115, 118, 120, 122) and other Reformation issues (4, 5, 12, 34, 39, 48)
• 127: Medieval Lay Mystics
And don't forget our guide The History of Worship from Constantine to the Reformation.
Videos from Vision Video
Videos on this issue's topic include The Apostles' Creed, Celebration of Discipline, and A History of Christian Worship.
Websites
You can find almost every organization in this issue easily by a quick online search. For more check out the Oden House, a scholarly retreat center; the Center for Early African Christianity; the Webber Center; the Webber Institute for Worship Studies; the Ancient-Future Faith Network; Renovaré; the official site devoted to Dallas Willard's memory, Dwillard.org; and the Mercersburg Society and Mercersburg Liturgy sites. The Lutheran-Catholic Joint Declaration can be found at the Vatican website. All of the Evangelicals and Catholics Together documents can be found at First Things, and many were also coreleased on Christianity Today. Many of Philip Schaff's writings are available at CCEL. C H
By the authors and editors
[Christian History originally published this article in Christian History Issue #129 in 2019]
Next articles
Making drudgery divine?
George Herbert writes of doing all things for Christ—and the discouragement when doing all things seems to not be enough.
George Herbert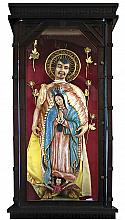 Show more
Subscribe to magazine
Subscription to Christian History magazine is on a donation basis
Subscribe
Support us
Christian History Institute (CHI) is a non-profit Pennsylvania corporation founded in 1982. Your donations support the continuation of this ministry
Donate