Medieval mystics: Recommended resources

Books
For a general introduction to the mystics, check out Richard Kieckhefer, Unquiet Souls (1984); Elizabeth Alvilda Petroff, Medieval Women's Visionary Literature (1986); Herbert Grundmann, trans., Steven Rowan, Religious Movements of the Middle Ages (1995); Joan Nuth, God's Lovers in an Age of Anxiety (2001); Patricia Ranft, Women in Western Intellectual Culture, 600–1500 (2002); Oliver Davies, God Within (2006); Joseph Howard Lynch and Phillip Adamo, The Medieval Church (2013); Greg Peters, The Story of Monasticism (2015); and vols. 3–5 of Bernard McGinn's classic The Presence of God: A History of Western Christian Mysticism, covering the years 1200–1500.
Find out more about the Beguines in Fiona Bowie, ed., Beguine Spirituality (1990); Glenn E. Myers, Seeking Spiritual Intimacy: Journeying Deeper with Medieval Women of Faith (2011); Walter Simons, Cities of Ladies (2001); and Saskia Murk-Jansen, Brides in the Desert (2004); and about the Friends of God in James M. Clark, The Great German Mystics: Eckhart, Tauler and Suso (1970).
Pseudo-Dionysius is covered in Paul Rorem, Pseudo-Dionysius: A Commentary on the Texts and an Introduction to Their Influence (1993); Andrew Louth, Denys the Areopagite (2001); and Sarah Coakley and Charles Stang, eds., Re-Thinking Dionysius the Areopagite (2009). Biographies of other people we've discussed include A. E. Goodman, Margery Kempe and Her World and André Vauchez, Catherine of Siena (2018).
Modern critical editions of many of the individual writings discussed in this issue are available. In particular, volumes in the Classics of Western Spirituality series cover Bernard of Clairvaux, Catherine of Siena, Catherine of Genoa, the Cloud of Unknowing, the Devotio Moderna, Pseudo-Dionysius, Meister Eckhart, Hadewijch, Richard Rolle, Henry Suso, Johannes Tauler, Mechthild of Magdeburg, and the Theologia Germanica. In each case the volume excerpts writings and gives biographical information.
Christian History issues
Read these past issues of Christian History online. Some are still available for purchase:
• 24: Bernard of Clairvaux
• 30: Women in the Medieval Church
• 42: Francis of Assisi
• 49: Everyday Faith in the Middle Ages
• 70: Dante
• 73: Aquinas
• 93: A Devoted Life
• 116: 25 Writings that Changed the Church and the World
• 119: The Wonder of Creation
In addition read more about the mystics' world of worship in our guide The History of Worship from Constantine to the Reformation. The book In Context (2012) has entries on sayings of Bernard, Julian, and à Kempis; and Great Women in Christian History (2004) has stories of Elizabeth and Hildegard. Both books are by A. Kenneth Curtis and Dan Graves. Our senior editor Chris Armstrong has authored Medieval Wisdom for Modern Christians (2016).
Videos from Vision Video
Videos on the theme of this issue include Hildegard; Joan of Arc; The Passion of Christ According to St. Francis; St. Clare of Assisi and the Poor Clares; and Pioneers of the Spirit episodes Hildegard and Julian of Norwich.
Websites
As always many public-domain primary source documents by people referenced in this issue can be found at the Christian Classics Ethereal Library. It's worth checking out the Internet Medieval Sourcebook as well. (Incidentally the number of online editions of The Imitation of Christ may equal those in print!)
The University of Rochester has critical editions of many medieval English texts online, including The Book of Margery Kempe, The Shewings of Julian of Norwich, The Cloud of Unknowing, and a lot of religious poetry from this era. The Julian Centre (next door to Julian of Norwich's cell) posts information on her. Find a short introduction to Bernard of Clairvaux at the Order of St. Benedict site and introductions to Henry Suso at numerous Dominican websites. The interreligious Meister Eckhart Society considers Eckhart mainly as a philosopher. Finally, Julia Holloway maintains an idiosyncratic but image-rich site devoted to the works of medieval mystics. CH
By The issues authors and editors
[Christian History originally published this article in Christian History Issue #127 in 2018]
Next articles
George Müller, Did you know?
Enjoy these classic stories of george Müller and his influence from Delighted in God by Roger Steer
Roger Steer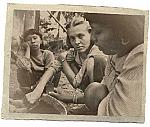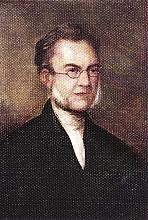 Show more
Subscribe to magazine
Subscription to Christian History magazine is on a donation basis
Subscribe
Support us
Christian History Institute (CHI) is a non-profit Pennsylvania corporation founded in 1982. Your donations support the continuation of this ministry
Donate