George Müller, Did you know?

[Elisabeth Elliot with Ecuadorian Indians]
Take My money, please
Müller decided to give up a set salary in 1830 and tell only the Lord about his needs. After he preached in Somerset, a congregant tried to give him money wrapped in paper, but Müller refused to accept it. The determined saint shoved the gift into Müller's pocket and ran away.
Müller's orphan home manifesto
"The home will only be established," Müller said in 1835, "if God provides the means and suitable staff to run it. . . . I don't look to Bristol, nor even to England, but the living God, whose is the gold and the silver. . . . There will be no charge for admission and no restriction on entry on grounds of class or creed. All [staff] will have to be both true believers and appropriately qualified for the work. . . . Girls will be brought up for service, boys for trade. . . . The chief and special end . . . will be to seek, with God's blessing, to bring the dear children to the knowledge of Jesus Christ by instructing them in
the Scriptures."
"Tried in spirit"
One day in 1838, enough food was left for only one day— for 100 people. The staff, having given all they could, met as usual for prayer and went about their duties, but nothing came in. Müller returned to prayer; still nothing. How could he face the children tomorrow and announce no breakfast? He became "tried in spirit," a rare occurrence. Then the bell rang. The woman at the door gave enough to provide for the next day's needs.
A land miracle
In 1846 Müller went to speak to the owner of the Ashley Down land. Finding him neither at work nor at home, Müller decided it wasn't God's will to meet that day. The next morning the gentleman said he had been kept awake all night until he made up his mind to let Müller have Ashley Down at £120 an acre instead of £200. "How good is the Lord!" thought Müller and signed an agreement to buy nearly seven acres.
From Müller to Moorhouse to Moody
In 1856 young Irishman James McQuilkin read part of Müller's Narratives. "See what Mr. Müller obtains simply by prayer," he thought. With some friends he organized meetings near Ballymena; hundreds prayed and repented in the streets. Revival spread to hundreds of thousands—including Henry Moorhouse who converted from gambling and drinking and met D. L. Moody in Dublin. Later Moody heard Moorhouse preach about God's love in Chicago, saying afterward, "I have preached a different gospel since, and I have had more power with God and man since then."
A milk and bread miracle
One of the best-loved Müller stories comes to us from Abigail Townsend Luffe. When she was a child, her father assisted Müller, and she spent time at Ashley Down. Early one morning Müller led her into the long dining room set for breakfast but without food, praying, "Dear Father, we thank Thee for what Thou art going to give us to eat." There was a knock at the door; it was the baker, unable to sleep because he was sure the Lord wanted him to bake bread for Müller. "Children," Müller said, "we not only have bread, but fresh bread." Almost immediately they heard a second knock. It was the milkman; the milk cart had broken down outside the orphanage, and he offered the milk to the children, completing their meal.
Müller's secret
"There was a day when I died, utterly died," Müller once said, "to George Müller, his opinions, preferences, tastes, and will—died to the world, its approval or censure—died to the approval or blame of even my brethren and friends—and since then I have studied to show myself approved only unto God." C H
By Roger Steer
[Christian History originally published this article in Christian History Issue #128 in 2018]
We are grateful to Christian Focus for allowing us to reprint and adapt these stories.
Next articles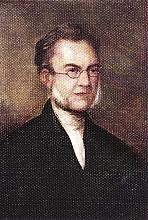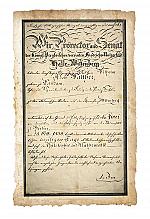 Show more
Subscribe to magazine
Subscription to Christian History magazine is on a donation basis
Subscribe
Support us
Christian History Institute (CHI) is a non-profit Pennsylvania corporation founded in 1982. Your donations support the continuation of this ministry
Donate