Letters to the editor, CH 126
It's worth reminding our readers from time to time of our mission statement: "CHI is aligned with no particular denomination, but adheres to the Apostles' Creed and seeks to present the history of the global church and to see the best in each Christian tradition." Though many saints do appear in our pages, not everyone we discuss has demonstrated a living faith, even those who sometimes claimed it. We trust our readers to separate the wheat from the chaff and discern the hand of God at work even in the unlikeliest of circumstances.
YOU THANK US FOR OUR MAGAZINE . . .
Thank you so much for providing your magazine. I pass it on to other inmates after I have thoroughly devoured it. Your research and insight are a gift from our Father in heaven.—Charles Jenkins, Burlington, CO
I have distributed your resources to my study group urging them to receive Christian History so we can use it in our discussions. Thank you for a quality quarterly!—Joseph Boutwell, Halifax, VA
. . . WE THANK YOU FOR YOUR SUPPORT
I have every issue from #1 to the present. Thank you for this truly great resource. May God richly bless your efforts to educate so many for such a nominal fee.
I wish I could give more. Keep up the great work.—Robert Canino, Auburn, NY
I believe that I have all of CH from the first issue and am now investing in the slipcovers to keep them nice. I thoroughly enjoyed issue 124. I especially liked how you interwove modern day interviews with the historical articles. I hope you will consider doing that more often. . . . I thoroughly enjoyed the Feasting and Fasting issue. It helps so much to see these topics in their historical context, especially concerning the celebration of the Eucharist. As always, Lord Bless and keep up the good work!—Tom Edmunds, Washington, NJ
If you want slipcases to keep your collection in good shape like Tom's, they are available at our website, www.christianhistoryinstitute.org.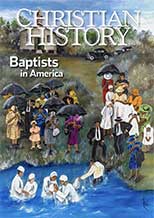 Buy Christian History #126 Baptists in America.
Subscribe to Christian History.
EASTER EGGS AND CHRISTMAS MEALS
Thank you so much for the Food and Faith issue. Since my husband's mother was Italian, I learned to make Easter Bread. It was amazing to discover that the raw-in-shell colored Easter eggs woven into the bread baked like hard-boiled eggs.
I grew up in Sugar Creek, MO. Much of the town was of Slovak descent. On Holy Saturday the Catholic Church blessed the various food items that were to be eaten Easter morning. The local ladies brought lovely Easter baskets filled with Potica (walnut roll-up bread), ham, sausage, and homemade egg cheese.
The traditional Slovak Christmas Eve dinner consisted of Oplatky (Christmas wafers), honey, wine, Pagach, Bobalky, Rozky, and nut and poppy seed rolls. Most of the foods were prepared with home-grown crops. These foods were part of my childhood along with faith, family, and now happy memories.—Nancy Pallo Hennis, Jourdanton, TX
A crowd of readers I was elated to see my name in the last issue. In prison most offenders don't receive mail or acknowledgments from anyone. And usually the mail we receive, like magazines, we share with everyone else. Well, your magazine is shared by not only myself but apparently several other offenders here on Eastham, because I have had a ton of people come up and tell me they saw my name in the "Letters to the Editor" section. So please know that your magazine is read by more than just those on your subscription list.
Also, have you ever thought of doing an issue on Christian higher education and the history behind it? I attend the Therapon Theological Seminary and Bible College here on the unit. . . . Again, thank you for all you do and we'll keep praying for you and ask you to do the same for us.— Johnny Wooten, Lovelady, TX
Thanks, Johnny, for that wonderful testimony. We are in fact seriously discussing doing an issue on Christian involvement in primary, secondary, and higher education.
TOO CORNY?
On page 8 of issue 125, there is a mention of corn. Didn't Europe and the rest of the "Eastern World" not have this grain until explorers brought it back from the New World? I'm aware it's translated as corn in the Bible. Please set me straight. I'm married to a Navajo so this is a pet peeve of ours!—Suzanne via email
"Corn" means "grain" in British English, the dialect of that article's author (and incidentally of the editor's British husband, which is probably why I read right past it). American corn, which was indeed unknown in the Old World until the age of exploration, is called "maize" in the UK.
By Readers
[Christian History originally published this article in Christian History Issue #126 in 2018]
Next articles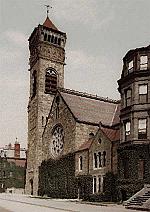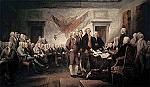 March to freedom
African American Baptists forged a strong identity in the face of oppression
Adam L. Bond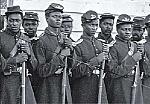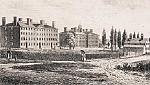 Show more
Subscribe to magazine
Subscription to Christian History magazine is on a donation basis
Subscribe
Support us
Christian History Institute (CHI) is a non-profit Pennsylvania corporation founded in 1982. Your donations support the continuation of this ministry
Donate