Billy Graham, Did you know?
Setting the crusades to music
• For nearly 20 years, African American blues singer and actress Ethel Waters was a regular guest artist at Billy Graham's crusades. She rededicated her life to Christ at the 1957 New York City Crusade and regularly performed her signature song, "His Eye Is on the Sparrow," until the San Diego crusade of 1976. She died in 1977.
• During the 1960s, Graham watched the transformation of American youth culture. When a concert promoter invited him to speak at a rock festival that included Santana, Procul Harum, and the Grateful Dead, Graham leapt at the chance, saying, "I really dig this generation of young people." By the Greater Chicago Crusade of June 1971, his special guest was British contemporary Christian music pioneer Judy MacKenzie. Pre-service music included "Bridge over Troubled Water" and "Put Your Hand in the Hand." In 1994 Graham moved on to Christian rap trio dc Talk and in 2013 he folded rapper LeCrae into his My Hope outreach.
• The Swedish hymn, "How Great Thou Art," was written in 1885, but it didn't gain much popularity until Billy Graham's bass soloist, George Beverly Shea, began singing it. A friend passed a copy of the song to him in London in 1954, and he started singing it in Toronto the next year. It really started take off with audiences during the 1957 New York Crusade. Shea later remembered, "We sang it about a hundred times at the insistence of the New York audiences. And from then on, it became a standard."
• American believers from the middle of the nineteenth century to the middle of the twentieth loved blind poet Fanny Crosby's hymns. "Blessed Assurance" and "Rescue the Perishing" were steady favorites. But her now-popular song "To God Be the Glory" got little attention in America until Cliff Barrows heard English Christians sing it during the 1954 Harringay crusade. "We picked it up, brought it back to America and used it in all the crusades," Barrows recalled. After he introduced it at Madison Square Garden three years later, it shot from being included in a mere 7% of American hymnals in 1957 to 41% by 1990.
Skinny-dipping with LBJ
Occasionally, after an Oval Office visit, Lyndon Johnson would propose a swim in the White House pool. Since no one brings a bathing suit to a White House meeting, this sorted the uptight from the laid-back. On Graham's first visit to the Johnson White House, LBJ suggested a swim to Graham and sidekick Grady Wilson. Graham was taken by surprise. But, country boy that he was, he stripped and swam. The preacher and the president enjoyed each other's company so much that their sched- uled 15-minute visit ran to five hours.
Army averted
The year after he graduated from Wheaton College, Billy Graham was accepted into the U.S. Army's chap- laincy program. But army doctors told him he was three pounds underweight. Just when he had put on those pounds, he came down with the mumps, which raged on for two months and turned into orchitis. Graham missed the chaplaincy training program, but while he was recovering his strength, Youth for Christ director Torrey Johnson recruited him as the group's first full-time evangelist. The rest is history.
Political temptation
In the run-up to the 1952 election, there was no clear choice for a Republican candidate, and Billy Graham toyed with the idea of running for president. Ruth Graham quickly told him, "I don't think the American people would vote for a divorced president, and if you leave ministry for politics, you will certainly have a divorce on your hands.
Special envoy
In 1971, US policy began to shift toward the exiled Chinese government of Generalissimo Chiang Kai-shek. Chiang asked to have Billy Graham, whom he called a close friend, explain the changes to him. Secretary of State Henry Kissinger and President Nixon agreed that Graham should act as an unofficial envoy. Kissinger gave Graham talking points and sensitive background. The year after Graham met with Chiang, Nixon went to mainland China and began a process that undermined the special U.S. relationship with Chiang's government.
Crowd control
Early on, Billy Graham's team agreed not to inflate statistics and to use only official crowd estimates. Of his ten largest crusades, eight were held outside the United States. The largest local attendance ever was in Seoul, South Korea, in 1973, with 3,210,000 present over five days. The largest virtual event was the 1995 satellite broadcast of meetings in San Juan, Puerto Rico. Reputable scholars estimate the electronic audience at one billion. CH
By the editors
[Christian History originally published this article in Christian History Issue #111 in 2014]
Next articles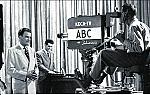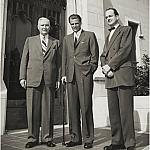 Show more
Subscribe to magazine
Subscription to Christian History magazine is on a donation basis
Subscribe
Support us
Christian History Institute (CHI) is a non-profit Pennsylvania corporation founded in 1982. Your donations support the continuation of this ministry
Donate