Editor's note: Billy Graham
"AT THE END OF THE DAY," Duke Divinity School historian Grant Wacker told me in an email, "Billy Graham ranks with John Paul II and Martin Luther King Jr. as one of the three most influential Christians of the 20th century." Dr. Wacker, author of America's Pastor, a long-awaited cultural biography of Billy Graham, mentored several people on the Christian History team: senior editor Chris Armstrong, managing editor Jennifer Woodruff Tait, and former managing editor and current image researcher Jennifer Trafton Peterson. When he talks, we listen.
When I was editor of Christianity Today, which Graham founded in 1956, I was very aware of his role in shaping American evangelical Protestantism. We kept our founder's vision in focus: we were to be pro-church, pro-Bible, pro-evangelism, and evangelically ecumenical.
But in editing this issue of Christian History, I became newly aware of how the global evangelical network would not have been born without Graham. Be sure to read Uta Balbier's excellent account ("Go forth to every part of the world," pp. 13–17) of how that came to be.
In November 1991 I flew to Buenos Aires to cover Billy Graham's crusade there. I brought with me William Martin's newly published biography Prophet with Honor. The day before the crusade, I was reading it in the hotel where 300 of the crusade team were staying when I heard someone say, "You must be David Neff." I looked at the man quizzically, and he said, "No one else in this place would dare be seen with that in public."
The tightly knit Graham organization was protective of their leader, and they worried that this book would not be fair. Most previous biographies had been worshipful, but one notable exception treated Graham as a super salesman who had turned from his successful career hawking Fuller Brushes to become "a Tupperware Isaiah." Martin's new book turned out to be extremely friendly and respectful, and it set the standard for careful research on and scholarly judgment of Billy Graham.
Such scholarship has been maturing ever since. In September 2013 five of the contributors to this issue presented papers at a conference on "The Worlds of Billy Graham" held on the campus of Graham's alma mater, Wheaton College. As you read their articles, you will see them exercise critical judgment as they also show respect and affection for a great man.
Dr. Wacker told me about his personal sense of Billy Graham: "Each of the four times we have been with him in his home, we have come down from the mountain silent, feeling that we have been in the presence of Greatness." As you read this issue, we hope that you will experience that same sense of Billy Graham's greatness. CH
David Neff, Guest editor
By David Neff
[Christian History originally published this article in Christian History Issue #111 in 2014]
David Neff was formerly editor of
Christianity Today
and has contributed in the past to
Christian History
.
Next articles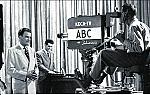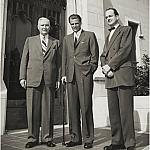 Show more
Subscribe to magazine
Subscription to Christian History magazine is on a donation basis
Subscribe
Support us
Christian History Institute (CHI) is a non-profit Pennsylvania corporation founded in 1982. Your donations support the continuation of this ministry
Donate