Baptist Presidents and Vice Presidents
Richard M. Johnson (1780–1850; vice president to Martin Van Buren, 1837–1841) served as a US representative and a senator from Kentucky. He tried several times to establish a school for the Choctaw in cooperation with the Kentucky Baptist Society and the Baptist Missionary Society and fought for keeping Sunday mail delivery when the issue arose in Congress—calling the US government "a civil, and not a religious institution."
Warren G. Harding (1865–1923; president, 1921–1923) served as Ohio's governor and as a US senator; he died two and a half years into his presidential term and was replaced by Calvin Coolidge. He was the United States' first Baptist president and remains the only one to be a Republican. Harding belonged to Trinity Baptist Church in his hometown of Marion, Ohio, but attended Calvary Baptist Church in Washington while president.
Harry S Truman (1884–1972; vice president to Franklin Delano Roosevelt, 1945; president, 1945–1953) replaced Henry Wallace as FDR's vice president for FDR's fourth term. After 82 days Roosevelt died, making Truman president. Raised in Presbyterian and Baptist churches, Truman was baptized as a Baptist in 1902 and belonged to the Grandview Baptist Church in Grandview, Missouri. He sometimes described himself as a "lightfoot Baptist" because of his love of non-Baptist recreations, but also wrote, "I'm a Baptist because I think that sect gives the common man the shortest and most direct approach to God."
Nelson Rockefeller (1908–1979; vice president to Gerald Ford, 1974–1977) was governor of New York for over a decade. Ford appointed him vice president in 1974 when Nixon's resignation made Ford the nation's 38th president. Rockefeller's father and grandfather were wealthy Baptist oil tycoons; his grandfather along with other Baptist investors refounded the University of Chicago in 1890, and his father was instrumental in the establishment of the nondenominational Riverside Church in New York in 1930.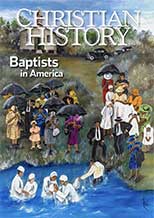 Buy Christian History #126 Baptists in America.
Subscribe to Christian History.
Jimmy Carter (b. 1924; president, 1977–1981), governor of Georgia, belonged to the Plains Baptist Church in Plains, Georgia, for many years. In 1977 disagreement over whether Plains would allow African American membership led to a church split creating the Maranatha Baptist Church, which Carter joined after his presidency. As a deacon there, he still teaches a Sunday school class. In 2000 he announced that he was severing ties with the Southern Baptist Convention (though he continues to attend Maranatha, an SBC church), and in 2007 he helped found a progressive group called the New Baptist Covenant.
Bill Clinton (b. 1946; president, 1993–2001) served as the attorney general of Arkansas and as its governor. He was baptized at Park Place Baptist Church in Hope, Arkansas, in 1955 at the age of nine, but grew more distant from the church as a young adult. In 1980 he joined Immanuel Baptist Church in Little Rock, though as president he attended Foundry United Methodist Church in Washington with his wife Hillary. He joined with Carter to help found the New Baptist Covenant group.
Al Gore (b. 1948; vice president to Bill Clinton, 1993–2001) served as a US senator and representative from Tennessee. He grew up in the New Salem Missionary Baptist Church in Elmwood, Tennessee, and was baptized in the Mt. Vernon Baptist Church (SBC) in Arlington, Virginia. He noted in the mid-2000s that he considered himself no longer SBC. In a Newsweek interview, he said,
I am a Christian. I am a Protestant. I am a Baptist. All of those labels are less significant to me than my own personal religious faith . . . the tradition of which I'm a part recognizes the importance of personal communication with the deity, along with the lessons that come from Scripture.
By Jennifer Woodruff Tait
[Christian History originally published this article in Christian History Issue #126 in 2018]
Next articles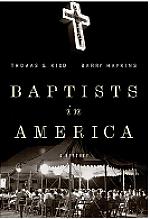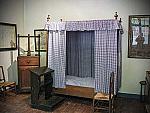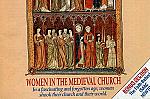 Show more
Subscribe to magazine
Subscription to Christian History magazine is on a donation basis
Subscribe
Support us
Christian History Institute (CHI) is a non-profit Pennsylvania corporation founded in 1982. Your donations support the continuation of this ministry
Donate