Baptists in America: Recommended resources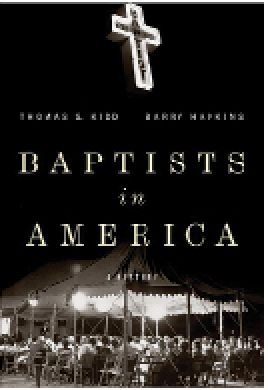 Books
Good overviews of Baptists in America throughout the country's history are Bill J. Leonard, Baptist Ways (2003) and Baptists in America (2005); William Brackney, Baptists in North America (2006); Pamela and Keith Durso, The Story of Baptists in the United States (2006); Joseph Early Jr., ed., Readings in Baptist History (2008); William Lumpkin, edited by Bill J. Leonard, Baptist Confessions of Faith (2011); Keith Harper, ed., Through a Glass Darkly (2012); and Thomas Kidd and Barry Hankins, Baptists in America (2015). Check out Janet Moore Lindman, Bodies of Belief (2008), for a narrative of colonial Baptists.
Baptist involvement in debates over religious liberty appear in Walter Shurden, ed., Proclaiming the Baptist Vision: Religious Liberty (1997); William Estep, Revolution within the Revolution (1990); Edwin Gaustad, Proclaim Liberty throughout All the Land (1991) and Faith of Our Fathers (2001); James Byrd, The Challenges of Roger Williams (2002); J. Brent Walker, Church-State Matters (2008); and Lee Canipe, A Baptist Democracy (2011).
Books on Baptists in education include H. I. Hester, Southern Baptists in Christian Education (1968); James Draper, LifeWay Legacy (2006); and William Brackney, Congregation and Campus (2008).
Twentieth-century Baptist controversies appear in Barry Hankins, Uneasy in Babylon (2002) and Eileen Campbell-Reed, Anatomy of a Schism (2016). Read more about Baptists in mission in Sandy Martin, Black Baptists and African Missions (1990); Alan Scot Willis, All According to God's Plan (2004); and many of the biographies below.
Baptist women feature in Evelyn Brooks Higginbotham, Righteous Discontent (1993); Keith Harper, The Quality of Mercy (1996); David Morgan, Southern Baptist Sisters in Search of Status, 1845–2000 (2003); Susan Shaw, God Speaks to Us, Too (2008); Elizabeth Flowers, Into the Pulpit (2012); and Melody Maxwell, The Woman I Am (2014).
Read more about the black Baptist tradition in LeRoy Fitts, A History of Black Baptists (1985); Paul Harvey, Redeeming the South (1997) and Freedom's Coming (2005); Andrew Manis, Southern Civil Religions in Conflict (1987); Mechal Sobel, Trabelin' On (1987); Walter Pitts, Old Ship of Zion (1993); James Melvin Washington, Frustrated Fellowship (1997); Mark Newman, Getting Right with God (2001); Wilson Fallin Jr., Uplifting the People (2007); William Banks, A History of Black Baptists in the United States (2013); Adam L. Bond, The Imposing Preacher (2013); and Keith Harper and Edward Crowther, eds., Between Fetters and Freedom (2015).
Finally enjoy these biographies and collections of writings of some individual Baptists whose stories we've told:
• Annie Armstrong: Keith Harper, ed., Rescue the Perishing (2004)
• Virginia Broughton: Tome-iko Ashford Carter and Jessie Carney Smith, eds., Virginia Broughton (2010)
• William Carey: S. Pearce Carey, William Carey (2008)
• George Liele: David Shannon, George Liele's Life and Legacy (2013)
• Billy Graham: Grant Wacker, America's Pastor (2014)
• Adoniram Judson: Jason Duesing, ed., Adoniram Judson (2012)
• Ann Judson: Rosalie Hunt, The Extraordinary Story of Ann Hasseltine Judson (2018)
• Martin Luther King Jr.: Richard Lischer, The Preacher King (1995); Clayborne Carson, ed., The Autobiography of Martin Luther King, Jr. (1998)
• Helen Montgomery: Kendal Mobley, Helen Barrett Montgomery (2009)
• Lottie Moon: Keith Harper, ed., Send the Light (2002) and Regina Sullivan, Lottie Moon (2011)
• J. Frank Norris: Barry Hankins, God's Rascal (1996)
• Lucy Peabody: Louise Armstrong Cattan, Lamps Are for Lighting (1972)
• Roger Williams: Edwin Gaustad, Liberty of Conscience (1999) and Roger Williams (2001)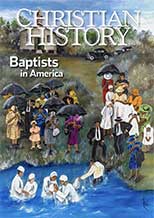 Buy Christian History #126 Baptists in America.
Subscribe to Christian History.
Christian History issues
Read these past issues of Christian History online. Some are still available for purchase:
• 6: The Baptists
• 8: Jonathan Edwards and the Great Awakening
• 23: Spiritual Awakenings in North America
• 29: Charles Spurgeon
• 36: William Carey and the Great Missions Century
• 38: George Whitefield
• 41: The American Puritans
• 45: Camp Meetings and Circuit Riders
• 50: The American Revolution
• 55: Rise of Fundamentalism
• 65: Ten Most Influential Christians of the 20th Century
• 90: Adoniram and Ann Judson
• 92: A New Evangelical Awakening
• 111: Billy Graham
Videos from Vision Video
Videos on the theme of this issue include Briars in the Cotton Patch; Come Alive; C. H. Spurgeon: The People's Preacher; Candle in the Dark; People of Faith; Sacred Space; Saints and Strangers; The Midnight Cry; and We the People.
Websites
As befits a group interested in the liberty of the individual, there are many, many Baptist websites. Start with some of the larger Baptist archives and historical societies: American Baptist Historical Society; Baptist History and Heritage Society; International Missions Board (SBC); and the Southern Baptist Library and Archives. Also look at Baptist Studies Online, a collaborative effort by scholars from various Baptist traditions.
Baylor University's Baptist Studies Center has extensive links to many smaller archives and historical societies as well as Baptist publishing houses, denominations, and a bibliography of Baptist resources.
The Baptist History Homepage is continuously maintained with excerpts from historic Baptist documents; Baptist Heritage has some documents and pictures. Documenting the American South contains a number of primary-source resources from Baptists.
To learn more about the origin of Baptists in Britain, go to the Baptist Historical Society. And as always many public-domain primary source documents about people referenced in this issue can be found at the Christian Classics Ethereal Library. CH
By The editors
[Christian History originally published this article in Christian History Issue #126 in 2018]
Next articles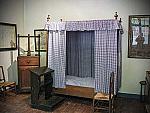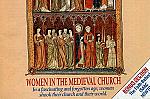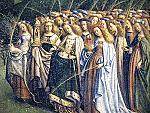 Show more
Subscribe to magazine
Subscription to Christian History magazine is on a donation basis
Subscribe
Support us
Christian History Institute (CHI) is a non-profit Pennsylvania corporation founded in 1982. Your donations support the continuation of this ministry
Donate