SAMUEL DAVID FERGUSON SHONE IN LIBERIA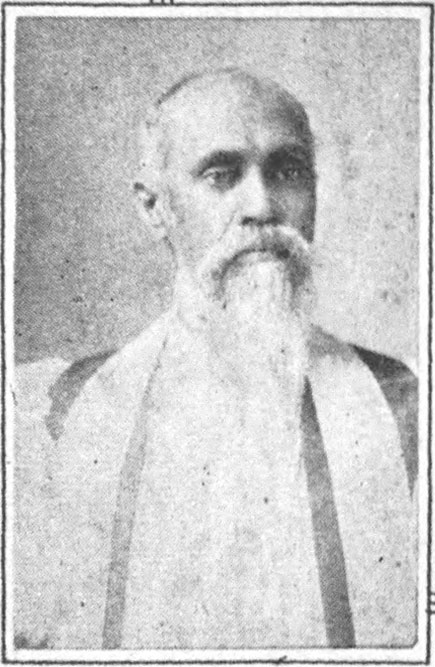 [Samuel David Ferguson from George F. Bragg's History of the Afro-American Group of the Episcopal Church]
SAMUEL DAVID FERGUSON was one of the first African Americans consecrated as a bishop of the Episcopal Church. Although his see was in Liberia, he sat as a full member of the House of Bishops (one of the Episcopal Church's governing bodies in the U.S.) and made a point to attend its gatherings when possible. Despite the racism prevalent in much of the United States, he was entrusted with positions of importance.
Born in South Carolina, he had arrived in Liberia in 1848 at the age of six when his parents migrated there. His father died soon afterward, and Bishop John Payne (the first bishop of the diocese of Liberia) became the boy's mentor, rearing him for the ministry. Ferguson taught at Mount Vaughan High School in Cape Palmas where he became first a teacher and then the principal. In 1868, he was ordained as a clergyman and placed in charge of St. Mark's (Episcopal) Church, Cape Palmas from 1868 to 1885. He married Mary Leonora Montgomery and had no hesitation to take her with him to Europe, but would not take her to the United States where he feared she would be subject to racial slights.
As a church leader, Ferguson wanted to give the youth of Liberia skills to meet the physical and spiritual needs of their growing nation. Convinced of the importance of education, he founded many village schools—on his watch the Episcopal Church in Liberia educated more pupils than government schools. He also founded the Julia C. Emery Hall for Women and Cuttington College (1889). Cuttington, the gift of Robert F. Cutting, included theological, agricultural, and industrial departments. Later it became a university.
In 1907 Ferguson addressed his fellow bishops at Asbury Park, and said:
When I was called to this responsible office, do you know the thing which troubled me most and is troubling me now? It is this: that I might make a failure of this great calling. I knew that I stood as a representative man and I prayed to Almighty God to enable me to succeed.
At that time he was able to report 7,688 baptisms during his first twenty-two years as bishop, 3,949 confirmations; and addition of 2,372 communicants to the church in Liberia. Each of the figures more than tripled the results of the previous fifty years.
On this day, 2 August 1916, Samuel David Ferguson died in Cape Palmas at the age of seventy-four. He had mentored many of Liberia's most outstanding citizens.